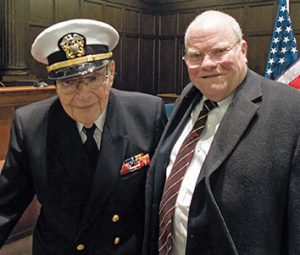 Six former military members graduated from the veterans court during a special ceremony Nov. 21 at the courthouse in South Bend. Judges, attorneys, relatives and other veterans watched as the group of men received certificates for completing the program and congratulatory handshakes from veterans court Judge Steven Hostetler.
Read More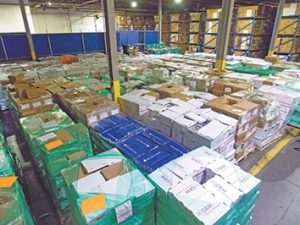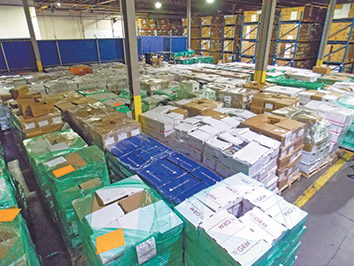 The student records are only one aspect of this bankruptcy. There are employee records, pension benefits, 401(k) retirement funds plus lawsuits previously filed by federal agencies and some states' attorneys general.
Read More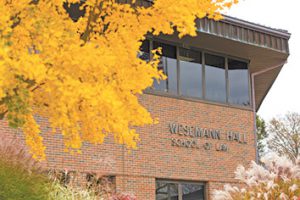 How much the ABA-imposed sanction will impact Valparaiso University Law School depends on who you ask.
Read More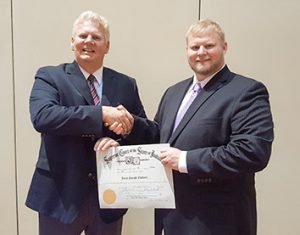 The original Ewbank lawyers were county-seat attorneys, and the first two generations — John William and James — were abstractors who founded the family businesses in 1882.
Read More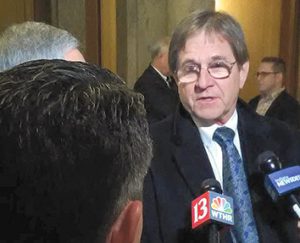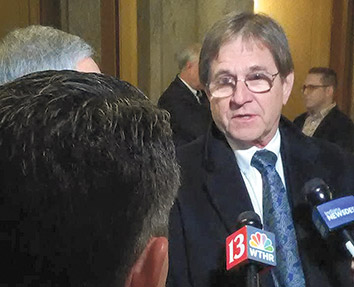 Attorneys argue to the Court of Appeals whether the state's Access to Public Records Act should exempt governor from disclosure.
Read More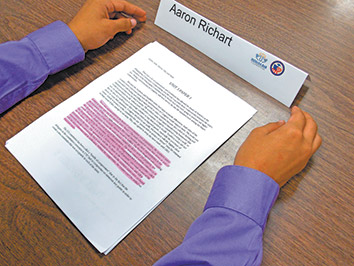 Indiana Bar Foundation brings 26 teachers into civic education-focused James Madison Legacy Project.
Read More
The Indiana Supreme Court left no doubt that it considered the Notre Dame Police Department exempt from the Access to Public Records Act when it affirmed dismissal of ESPN's lawsuit seeking records of the department's interactions with 275 student athletes. But a bill signed into law this year dealing with access to police body cameras could change that.
Read More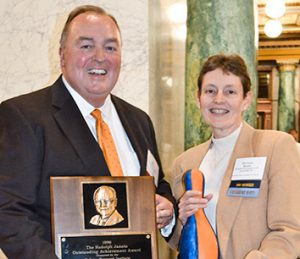 The Evansville attorney wants to look at the history of organization and engage members in service projects in 2017.
Read More
Kite By Donald B. Kite Sr. In 2016, the Defense Trial Counsel of Indiana's Amicus Committee participated in a number of interesting appeals. The cases DTCI became involved in this year, as in past years, pertain to a variety of issues that are of significant interest to the defense bar. While DTCI does not become […]
Read More
Judge Sarah Evans Barker gives advice to new citizens following the recent presidential election, encouraging them to shape the country's future.
Read More
Bob Hammerle says "Loving" is an important film that reaches beyond the movie screen.
Read More
Darren Miller advises attorneys to first figure out what could be the crux of their new cases in terms of electronic evidence.
Read More
PokemonGo's footprint is anywhere and everywhere, which opens up a world of both opportunity and liability for business and property owners.
Read More
William Harvey, dean emeritus of Indiana University Robert H. McKinney and nominee to the 7th Circuit Court of Appeals died Nov. 17 after a long illness. He was 84.
Read More
A Hamilton County judge has ruled that a lawsuit challenging the constitutionality of human rights ordinances in four Indiana cities can continue, despite the cities' arguments that there was no legal standing to bring the suit in court.
Read More
I've been asked many times why I volunteer for the Indianapolis Bar Association, and I have given lots of reasons over the years. In fact, the reasons I belong and I volunteer have changed through the years.
Read More
The strategic planning process—one that the Indianapolis Bar Association has undertaken since the early 1990s—is a crucial practice that charts the course for the coming years, setting priorities, focusing energy and strengthening the organization.
Read More