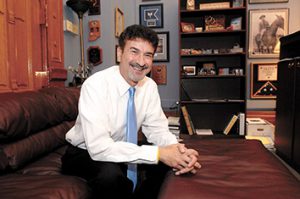 New Indiana Justice Steven David is settled but still finding his niche.
Read More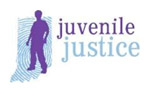 A proposed draft rule would change waiver procedures in the juvenile justice system.
Read More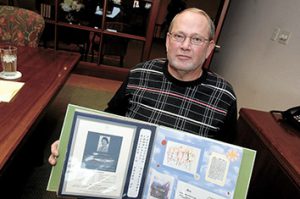 An Indianapolis man will get an evidentiary hearing on whether the state's $1.25 million cap on medical malpractice awards is unconstitutional.
Read More
An Indiana Supreme Court case involving an estate planning "trust mill" has led to a policy discussion about whether certain types of unauthorized practice of law should rise above a misdemeanor crime and involve a racketeering component.
Read More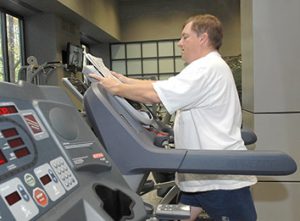 A committee formed by the new Indiana State Bar Association president wants to encourage attorneys to step away from their desks and find time for fitness and wellness.
Read More
Young lawyers adapt to the profession by understanding tradition.
Read More
Congratulations to Indiana's newest attorneys, admitted Oct. 14, 2011.
Read More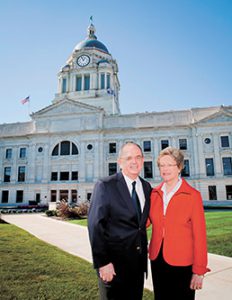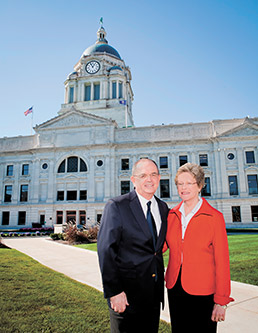 In a 45-minute conversation with C. Erik Chickedantz, the accomplished lawyer and Vietnam veteran never boasted about his own accomplishments, although the many awards in his office are a testament to his service to Indiana's legal profession.
Read More
A talent show at the annual state bar meeting allowed lawyers to show off their abilities and even laugh at themselves.
Read More
Michael Jasaitis writes about the activities performed by the state bar's Young Lawyers Section and the benefits of joining.
Read More
Editor Kelly Lucas writes about the Indiana State Bar Association's emphasis on attorney fitness and wellness.
Read More
IBJ Media president Greg Morris writes about the importance of participating in civic life.
Read More
John Maley writes about changes coming to local rules in each District Court.
Read More
Investment firm managing director Greg Maurer wants attorneys to ask their business clients "What happens to my business if I die tomorrow?"
Read More
The Occupational Safety and Health Administration previously announced it would begin enforcing fall protection plans for residential contractors as of Oct. 1 this year. However, on Sept. 29, Jeffry Carter, deputy commissioner of labor for Indiana OSHA, issued a memo that said federal OSHA administrators decided to push back enforcement to March 15, 2012.
Read More
A woman in Marion County has filed a lawsuit against a community school corporation because she claims the fee imposed for her children to ride the bus to school interferes with their constitutional right to an education.
Read More
The Indiana Supreme Court has denied a rehearing petition from the state attorney general's office to revisit a June ruling that upheld three statutes involving juvenile judges' authority on out-of-state placements.
Read More
On Oct. 24, the Hammond City Council again declined to repeal ordinances introduced by Councilwoman Kim Poland that would modify local gun laws in order to align with new state laws.
Read More
Indiana University will mark the 20th anniversary of the Nunn-Lugar Cooperative Threat Reduction Program with a symposium Nov. 11 on its Bloomington campus.
Read More
A Marion Superior lawsuit is accusing Indiana of violating the state constitution by not collecting sales taxes from Amazon.com Inc.
Read More
Among the records for longest carpet of flowers laid and the world's shortest cat you'll soon find the name of a Johnson County attorney.
Read More
As of Nov. 2, the Office of the Indiana Attorney General has received 100 tort claim notices related to the stage collapse at the Indiana State Fair in August. The deadline for submission of the tort claim form was Nov. 1.
Read More
The United States Bankruptcy Court for the Northern District of Indiana has adopted revisions to Local Rule B-1009-1. The United States Bankruptcy Court for the Southern District of Indiana has amended its Local Rule B-3007-1.
Read More
Some fees at the United States Court of Appeals will change Nov. 1, including the amount for audio recording and fee for the admission of an attorney.
Read More
Notre Dame will host New Jersey's governor; Maurer School of Law has partnered with the University of Oxford to create a new program.
Read More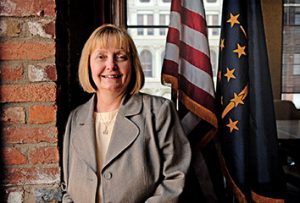 Jodie Woods is general counsel for the Indiana Association of Cities and Towns, a role she's had since 1998.
Read More
Read who's been suspended and who's had their suspensions terminated.
Read More
Blaire Henley offers keys to evaluating expert testimony.
Read More
Read who will lead the DTCI for 2012.
Read More
See photos of award winners from the Indiana State Bar Association's annual meeting in French Lick, Ind.
Read More
Do you have too many clients? If so, you can probably skip this article; but, if not please read on.
Read More
Photos from this year's Litigation section judicial reception.
Read More
Juvenile delinquency cases are unique. Hopefully, I can highlight some areas of delinquency law to help familiarize you with the system.
Read More
Congratulate your colleagues for a job well done by joining us at the Association/Foundation Recognition Luncheon on Tuesday, November 29, 2011
Read More
News from the IBA for Nov. 9-22, 2011.
Read More
The Marion County Bar Association is now on Facebook; IndyBar will honor award winners at its Nov. 29 luncheon.
Read More