OCT. 17-30, 2018
At least six Indiana colleges and universities are facing lawsuits from students who were accused of sexual misconduct. The suits claim the schools' processes were unfair or biased against the accused. Lawyers might soon be required to take continuing legal education courses on diversity and inclusion and mental health and substance abuse — recommendations approved by the Indiana State Bar Association House of Delegates after spirited debate. Judges and lawyers say the political nature of the hearings confirming Brett Kavanaugh to the Supreme Court of the United States were not what the Framers intended.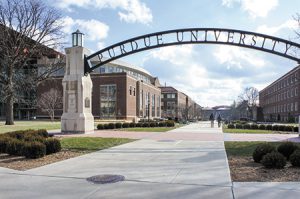 Students have sued at least six Indiana colleges and universities after their schools accused them of sexual misconduct. The suits claim the schools' investigations were unfair and biased.
Read More
The 2018 Indiana State Bar Association annual meeting began last week with an intense debate in the House of Delegates over a proposal designed to make a statement about the bar's position on hot-button topics: should attorneys be required to attend CLE programs about diversity and mental health issues?
Read More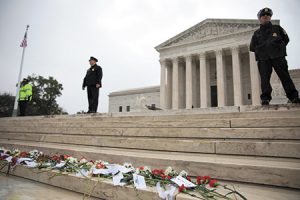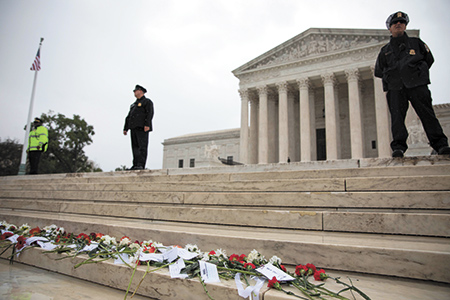 Ask any constitutional scholar whether the process of confirming Justice Brett Kavanaugh to the Supreme Court played out as was constitutionally intended, and the answer will likely be "no." Federal judges and practicing lawyers agree: regardless of your politics, the animosity that exploded in the Senate over the last month was not what the Framers had in mind.
Read More
Several hours of testimony before a legislative study committee charged with examining a potential hate crimes law for Indiana heavily underscored one central point: there are many opinions and no common ground.
Read More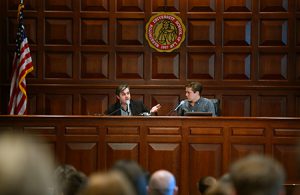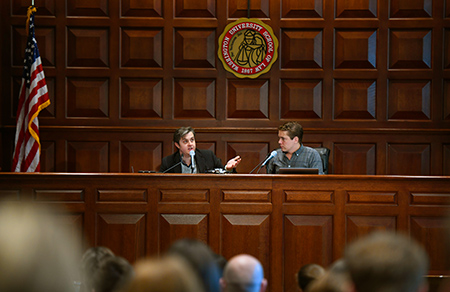 Originally wanting to create a podcast about the Supreme Court of the United States, Indiana University Maurer School of Law professor Ian Samuel inadvertently proved, again, that timing is everything.
Read More
A suspended Indiana lawyer accused of stealing hundreds of thousands of dollars from disabled and special needs clients was arrested and held without bond in the Johnson County Jail earlier this month after authorities in at least two counties issued warrants for his arrest.
Read More
Read Indiana appellate decisions from the most recent reporting period.
Read More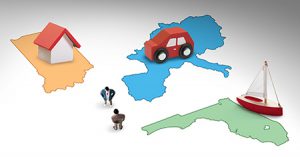 Every year like clockwork, when the leaves change and the temperature drops, thousands of Indiana residents flee the bitter Hoosier winter in favor of a warmer southern climate. Most often, these snowbirds find themselves wintering in Florida, and many decide to permanently relocate to the Sunshine State. While this decision to relocate is beneficial to […]
Read More
Very few people consider the legal needs of their now-"adult" son or daughter. Absent a power of attorney or other delegation of authority, however, you may not be able to act on your child's behalf with respect to his or her health care or financial affairs if he or she becomes incapacitated, or just needs assistance.
Read More
Understanding the conclusions reached in a business valuation report requires a basic knowledge of the economic theory underpinning the generally accepted valuation approaches. Familiarity with the concept of levels of value will also aid in understanding the conclusions reached by a BV professional.
Read More
For many firms, improving profitability is as simple as engaging in some common-sense strategies that other businesses observe. Here are a few tips to get you started on improving your profitability.
Read More
Movie reviewer Robert Hammerle says Michael Moore's latest is a fascinating and chilling dissection of the current political climate while the latest remake of a Hollywood classic hits the right notes.
Read More
Read who has been found in contempt, reinstated, reprimanded and suspended in the most recent reporting period.
Read More
On November 1, the Indianapolis Bar Association's Helping Enrich Attorneys' Lives (HEAL) Committee is hosting the third annual Memorial Service — Celebration of Life and Career to honor licensed attorneys from the Indianapolis area who passed away during the past year.
Read More
Join us on November 13 at Meridian Hills Country Club as we honor just a handful of the many lawyers, judges and students who've made their mark in 2018.
Read More
Our devices are tracking us, and the data they collect is making its way into the courtroom. Discovery and smart technology was the topic of "The Connected World: A Lawyer's Guide to the Internet of Things," the latest CLE from the E-Discovery, Information Governance & Cybersecurity Section of the Indianapolis Bar Association.
Read More
The Indianapolis Bar Foundation is excited to announce its first annual Day of Giving on October 24, 2018! Please join your fellow judges, lawyers, paralegals and friends in the legal community to help us meet our fundraising goal of $50,000.
Read More
Check out photos of recent IndyBar activities.
Read More
It's no secret that depositions can make or break your defense. A discovery deposition is generally your one and only chance to learn what a witness knows and what they might say at trial. Failing to take advantage of this tool can lead to big consequences down the road, whether at trial or in a dispositive or other motion.
Read More
Read what's in store for this year's annual meeting of Defense Trial Counsel of Indiana, November 15-16 at The Morris Inn, Notre Dame.
Read More