SEPT. 10-23, 2014
Paul Overhauser's clients are often on the cutting edge of Internet technology, so he decided that in addition to dollars, he'll take digital dough. The intellectual property attorney has been accepting Bitcoin for several months. A key legislator in the Indiana General Assembly thinks Marion County small claims reform will face hurdles in the Legislature. Lawyers say that communication is key to long-term preservation of large estates. You don't want to fall victim to the "three generations rule" - that your fortune will only last three generations.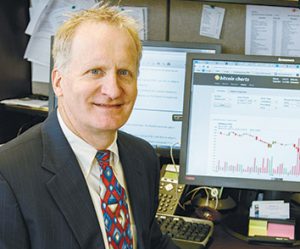 Intellectual property attorney Paul Overhauser's clients are often on the cutting edge of Internet technology, so he decided that in addition to dollars, he'll take digital dough.
Read More
Indiana's assertion that preventing same-sex marriage encourages responsible procreation among heterosexuals was unequivocally rejected Sept. 4 in a blistering opinion from the 7th Circuit Court of Appeals, which said the state's argument could not be taken seriously.
Read More
When the 7th Circuit Court of Appeals on Sept. 4 affirmed Indiana's marriage law was unconstitutional, Judge Richard Posner's opinion gave special nod to the economic harm married same-sex couples suffer by not receiving the tangible state and federal benefits that are extended to married opposite-sex couples.
Read More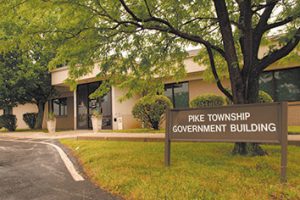 The Indiana Supreme Court's recommendation to merge Marion County's nine township small claims courts with Marion Superior Court may be too bold for the Indiana General Assembly, a key senator said.
Read More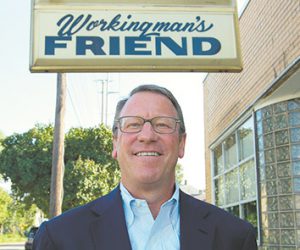 Sometimes lawyers just want to have fun. For numerous firms large and small, it's good practice to stake out events that offer an opportunity to socialize, cut loose and have a good time.
Read More
A financial boost for legal aid is expected to come from one of the banks that contributed to the 2008 economic collapse. The money will bring much-needed funding to the state's pro bono districts which have been crippled by dwindling revenues and growing client lists. While the money will help, some say it should have come sooner.
Read More
The Indianapolis Bar Association's "Intro to Indy" program will introduce attorneys to nonprofit agencies and give them leads on becoming more engaged in the community.
Read More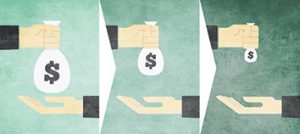 A fortunate few wealthy families are able to preserve their estates for more than a couple of generations, but attorneys say communication can improve the odds that a grantor's grandchildren will have something left to pass on.
Read More
Gift and estate tax planning has gotten easier for married couples thanks in part to a relatively new concept: porting of the federal gift and estate tax exemption to a surviving spouse.
Read More
To ensure that your client's property will go to the beneficiaries of his or her choosing, as opposed to the beneficiaries that the state chooses, it is imperative that the last will and testament be very specific and provide for as many contingencies as possible.
Read More
Thanks to distance-learning technology, professors as well as students have much more flexibility than previous generations did. Today a professor might teach in Chicago one week and in South Bend the next.
Read More
Bob Hammerle says the stars of "The Trip to Italy" have no shame when they get together.
Read More
Have you ever used the "reply all" option on an email that has multiple recipients, only to get a return email notifying you that one (or more) of the email addresses was typed incorrectly by the original sender? Or, do you frequently email the same group of people by typing one email address at a time, only to realize that you forgot to include someone (usually right after you hit send)? The solution? Use distribution lists in Microsoft Outlook.
Read More
Lawyers are trying new and different ways to advertise with more focus on websites and digital media. But even today, problems remain.
Read More
We give Copper Still Kitchen & Bar 3 gavels!
Read More
A retired attorney and photographer who has filed numerous infringement lawsuits over the use of his copyrighted photo of the Indianapolis skyline lost a contested case. The ruling judge also said the purported value of the photo is questionable.
Read More
Indiana's right-to-work statute is clearly anti-union, one state Supreme Court justice said Thursday, but all five justices seemed dubious of arguments that it violated the state constitution.
Read More
Read recent Indiana appellate decisions.
Read More
Read who's recently been suspended or resigned from the Indiana bar.
Read More
How will the law affect medical malpractice claims in Indiana?
Read More
The Defense Trial Counsel's Annual Meeting will be held Nov. 20 – 21 at French Lick Resort. One of the highlights of the meeting is the presentation of the Defense Lawyer of the Year, the Diplomat of the Indiana Defense Trial Counsel, and the Outstanding Young Lawyer awards.
Read More
How often have you filed an emergency Motion for Continuance only to have an opposing counsel file an "Objection for the Record?" Frankly, I am amazed at how often attorneys file these coded objections to let the court know that while the attorney has no real objection, he or she is filing it only on behalf of the client.
Read More
The Indianapolis Bar Association's Nominating Committee has announced the selection of Nissa M. Ricafort of Broyles Kight & Ricafort PC as the 2017 President of the Indianapolis Bar Association. Ricafort will serve as the association's First Vice President on the 2015 Board of Directors and as President Elect in 2016.
Read More
very IndyBar member can make a tangible impact by donating to the IBF. Please commit to being a part of our Impact of One campaign, and donate your one billable hour.
Read More
People return year after year for Evening Under the Stars, the Indianapolis Bar Foundation (IBF)'s hallmark fundraising effort. The event, which takes place this year on Oct. 10, consists of an elegant dinner, silent and live auctions and, of course, a treasure trove of memories for those who attend.
Read More