A total of 23 individuals have applied to fill an impending vacancy on the Marion Superior Court created by the retirement of Judge Grant Hawkins.
The Marion County Judicial Selection Committee has begun the process of selecting a new superior court judge for Court 31, the major felony criminal division, which is currently presided over by Hawkins, who will retire this fall.
The applicants include:
Ross Anderson
Gregory Bowes
Daniel Cicchini
Meagan Dial-McDonough
Matthew Giffin
Pamela Grant-Taylor
Judge Garland Graves, Washington Township Small Claims Court
Valerie Harvey
Valerie Johnson
Mark Kamish
Sherif Mansour
Magistrate Judge Melanie Kendrick
Linda Major
Magistrate Judge Jeffrey Marchal
Charles Miller
Michael Moore
Jacob Rigney
Magistrate Judge Kelly Scanlan
Magistrate Judge James Snyder
Terrance Tharpe
Daniel Tomson
Nabeela Virjee
Katherine Zuran
Chaired by Indiana Supreme Court Justice Steven David, the judicial selection committee will meet May 10 — and May 9, if needed — to interview the candidates for Hawkins' vacancy. The interviews, which will be conducted via a merit-selection process, will be held in the FUSE West conference room on the second floor of the South Tower at Capital Center, 201 N. Illinois St., in downtown Indianapolis.
Following local court rules, the Marion Superior Court Executive Committee offered any sitting judge the opportunity to transfer courts. No transfers occurred, and the deadline has since closed.
Candidates for the vacancy must be residents of Marion County and be attorneys admitted to the Indiana bar for at least five years.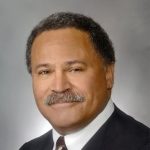 Hawkins, who has served more than 20 years on the bench, is retiring effective Sept. 30. A reason for his departure was not provided.
He is the third judge to leave the Marion County judiciary since December 2021.
Sheryl Lynch resigned from the Marion Circuit Court in December 2021, and Mark Jones resigned from Marion Superior Court in January.
Superior courts in Marion, Allen, Lake and St. Joseph counties are the only trial courts in the state where appointed judicial-selection panels interview applicants to fill vacancies on the bench. The panel then recommends a group of finalists to the governor, who makes the final selection on a new judicial officer.
More information about the Marion County Judicial Selection Committee can be found online.
Please enable JavaScript to view this content.