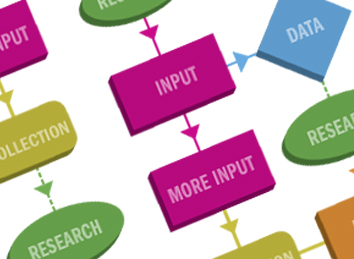 Attorneys in the intellectual property arena waited for "the case" to come down during the past year, but what
they got June 28 was anything but the landmark decision so many lawyers expected.
Rather than an expansive or limiting holding about what a patentable "process" is, the Supreme Court of the United
States issued a ruling that didn't change much for IP attorneys throughout the country. With its decision in Bilski
v. Kappos, No. 08-964, the court chose not to weigh in on much-debated issues affecting software patents and instead
maintained the status quo.
Justices unanimously agreed with the result reached by the Federal Circuit Court of Appeals in affirming a lower court decision
that rejected a patent for a type of business process that was at issue in this case.
Specifically, this case involved the founders of a Pittsburgh company that sells customized consumer energy products. The
company requested a patent for how they hedged energy trade. But their request to patent this business "process"
was repeatedly rejected because it was considered an abstract idea, not eligible for patent protection under §101 of
the Patent Act.
With its en banc ruling in October 2008, the Federal Circuit held that a process for predicting and hedging risk in commodities
markets did not deserve a patent because it was not tied to a machine and did not result in a physical transformation. In
affirming the patent claims rejection, the federal appellate court also applied the "machine-or-transformation test"
that had been in place for more than a century before 1998.
Leading up to the decision, IP attorneys, businesses, and inventors worried that the court could have upheld the ruling in
a broad way that would have invalidated hundreds of software business patents already secured; or that it would have restricted
or shifted the standard for how those types of patents are obtained in the future. The case could have had significant impact
for Indiana, where pharmaceutical, life sciences, and bio-fuel industries have a large stake in securing patents for their
devices and services – such as the impact on a company using a particular software program to analyze an X-ray image,
or the makeup of a particular medicine.
But justices decided it wasn't necessary to make broad sweeping decisions about patents to dispose of the case. They
instead relied on existing precedent to make its decision and decided not to further define what constitutes a patentable
process.
"With ever more people trying to innovate and thus seeking patent protections for their inventions, the patent law
faces a great challenge in striking the balance between protecting inventors and not granting monopolies over procedures that
others would discover by independent, creative application of general principles," Justice Anthony Kennedy wrote. "Nothing
in this opinion should be read to take a position on where that balance ought to be struck."
The court largely relied on its landmark trilogy of patent cases that shaped what is eligible to receive a patent –
Gottschalk v. Benson, 409 U.S. 63 (1972), Parker v. Flook, 437 U.S. 584 (1978), and Diamond v. Diehr,
450 U.S. 175 (1981).
"Today, the Court once again declines to impose limitations on the Patent Act that are inconsistent with the Act's
text," Justice Kennedy wrote, referring to past precedent as the "guideposts" in this area.
Even though the justices agreed in result, they were divided 5-4 in their reasoning, and the majority's view was that
there needed to be a flexible test for emerging technologies. The main opinion is 16 pages, while the other justices penned
two concurring opinions – one 47 pages and the other four pages – that delved into their views.
Justice Kennedy wrote that the court was not endorsing that idea of the "machine-or-transformation" test.
"There are reasons to doubt whether the test should be the sole criterion for determining the patentability of inventions
in the Information Age," he wrote. "In the course of applying the machine-or-transformation test to emerging technologies,
courts may pose questions of such intricacy and refinement that they risk obscuring the larger object of securing patents
for valuable inventions without transgressing the public domain."
But in the 47-page concurring opinion joined by three of his colleagues, Justice John Paul Stevens – in one of his
final actions on the court before his retirement – disagreed with the majority's approach to a "process"
as applied today.
"Although this is a fine approach to statutory interpretation in general, it is a deeply flawed approach to a statute
that relies on complex terms of art developed against a particular historical background," he wrote. "Indeed,
the approach would render §101 almost comical. A process for training a dog, a series of dance steps, a method of shooting
a basketball, maybe even words, stories, or songs if framed as the steps of typing letters or uttering sounds – all
would be patent eligible. I am confident that the term 'process' in §101 is not nearly so capacious."
Still, he wrote about the importance of keeping patent law stable and clear, and relying on precedent in restoring patent
law to its historical and constitutional moorings. He analyzed the patent law history dating to England, the foundations of
American patent law, and how it's developed through the centuries to this point.
Overall, he wrote that "the scope of patentable subject matter … is broad. But it is not endless."•
Please enable JavaScript to view this content.