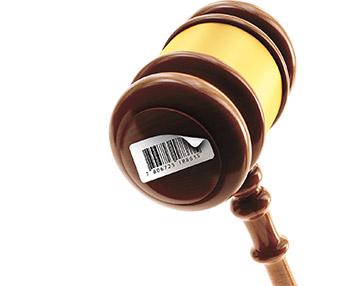 At a time when the legal community is caught up in controversies about how judges are selected and whether they can remain
impartial, the 7th Circuit Court of Appeals has weighed in on that national debate and ruled that states have the authority
to self-regulate on those issues as it relates to judicial canons.
With that, a three-judge appellate panel on Aug. 20 upheld Indiana's judicial canons and found they aren't unconstitutionally
restrictive of free speech.
In Torrey Bauer, David Certo, and Indiana Right to Life v. Randall T. Shepard, et al. No. 09-2963, the panel affirmed
a late 2008 ruling by U.S. Judge Theresa Springmann in the Northern District of Indiana that had dismissed the judicial speech
case that challenged various parts of the state canons. This case stems from a survey the non-profit group Indiana Right to
Life sent to judicial candidates before the election, asking them to state views about policies and court decisions related
to abortion, euthanasia, and other issues. Most declined to reply to the survey, citing an advisory opinion from the Judicial
Qualifications Commission that warned judicial candidates against making "broad statements on disputed social and legal
issues." But some expressed hesitancy to do so because of the judicial canons.
In an April 2008 suit, the group sued on behalf of Torrey Bauer, an attorney who was a candidate for Kosciusko Superior Court,
and Marion Superior Judge David Certo, who at the time was running in that election following his appointment to fill a vacancy.
Specifically, the case involves four conduct code provisions: one that prohibits judges and candidates from making comments
that are inconsistent with judicial impartiality; one that requires recusal when impartiality might be reasonably questioned;
a third that limits political activities of Indiana's judges; and a fourth that limits fundraising activities.
Judge Springmann ruled that the Indiana Supreme Court can regulate judicial speech through its canons, and that existing
rules don't violate a judge or judicial candidate's constitutional free speech or association rights. She'd
decided that the original suit challenging the pre-2009 conduct rules was moot.
In upholding the District judge's ruling, the appellate panel made one minor modification to her judgment: dismissing
the case as unripe, rather than moot, in regard to the 2008 version of the judicial canons. Everything else remains intact.
The panel relied on its spring decision in the Wisconsin case of Siefert v. Alexander, 608 F.3fd 974 (7th Circuit
2010), which simultaneously held that the state couldn't prevent judges from being members of political parties but
it could restrict partisan activities such as endorsing a non-judicial candidate or personal fundraising. That decision relied
heavily on the Supreme Court of the United States ruling in Republican Party of Minnesota v. White, 536 U.S. 765
(2002), regarding that free-speech issue in relation to judicial elections and campaigns, as well as the more recent ruling
last year in Caperton v. A.T. Massey Coal Co., 129 S. Ct. 2252, 2266-67 (2009), and how newer lines of litigation
have delved into subtopics.
"The judicial system depends on its reputation for impartiality; it is public acceptance, rather than the sword or
the purse, that leads decisions to be obeyed and averts vigilantism and civil strife," Chief Judge Frank Easterbrook
wrote. "Unless a judge who speaks on behalf of a party, or serves as a party's officer, recuses in all of these
cases – which is to say, almost every case that comes before a court – the public would have good reason to believe
that the judge is deciding according to the party's platform rather than the rule of law. Allowing judges to participate
in politics would poison the reputation of the whole judiciary, and seriously impair public confidence, without which the
judiciary cannot function."
A large aspect of the 7th Circuit ruling points to the national division on this issue, which could pave the way for additional
litigation and appeals.
"Nothing we can do here could create harmony among the circuits, so there is no reason to depart from the approach
taken so recently in this circuit," Chief Judge Easterbrook wrote in the 29-page opinion.
Though judges are not allowed to commit or promise actions, they aren't prohibited from voicing general opinions or
stances about particular issues as long as they don't discuss their behavior in office, the panel said, noting that
conduct not allowed might include judicial candidates saying they'd award damages against drug companies or give all
drunk drivers harsh sentences.
The 7th Circuit declined to strike down the canons as a whole even if they contain ambiguity about what "impartiality"
means, deciding instead to give the Indiana Judicial Qualifications Commission and Supreme Court a chance to clarify various
issues as they are raised.
 
Representing the Indiana Judicial Qualifications Commission, attorney George T. Patton at the Washington, D.C., office of
Bose McKinney & Evans called the ruling a decisive victory not only for Indiana's judiciary but for the entire nation.
"This is a tour de force ruling that's a great win for Indiana," he said. "This strongly upholds
judicial canons and the commission gets broad guidance on how it can ensure an impartial judiciary. This opinion is a clarion
call for that, and in my opinion this is the best single federal Court of Appeals opinion on this across the nation."
 
Bopp
A week after the ruling, Terre Haute attorney James Bopp for Indiana Right To Life said a decision hadn't yet been
made about the next step in this litigation – whether he would seek a rehearing en banc before the full 7th Circuit
or possibly file a writ of certiorari with the Supreme Court of the United States.
But he dismissed the 7th Circuit's findings as going against the mainstream of what other federal courts have done
on these issues.
"While they purport to protect the First Amendment, they are also saying it doesn't apply when you're talking
about this case," Bopp said. "I don't understand how this is consistent with the First Amendment applying
and protecting judicial campaigns when in the face of that, (Indiana) can prohibit ordinary campaign practices such as judges
asking for money."•
 
Please enable JavaScript to view this content.