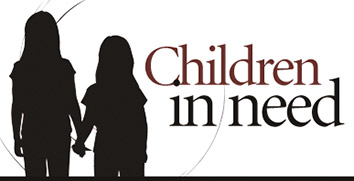 In some of Indiana's rural southern counties, the number of substantiated abuse cases has risen dramatically in recent years. And some of the least populous areas of the state report the most per-capita abuse cases. In fiscal year 2009, Scott County – with its population of about 24,000 people – had 42.2 substantiated child abuse and neglect cases per 1,000 people under the age of 18. That figure from the Indiana Department of Child Services Demographics and Trending Report is one of many that is significantly higher than the state average of 15.6 cases per 1,000.
Judges, lawyers, and police officers in some of these counties don't need to see the numbers to tell you there's a problem. They've seen their communities being slowly eroded by family violence, poverty, and addiction. Jennings County attorney Chuck Waggoner, who practices in North Vernon, said that in many cases, families have fought the same challenges for generations.
"Can you move from one place to another place in the course of 12 hours without having a truck? We have a lot of folks who can do that," he said. "And those folks seem to go from crisis to crisis to crisis. And those children – from the time they're born – they never get a positive stroke for anything."
Recent trends
Scott Circuit Judge Roger Duvall knows that his county is at the top of the list when it comes to Children In Need of Services cases. But he said he wonders about the accuracy of child abuse statistics collected before January 2010, when the DCS centralized its child abuse call center. Instead of all calls going to local DCS offices, they are now answered in Marion County, and DCS workers there refer the calls back to local counties for investigation.
 
"For us, traditionally our numbers have always been high," Judge Duvall said. "I do think for some counties, I believe the call-in center maybe has provided better access. I wonder if generally just the gross calls – all calls in reporting abuse or neglect – went up after the call-in center came into play for all the Indiana counties."
When calls are kicked back to the county of origin for local DCS caseworkers to investigate, small-town communities have perspective that caseworkers in urban areas may not have.
Jennings Circuit Judge Jon Webster said in his county, "Everybody almost knows everyone." Waggoner said that caseworkers in small counties may be more inclined to investigate an allegation of abuse, based on what they know about that family's history.
"I can tell you that there was a time when I had three generations – grandpa, dad, and son – all in prison for armed robbery," Waggoner said. "Right now I can tell you probably 15 cases of various crimes in our small community where that family is central to the case, whether it's a civil case or criminal case."
Webster
In Marion County – where the population exceeds Jennings County's by roughly 877,000 people – a caseworker who receives a report alleging child abuse may not recognize a family name or remember a family's past interactions with the law.
"What are the chances of a caseworker in Marion County who's going to conduct a screen and is going to know this name off the top of their head?" Judge Duvall said.
The family unit
Maria Burks has been a licensed counselor for 30 years. The county in which she resides – Washington – is below the state average in per-capita child abuse cases. Most clients she sees come from her own county or neighboring Scott County, although she said she has had clients travel to her office from 50 to 75 miles away. As the economy has shifted away from farming and toward manufacturing, she has seen a change in the population.
"Fifty years ago, kids were very involved in day-to-day operations of what was going on," she said. "Everybody pitched in and had to do a part, and I don't feel like that kind of families working together to achieve something together is happening much at all anymore."
Burks says over time, she has seen the traditional family – two parents, both present in the home and sharing in the responsibility of raising children – begin to fade away.
"It's a very difficult thing to blend families – a lot of people don't realize that – but I see a lot of people in my practice trying to do that," she said. "It's a great need for people to address blended families, stepfamilies … most of these young parents are just repeating whatever has happened to them, and if that was good, that's good." But she has seen her share of parents repeating the abusive behavior of their own parents.
Waggoner has observed the same trend.
"I credit a lot of it to fractured families … it's not their birth child. Either they haven't taken the time or don't even want to try to become a parent to the child," he said. "I literally sit down with cases and have to chart the family tree so that I know whose child is whose, so I know which one is a half-brother, which one is a stepbrother … the water has gotten muddy."
Waggoner said that children growing up in blended families may be confused by contradicting rules between households.
Waggoner
"When you have stepdads and stepmoms and stepbrothers and stepsisters … it's hard for a child to know, 'Whose rules are my rules?" Waggoner said.
Some children in Southern Indiana grow up with only one parent. Teen pregnancy rates in Jennings and Scott counties are high – and on-par with Marion County's rates. But single moms in poor, remote counties may not have the same access to services and supports that city populations have.
"I think kids 30 years ago had more people in their lives," Burks said. "It wasn't unusual for grandparents to live with families, so there were other adults around. That's very helpful to kids sometimes, when they're not only depending on one person."
Socioeconomic factors
Judge Webster has noticed that Dubois County seems to be an anomaly in the Southern part of the state. The DCS trending report shows the county as having 7.42 cases of substantiated child abuse and neglect per 1,000 people under the age of 18. Its western neighbor, Pike County, has 44.8 such cases, and its eastern neighbor, Crawford County, reports 30.8.
Judge Webster noted that Dubois is known for having a "pocket of wealth" – the city of Jasper. In such counties, he said, it's likely that a well-to-do, educated minority could be lowering the average incidences of child abuse.
"I think if you look at the numbers for all 92 counties, there's a real direct correlation between the socioeconomic situation and the CHINS cases.
"
The Robert Wood Johnson Foundation and the University of Wisconsin Population Health Institute create the County Health Rankings report for each county in all 50 states. Its 2011 report shows Scott County as number 92 in Indiana, meaning it has the worst overall health in the state. Researchers consider a wide range of factors in determining a county's health, among them low birth weight, education level, and unemployment. Scott County's unemployment rate is about 12.6 percent, the rankings show, placing it above the estimated 10 percent for the state of Indiana.
The report shows that the Southern Indiana counties of Switzerland and Pike are numbers 89 and 90, respectively. Jennings County is 85th in overall health – a statistic that seems to support Judge Webster's assessment of what's happening in his community.
"I don't think it's coincidence that Jennings and Scott counties are so close in their numbers," he said of the annual DCS trending statistics. "We're at the top of almost every category – number of calls to the call center, number of removals, number of children adjudicated as CHINS cases," he said. "We have far too many people who don't finish school. Out-of-wedlock pregnancies are skyrocketing in this county. You have so many women out here trying to raise children with no help and no money."
And where socioeconomic difficulties have become overwhelming, so, too, has drug and alcohol abuse.•
In the Aug. 31 edition of Indiana Lawyer, read Part II of this story to learn about how methamphetamine and other drug abuse has fueled an increase in the number of children being removed from their homes. Trends in Northern Indiana, as well as statewide efforts to mitigate child abuse, will also be featured in Part II.
 
Please enable JavaScript to view this content.