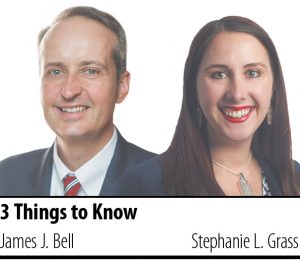 We've all scoped a Yelp review, been turned off by a customer's dismal review and chosen a new restaurant. While restaurant management has the ability to respond to unfavorable online reviews, for a lawyer, it's not that simple. The American Bar Association's Standing Committee on Ethics and Professional Responsibility issued its first Ethics Opinion of 2021 with Formal Opinion 496: Responding to Online Criticism and gave us some ethical guidance on responding to online criticism. Here are three things to know about responding to online criticism as a lawyer.
1. What not to do: Do not respond with your side of the story.
As lawyers we are trained to advocate our position. But when it comes to responding to a negative Avvo review about your representation, in most cases, you will not be able chime in with your side of the story as it will risk revealing confidential information. Indiana Professional Conduct Rule 1.6(a) prohibits lawyers from disclosing confidential information: "A lawyer shall not reveal information relating to representation of a client unless the client gives informed consent, the disclosure is impliedly authorized in order to carry out the representation or the disclosure is permitted by paragraph (b)." The definition of "confidential information" is broad and "has been construed to include all information relating to the representation regardless of the source." In re Goebel, 703 N.E.2d 1045, 1047 (Ind. 1998). As further explained in Comment 4 to Rule 1.6, the prohibition on revealing information "also applies to disclosures by a lawyer that do not in themselves reveal protected information but could reasonably lead to the discovery of such information by a third person." (Emphasis added).
The Indiana Supreme Court has disbarred an attorney for, among other rule violations, "actively manipulat[ing his] Avvo reviews by monetarily incentivizing positive reviews, and punishing clients who write negative reviews by publicly exposing confidential information about them." In re Steele, 45 N.E.3d 777, 779 (Ind. 2015). Indeed, the Respondent "posted client confidences and falsehoods on a legal marketing website in order to 'punish' certain clients and inflate Respondent's own website ranking." Id. at 780.
Even if your intentions are not quite so nefarious and you simply want to explain why Joe Client got things wrong in his public review about your legal services, you should consider not taking the bait. Any explanation puts you at risk of revealing confidential information or what "could reasonably lead to the discovery of such information."
2. What not to do: Setting the record straight is not 'self-defense' under 1.6(b)(5).
While Rule 1.6(b)(5) does provide an exception for revealing confidential information "to establish a claim or defense on behalf of the lawyer in a controversy between the lawyer and the client," the ABA Standing Committee on Ethics and Professional Responsibility found that was not applicable to responding to online criticisms. The committee stated, "A negative online review, alone, does not meet the requirements of permissible disclosure in self-defense under Model Rule 1.6(b)(5) and, even if it did, an online response that discloses information relating to a client's representation or that would lead to discovery of confidential information would exceed any disclosure permitted under the Rule." (Opinion 496 at p. 1).
3. What can you do?
The ABA opinion advises that lawyers may request the website or search engine host remove the information, as long as you don't reveal confidential information. "If the post was made by someone pretending to be a client, but who is not, the lawyer may inform the host of the website or search engine of that fact." (Opinion 496 at p. 5). If the person who posts isn't even your client, you can simply state the person is not your current or former client because you do not owe that person any ethical duty of confidentiality. "However, a lawyer must use caution in responding to posts from nonclients. If the negative commentary is by a former opposing party or opposing counsel, or a former client's friend or family member, and relates to an actual representation, the lawyer may not disclose any information relating to the client or former client's representation without the client or former client's informed consent." (Opinion 496 at p. 6).
If the post was from a current or former client, the ABA Opinion alternatively suggests you may post an invitation to contact the lawyer privately to resolve the matter. (Opinion 496 at p. 6). Another permissible response to a negative post by a client or former client is to indicate professional considerations preclude a response. (Opinion 496 at p. 6).
Conclusion
Many attorneys have been frustrated by what they perceive as unfair online criticism. These same attorneys are even more frustrated when they find that there may be little they can do to combat these issues. This ABA opinion and our summary of it does little to alleviate this frustration. Therefore, we invite those attorneys to go online and give our article one star.•
• James J. Bell and Stephanie L. Grass are attorneys at Paganelli Law Group in Indianapolis. Opinions expressed are those of the authors.
Please enable JavaScript to view this content.