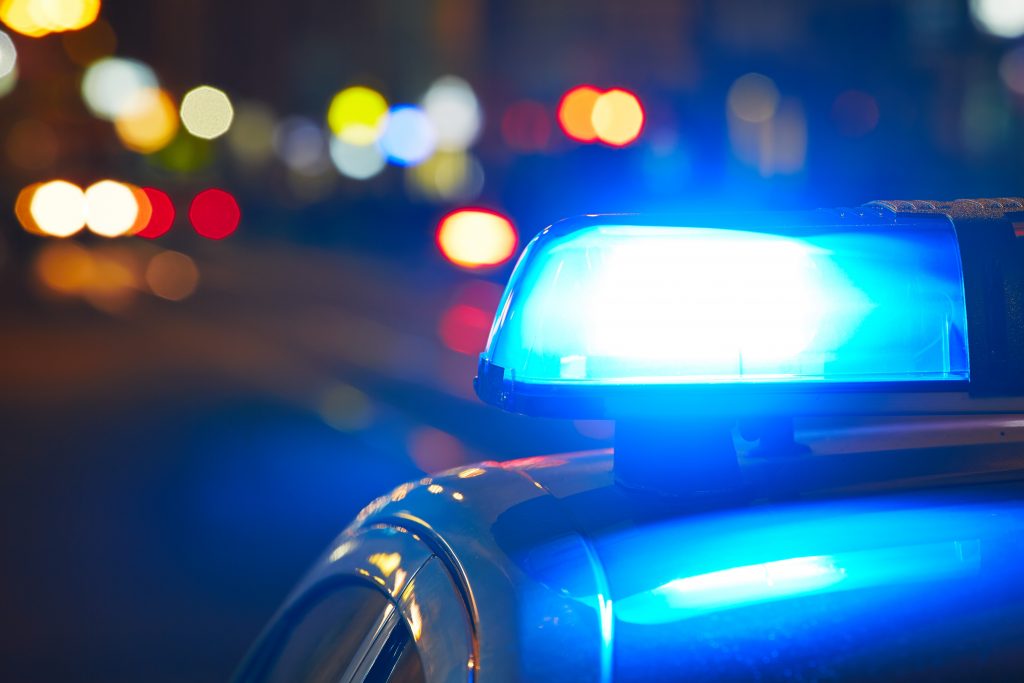 The 7th Circuit Court of Appeals has concluded that members of the Brownsburg Police Department didn't violate an Indiana man's rights when they frisked him during a traffic stop, as several factors favored a search that led to them discovering a brick of drugs on his person.
In November 2018, Detective Dirk Fentz of the Brownsburg Police Department was patrolling when he observed a gray Pontiac cross the white line twice and fail to maintain its proper lane of travel. When the car failed to properly signal a lane change, Fentz activated his emergency lights.
After the vehicle stopped, Fentz approached the passenger side and smelled the odor of marijuana as soon as he reached the window. He asked the driver, later identified as Ronald Colbert, to step back to the patrol car so Fentz could write a warning for the traffic violations. Colbert was told to move multiple times before he complied and exited the vehicle.
As Colbert walked to the patrol car, Fentz saw a bulge in his pants pocket. Then, once in the patrol car, Fentz noticed Colbert's chest was rapidly rising and falling.
Colbert began to talk and asked multiple questions, which was unusual in Fentz's experience.
While sitting next to Colbert, Fentz continued to smell the odor of marijuana, which was corroborated by officer Chad Brandon when he arrived.
Colbert  signed a consent-to-search form, and Fentz — who knew Colbert was licensed to carry a firearm — proceeded to search Colbert's vehicle. Brandon performed a pat-down search.
After the pat-down, Brandon handed Fentz a plastic, heat-sealed bag containing a white brick. Based on its packaging, and from his training and experience, Fentz concluded the white brick was a controlled substance. The substance was later identified as fentanyl.
According to Brandon, he had felt a bulge in Colbert's pocket during the frisk and asked if he could retrieve it. Colbert consented and the officer retrieved approximately $400 in cash and a cellphone.
Brandon continued to pat down Colbert's pants and felt a hard object, which Brandon thought was a firearm. When he asked Colbert what it was, the suspect began to reach for it.
In response, Brandon pulled the object from Colbert's pants, revealing the white brick. Brandon then proceeded to handcuff Colbert.
A grand jury indicted Colbert with possession with intent to distribute a mixture containing a detectable amount of fentanyl. He later moved to suppress the evidence obtained from the frisk, arguing the search violated both the Fourth Amendment of the United States Constitution and Article 1, Section 11 of the Indiana Constitution.
U.S. District Court for the Southern District of Indiana Chief Judge Tanya Walton Pratt denied the motion, relying on numerous facts to conclude Fentz developed a specific, articulable suspicion that Colbert was armed and dangerous.
Colbert later pleaded guilty to one count of possession with intent to distribute 40 grams or more of a mixture containing a detectable amount of fentanyl, but reserved his right to appeal the district court's ruling on his motion to suppress. He was sentenced to five years' imprisonment and four years of supervised release.
At the 7th Circuit, judges looked at several factual circumstances during the traffic stop that contributed to reasonable suspicion that Colbert was armed and dangerous: the odor of marijuana on his person, his delay in stopping and exiting his car, his hesitant and nervous behavior, and the bulge in his pants pocket.
On the marijuana issue, the court wrote, "Colbert attempts to distinguish decisions involving alcohol intoxication but does not explain why marijuana should be treated differently in the reasonable-suspicion analysis."
"Like alcohol, marijuana is an intoxicating substance, and the odor of marijuana in a vehicle or on a suspect raises concern for officers that a defendant may act in an unpredictable and dangerous manner," Judge Michael Brennan wrote. "The odor of marijuana was therefore properly considered by the district court as a factor supporting reasonable suspicion to frisk Colbert."
As for the stop,  judges noted Fentz is an experienced officer, having served 13 years with BPD and as a narcotics officer for five years, and determined that the suspicion raised by Colbert's unusual behavior was reasonable.
"Viewing the totality of the circumstances, the officers had a reasonable suspicion to conduct a Terry frisk," Brennan wrote. "This conclusion is buttressed by our recent decision in United States v. Radford, 39 F.4th 377 (7th Cir. 2022), which presented similar facts.
"… Colbert exhibited similar, unusually nervous behavior when he sat in the patrol car with Fentz. Moreover, Colbert was evasive in response to Fentz's directives, illustrated by his delay in pulling over and hesitation to leave his vehicle," Brennan continued. "Unlike in Radford, we do not consider Colbert's alleged departure from a stash house. Still, the odor of marijuana on Colbert and in his vehicle, along with the bulge in Colbert's pant pocket, further support reasonable suspicion that Colbert was armed and dangerous."
The case is United States of America v. Ronald Colbert, 21-3245.
Please enable JavaScript to view this content.