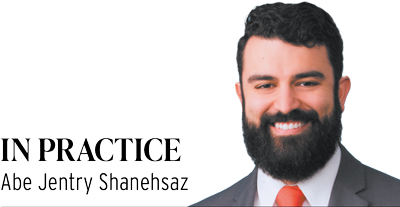 It is an all-too-common occurrence: The phone rings and a panicked client on the other end of the line has been impacted by an online fraud. Fraud on the internet is carried out daily, with new and inventive methods of attack being put into practice to mask and conceal the crime at hand until it is "too late." While we have all learned to identify and avoid certain suspicious behaviors, bad actors continue to develop new and inventive ways to procure sensitive data, receive payments under fraudulent pretexts and otherwise perpetrate crimes with the benefit of the relative anonymity and obscurity that is afforded by the internet.
According to the 2021 report from the FBI's Internet Crime Complaint Center (IC3), the IC3 alone received more than 2.75 million complaints and reported losses of $18.7 billion from 2017 to 2021. See Federal Bureau of Investigation, Internet Crime Report 2021. Broader studies seeking to understand the global impact of such activities suggest total losses actually range in the hundreds of billions per year, depending on the study. Regardless of the source, one thing is clear: The cost of frauds resulting from spoofed websites designed to collect sensitive consumer data, email account compromise designed to extract payments from unwitting customers by sending apparently legitimate requests for invoice payment, and even more involved frauds are impacting clients by costing them real dollars, damaging their reputation and customer relationships, and otherwise putting a strain on their ability to conduct business.
When these activities impact your clients, do you have a strategy in place to quickly address the issue? Would your first call after ending the conversation with your client be to your trademark practitioner? I wouldn't blame you if you answered "no." However, and while there are a range of tools at any practitioner's disposal to address these types of threats, you should know that your client's trademark rights are an invaluable asset to leverage against cybercriminals engaging in the most common types of fraud that impact United States companies today. In particular, a proactive and practical approach to your client's trademarks may allow you to utilize specialized arbitration proceedings called Uniform Domain-Name Dispute-Resolution Policy, or UDRP, proceedings to seize problematic domain names used to perpetrate common frauds.
UDRP was promulgated by the Internet Corporation for Assigned Names and Numbers, or ICANN, and serves as a global framework for dispute resolution. In particular, a UDRP proceeding is an administrative proceeding that takes place through an accredited dispute-resolution service provider, such the National Arbitration Forum or the World Intellectual Property Organization. Perhaps most importantly, given ICANN's unique role in managing the overarching domain name system upon which the internet as we know it has been built, every domain name that is registered anywhere in the world is subject to the UDRP. This is particularly important when considering the practical limitations of securing jurisdiction over fraudsters that are — more often than not — located outside the U.S.
This extraterritorial tool can be utilized to combat a wide array of cybercrimes because it is one of the only available mechanisms to forcibly seize the underlying domain name that is used to perpetrate fraudulent activity (whether through a website or the associated email accounts) from a registrant anywhere on the planet, effectively cutting the legs from underneath the fraudulent scheme. All that is required to succeed on the merits of a UDRP proceeding is a showing that (i) the problematic domain name incorporates a trademark in which your client possesses rights; (ii) the person or persons that registered said domain name lack a legitimate interest in the domain name; and (iii) said domain name has been registered and used in bad faith.
As you might imagine, success on the merits of elements (ii) and (iii) are driven by the facts of the matter at hand and largely by the actions of the third-party bad actor. However, you can control — to a certain extent — your success on the merits under element (i) with a proactive and strategic approach to trademark protection that sets your client up for success. Have your client's trademarks been registered in the U.S. or abroad? Have you considered your client's own domain name — often the starting place for fraudulent actors seeking to register a homograph spoof, typosquat or other near variation of your client's legitimate domain — to determine whether separate trademark rights might be attributed thereto or at least a portion thereof? Have you established a proactive monitoring service to identify problematic domain registrations as they are registered by third parties? While there is a myriad of actions that can be taken to reduce your client's risk of loss as a result of internet fraud, don't forget to consult with a trademark lawyer about how a proactive approach to your client's brand might open the door to a swift resolution through UDRP proceedings.
The attorneys within Faegre Drinker's trademark, copyright, advertising and media practice have a deep bench of experience counseling clients in this regard and have succeeded on the merits in UDRP proceedings linked to the seizure of thousands of domain names otherwise being put to fraudulent uses. Do not hesitate to put this wealth of knowledge to work for your clients.•
__________
Abe Jentry Shanehsaz is an associate at Faegre Drinker Biddle & Reath LLP in Indianapolis. Opinions expressed are those of the author.
Please enable JavaScript to view this content.