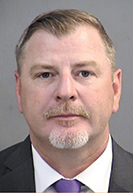 Though he's past the legal ramifications of an early-morning shooting in May, Clark Circuit Judge Andrew Adams must still face a judicial discipline action investigating the matter.
Adams was suspended from the bench in June after a criminal indictment, and earlier this month he pleaded guilty to one count of misdemeanor battery. His plea and the highly publicized nature of the shooting led the Indiana Judicial Qualifications Commission to publicly confirm its investigation of the incident.
"On May 1, 2019, several elected trial court judges were involved in an altercation and shooting in downtown Indianapolis," Supreme Court spokeswoman Kathryn Dolan wrote in an email to Indiana Lawyer. "Indiana Supreme Court Admission and Discipline Rule 25(VIII)(B) prohibits the public disclosure of an investigation being conducted by the Indiana Commission (on) Judicial Qualifications.
"However, there is an exception to this prohibition," Dolan continued. "Rule 25(VIII)(B)(c) provides that the Commission may disclose the existence of an investigation to assure that the proper administration of justice is being safeguarded. Given the public exposure of the incident and Judge Andrew Adams' September 9, 2019 guilty plea, the Commission is taking the rare step to disclose that an investigation into the incident is ongoing."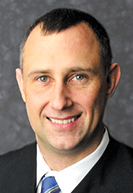 Even so, the JQC has not formally charged Adams with any ethical violations, and Dolan said the specifics of the investigation will not be revealed unless ethical charges are brought. But Adams' suspension remains in effect, so he cannot yet return to the bench even though he won't serve any jail time.
The plea
Adams, represented by Indianapolis attorney Jennifer Lukemeyer, entered his plea before Marion Superior Criminal Division 18 Judge William Nelson on Sept. 9, when he was initially scheduled for a pretrial conference.
After being hospitalized for 16 days alongside fellow Clark Circuit Judge Bradley Jacobs — who had been critically injured in the shooting — Adams was charged in June with seven counts, including two charges of felony battery and five misdemeanors.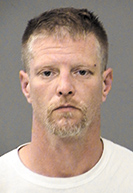 Also charged was alleged gunman Brandon Kaiser and Alfredo Vazquez, Kaiser's nephew and alleged accomplice. Jacobs was not charged.
Pursuant to the plea agreement, Adams was convicted only of Class A misdemeanor battery resulting in bodily injury as to Kaiser. According to the Marion County Prosecutor's Office, Adams kicked Kaiser during the violent altercation.
Prior to entering his plea, Adams and his wife sat in the public gallery of Nelson's courtroom. The defendant judge donned his signature accessory — a bowtie, this one green.
Once at the defense table, Adams mostly kept his head down as Nelson reviewed the charges and read the advisement of rights. Nelson later told Adams he felt silly reading the advisement given that Adams has read the same advisement to defendants in his Clark County courtroom numerous times.
Adams spoke quietly, saying only "Yes, your honor" whenever Nelson had a question. He also offered a statement, continuing to look down as he apologized to his wife, the legal profession and the court for the "regretful situation" he promised would not be repeated. Adams appeared emotional as he made his statement.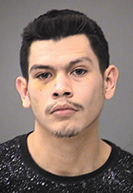 Lukemeyer likewise told Nelson her client "felt horribly" and was embarrassed about the May 1 shooting, which she called a "mutual combat engagement." She said Adams is still healing physically, especially as it relates to his bullet exit wound, and believes he is suffering from post-traumatic stress disorder worsened by watching surveillance footage of the altercation.
That footage has only partially been released to the public, and the publicly released scenes don't depict any violence or confrontation. It's been reported that Adams was shot in the stomach, while Jacobs was shot twice, including at least once in the chest.
According to Lukemeyer, after the shots were fired, Adams crawled over to "his friend" to help. She said the judge also told first responders to tend to Jacobs first.
Adams has a limited memory of what happened during the shooting, which occurred around 3:30 a.m., Lukemeyer said, but he knows he walked away "the biggest loser." She urged the court to impose a suspended sentence without probation, saying the deterrent effect probation is intended to have would not impact her client's behavior because he was already remorseful.
The state did not object to Lukemeyer's proposal, and Nelson ultimately imposed a sentence on the terms she requested – 365 days in the Marion County Jail, with credit for two days and 363 days suspended, and no probation.
Nelson seemed to struggle with the sentencing, telling Adams he has stood in judgment of other jurists before, and it is never an easy job. He said he was in the audience at the Spring Judicial Conference — which Adams and Jacobs were in Indianapolis to attend along with trial court judges from around the state — when news of the shooting was announced. He said he had no idea at the time that he would be called upon to enter judgment against a colleague.
Nelson also told Adams judges are held to a higher standard in both their personal and professional lives, but added that jurists "are human, too." In imposing the suspended sentence, the Marion County judge said he knew there would be those who disagreed with his decision, but he prides himself on doing what is right regardless of who a litigant is.
Further, in declining to impose a community service requirement, Nelson said Adams has already served his community through his time in the Marines and on the bench. After handing down the sentence, Nelson offered Adams a smile and wished him luck.
Lukemeyer declined to comment on the sentencing while at the courthouse, and she did not respond to a subsequent email requesting comment from herself or Adams.

What's next?
The Supreme Court's statement on the JQC investigation does not say whether Adams and/or Jacobs, specifically, are being investigated, saying only that the commission is investigating the "incident." Jacobs has returned to the Clark Circuit Court 2 bench, but Senior Judge Steven Fleece has been serving in Adams' stead in Clark Circuit Court 1 since May.
According to the Marion County Prosecutor's Office, the plea deal Adams accepted has also been offered to Vazquez, who is facing the same seven counts. Indianapolis attorney Greg Spencer, who is defending the 24-year-old Vazquez, confirmed there have been off-the-record discussions about reaching a plea agreement for his client.
Vazquez is set for a pretrial conference before Marion Superior Criminal Division 2 Judge Shatrese Flowers on Nov. 8, with a jury trial set for Nov. 18. However, Spencer said he expects Vazquez's case to be resolved at the Nov. 8 hearing.
Spencer commended Adams for taking responsibility for his role in the altercation, calling the plea "one step closer to getting everything resolved."
"Mr. Vazquez is looking forward to getting this wrapped up and getting on with his life," Spencer added.
For his part, Kaiser, 41, is facing 14 charges related to the shooting, the highest being a Level 3 felony charge of aggravated battery. His attorney, Brad Banks of Banks & Brower in Indianapolis, said in a Sept. 11 email that Kaiser's case is still in the discovery phase. His trial is currently set for Nov. 18.
Banks did not address questions about the type of defense Kaiser will be pursuing, specifically the possibility of self-defense, which the Marion County Prosecutor's Office has said was a "potential issue." He also did not specifically address questions regarding whether Kaiser was considering a plea.•
Please enable JavaScript to view this content.