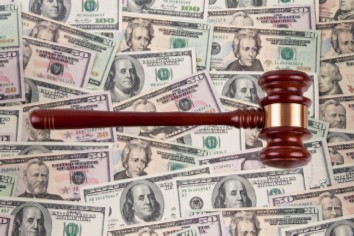 Overturning summary judgment in a dispute between insurance providers, the Court of Appeals of Indiana ruled Tuesday that the trial court erred in granting summary judgment to the insurer that hadn't met its payment obligation.
In reversing and remanding, the Court of Appeals ruled the trial court had erroneously granted summary judgment to Hudson Insurance Company and that, instead, United Farm Family Mutual Insurance is entitled to summary judgment in the case.
On Nov. 18, 2018, an automobile accident involving vehicles insured by Hudson and United Farm Family occurred in Griffith. Hudson and United Farm Family could not come to an agreement on liability and thus submitted their case to Arbitration Forums Inc., pursuant to the Automobile Subrogation Arbitration Agreement.
Arbitration Forums initially found Hudson was not entitled to an award relating to the accident. It also indicated that if United Farm Family wanted to seek any recovery, it must do so under a separate arbitration case.
Seeking to recover sums it had already paid to its insured, United Farm Family submitted a separate claim to Arbitration Forums and eventually received an award of $26,108.71 in its favor.
However, Hudson failed to pay.
Seeking to enforce the arbitration award, United Farm Family filed a complaint in Marion Superior Court. But Hudson filed a motion for summary judgment, arguing United Farm Family should have sought recovery under the initial arbitration case.
United Farm Family filed a cross-motion for summary judgment.
The trial court granted Hudson's motion and denied United Farm Family's cross-motion, prompting the instant appeal.
The Court of Appeals agreed with United Farm Family's argument that the trial court erroneously granted summary judgment in favor of Hudson.
Judge Rudolph Pyle wrote the opinion for the court. Judges Margret Robb and Leanna Weissmann concurred.
Pyle wrote that the facts in the case were undisputed, with neither Hudson nor United Farm Family contending that the agreement was ambiguous.
Further, the agreement clearly stated that Arbitration Forums "considers a claim and companion claim(s) for different lines of coverage as separate claims."
Pyle wrote the arbitrator's decision directed United Farm Family to file a separate case in the appropriate forum, which it did. As a result, Hudson's argument was not supported by the plain language of the agreement, and it was bound to pay the damages award.
"Because it failed to do, United Farm Family was entitled to seek enforcement through the courts, and its cross-motion for summary judgment should have been granted.  Thus, we reverse and remand for further proceedings to assess the amount of 'statutory interest and all legal fees and costs incurred in pursuing collection until the award is paid,'" Pyle concluded.
The case is United Farm Family Mutual Insurance Company v. Hudson Insurance Company, 22A-PL-544.
Please enable JavaScript to view this content.