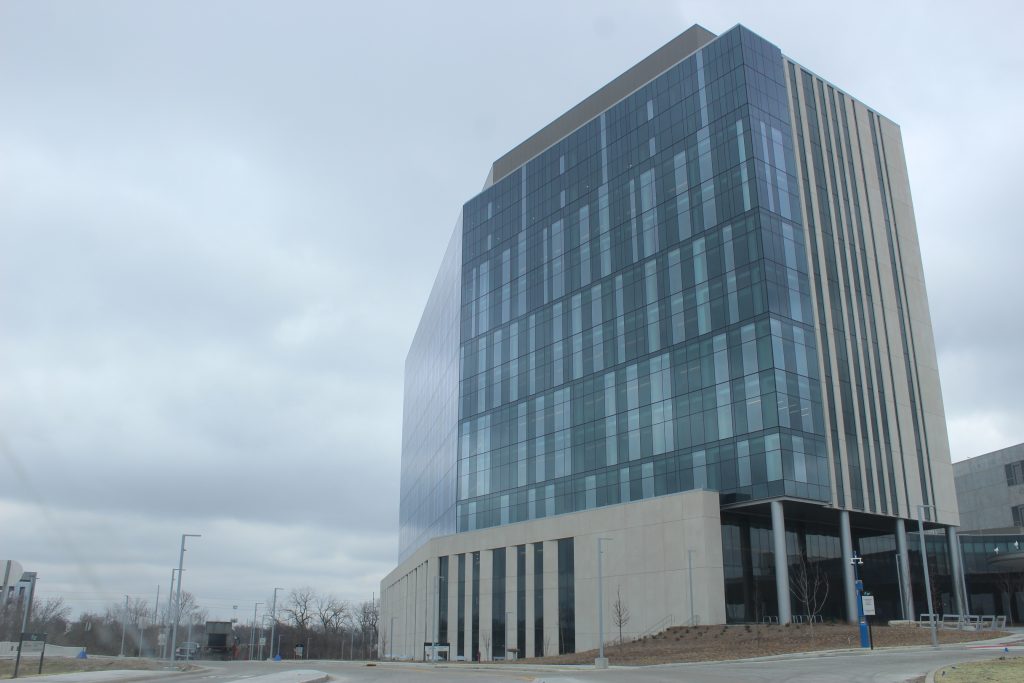 The firms responsible for designing and building the Marion County Community Justice Campus has received a national award for the Indianapolis project.
The S/L/A/M Collaborative, known as SLAM, announced the CJC as the recipient of a Design Excellence Merit Award in the American Institute of Architects Orlando 2023 Design Awards program. SLAM describes the award as "one of Florida's most distinguished celebrations of design for built and unbuilt projects."
"We are honored to receive this recognition," senior designer Shane Clark said in a news release. "The courthouse will be a welcoming and calming environment for the public with natural daylight and dramatic views toward the downtown skyline. This new facility is redefining 'best practices' in law and helping to change the delivery of justice for communities across Marion County."
The award was announced at the Design Awards Gala on May 5 at the Dr. Phillips Center for the Performing Arts in Orlando. SLAM shares the recognition with Indianapolis-based Schmidt Associates and F.A. Wilhelm Construction.
The Community Justice Campus is home to the Marion County Courts, housing 71 courtrooms shared between 37 superior and circuit court judges, as well as 45 magistrate judges.
The first three floors of the main building are considered the family division. Floors four, five, six and seven mostly house criminal case proceedings. Civil cases are heard on floors eight and nine.
The campus' largest courtroom sits at 2,200 square feet, equipped with surround sound, up-to-date digital evidence presentation technology and intentionally selected furniture.
In addition to the courts, the campus also includes the new Marion County Jail, the Marion County Public Defender Agency, Marion County Probation Department and a new Youth and Family Services Center.
According to SLAM, the facility unified previously scattered city law enforcement and judiciary functions in the Twin Aire neighborhood of Indianapolis.
The new, glass-clad, 12-story tower was sited to overlook the downtown skyline and curves along Pleasant Run Creek.
Please enable JavaScript to view this content.