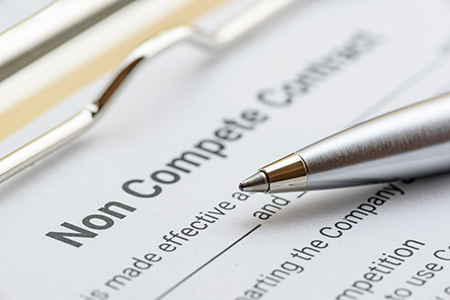 From the CEO in the corner office to the janitor sweeping in the hall, employees at all levels can find themselves subject to noncompete clauses.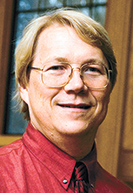 In years past, these restrictive covenants were limited to the highest positions in a company or employees with important information that makes a business profitable. But more recently, employees with seemingly innocuous positions, such as sandwich makers at Jimmy John's, have been required to sign noncompetes as a condition of employment.
Ideally, noncompete clauses should be tailored to the specific duties of each employee to pass legal muster, employment law attorneys say. But sometimes human resources departments will present all employees with one-size-fits-all agreements that may be too broad, said Kenneth Dau-Schmidt, the Carr Professor of Labor and Employment Law at Indiana University Maurer School of Law. It's in those cases where discontent and litigation can be born.
This year, a group of unions, employment law attorneys and other labor organizations petitioned the Federal Trade Commission to ban noncompetes. But while there are some instances where a restrictive covenant can be too restrictive, experts say there are also instances where noncompete clauses are legitimate.
The fight against noncompete agreements
In the FTC petition, dozens of petitioners including the Open Markets Institute and the AFL-CIO urge the federal agency to use its rulemaking authority to make noncompetes unenforceable in court. The petition claims the restrictive covenants limit economic growth and put employees "at a significant disadvantage in their relationship with employers."
Often, noncompetes are presented to employees on a take-it-or-leave-it basis, the petition says, making them contracts of adhesion that limit worker mobility. Further, the petitioners argue noncompetes can encourage monopolies and harm small businesses.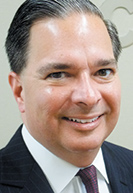 Legislative efforts to curb restrictive covenants have also been made. Democratic Sens. Elizabeth Warren and Amy Klobuchar, both of whom are seeking the Democratic presidential nomination, recently signed their names to a letter likewise urging the FTC "to combat the scourge of non-compete clauses rigging our economy against workers." At the state level, lawmakers in states such as California have made noncompetes unenforceable.
But noncompete law is "a creature of state law," said Adam Arceneaux, a partner in Ice Miller's commercial litigation group. Most states, Indiana included, permit noncompetes, and each state has its own body of law regarding the reasonableness of a clause's geographic, time and scope-of-duties limits.
The FTC petition describes three types of state approaches: red pencil, blue pencil and reformation. Red pencil states will strike an entire noncompete clause if one provision is deemed overbroad, while blue pencil states will strike specific overbroad provisions and allow the rest of the noncompete to stand. In reformation states, overbroad provisions are rewritten and the "reformed" noncompete clause is enforced.
Indiana tends to be a blue pencil state, Dau-Schmidt said.
Pros and cons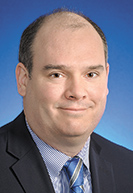 From an employer perspective, noncompetes are favored because they can help protect business interests ranging from goodwill to confidential information. Customer relationships are also an important consideration, said John Drake, an employment law attorney who is of counsel in Ogletree Deakins' Indianapolis office.
"Employees can't just transport their book of business to a competitor," Drake said.
But from an employee perspective, noncompetes raise concerns about restricting a worker's ability to earn a livelihood. Dau-Schmidt said it's not uncommon for him to receive calls from workers wanting to know if their noncompete agreement means they'll have to relocate their family to a different state if they want to change jobs.
Given these different schools of thought, courts are left with the task of determining when noncompetes should be upheld or struck down. These cases are very fact-specific, Indianapolis employment lawyer Kevin Betz said, so there's no clear protocol courts can follow.
Betz has challenged noncompete clauses in Indiana appellate courts, bringing the case of Vickery v. Ardagh Glass before the Indiana Court of Appeals in 2017. In that case, Betz's client had relocated from Indiana to Ohio for a new job but was barred from beginning his new job by a commercial court's temporary restraining order.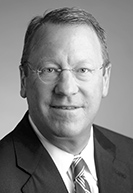 Betz challenged the TRO, arguing it was issued the same day his client was sued, so he didn't receive sufficient notice. Though the appellate court agreed on the issue of notice, it upheld the TRO on a waiver and determined the trial court properly upheld the employer's right to enforce the underlying noncompete.
Shortly after the decision in Vickery, the COA likewise upheld noncompete and nonsolicitation clauses in HWC Engineering, Inc., et al v. American Structurepoint, Inc. In that case, the appellate court allowed a preliminary injunction against three employees of a civil engineering firm who were accused of recruiting former co-workers away from one firm to another. That case is now before the Indiana Supreme Court on the issue of damages.
Just this month, the Court of Appeals issued a not-for-publication opinion in a noncompete case, determining in Neurological Institute and Specialty Centers, P.C. v. Subhasree Misra, M.D. that a doctor's noncompete preventing her from working in five northern Indiana counties did not prevent her from working in the Chicago area, even though her new employer was based in one of the prohibited counties.
"There are legitimate arguments on both sides," Drake said.
Change unlikely
If the national movement to limit or ban noncompete clauses were successful, the employment law attorneys say employees would likely have more mobility. Dau-Schmidt also said there could be economic advantages, pointing to the differing economic vitalities of Silicon Valley in California, where noncompetes are unenforceable, and Route 128 in Massachusetts, a struggling tech hub where noncompetes are permitted.
For employers, the change would likely force them to turn to other methods of protecting their businesses and retaining employees. Such alternatives could include patent protection or the Uniform Trade Secrets Act, Arceneaux said, while Betz pointed to non-solicitation and confidentiality agreements. Offering better compensation is another employee retention tactic, Drake said.
But the attorneys generally agree that any sweeping reforms to noncompete agreements are likely a long way off. The FTC has not indicated it will act on the petition, Drake said, adding that the Trump administration generally has not made the issue of noncompetes a priority.
Addressing the scope of noncompete clauses is likely best left to the judiciary, rather than legislatures or administrative agencies, Betz said. The fact-specific nature of enforcement actions means it would be difficult to draft a federal policy that could be applied across all states and businesses.
"I think it's an important issue for businesspeople, employees, legislators and the courts to understand," Arceneaux added. "The dynamics at play in a free market, the economic ability of employers and employees to enter into contracts of their own volition — if the federal government were to intervene and supersede, that would be a significant change for a number of businesses who rely on noncompetes to protect valuable assets."•
Please enable JavaScript to view this content.