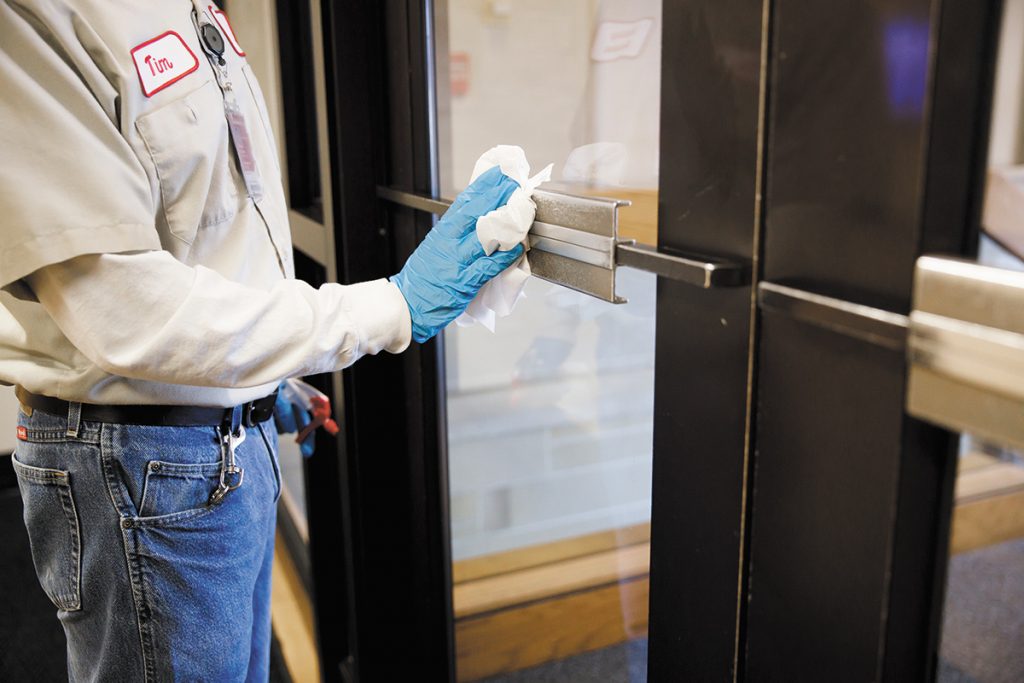 After the COVID-19 outbreak upended the spring semester and forced everyone to shift to online learning, Indiana's law schools are preparing to welcome students and faculty back into their buildings for a fall semester that will be unlike any other.
Many things have been rethought and redone in order to reopen. Associate deans and campus personnel have measured classrooms and arranged the desks and chairs to keep students 6 feet apart. Faculty have been undergoing more training to learn how to teach online, and administrators have reworked the schedules so fewer students will be in each class and the semester will be finished by Thanksgiving.
Students and faculty will be required to wear masks inside and practice social distancing at all times, all in an effort to make the law school experience just as vibrant as in years past.
"It will be as good as, but different," Indiana University Robert H. McKinney School of Law dean Karen Bravo said of the fall 2020 semester.
Central to the planning is the curriculum and making sure the classes are still demanding and of high caliber. Each law school in the Hoosier state is taking a different approach to achieving that goal.
Indiana University Maurer School of Law has revamped its fall schedule for first-year students, offering courses one at a time in concentrated four-week blocks that will conclude with a final exam. The students will have a choice at the beginning of each block to take the class either in-person or completely online.
IU McKinney is adopting a hybrid model with each class in the full-time schedule being taught half in-person and half online. Notre Dame Law School will be providing all instruction in-person.
Concord Law School at Purdue University Global is already fully online. It is not making any changes for the fall semester but, according to dean Martin Pritikin, the school has recorded an uptick in interest from prospective students and faculty from other institutions have been reaching out for help with digital teaching.
The experiential learning through clinics and externships will continue to be part of the curriculum, although interaction with clients will be done virtually. Also, student groups will remain part of the mix, likely relying more on technology to meet and participate in different events.
"What the law students will experience this year is how the legal profession and how the law reacts to a crisis," Bravo said. "It will be a learning opportunity for all of us."
IU Maurer
The Bloomington law school adopted the block class scheduling format from its Summer Start program. IU Maurer dean Austen Parrish believes the incoming students will benefit by being able to concentrate on the subjects individually and not have to wait until the end of the semester to get a grade.
"I think it may actually work better in some ways," the Bloomington dean said. "One of the challenges of traditional law school scheduling is that students have to juggle classes. This will allow for immersion by just having them focus on one subject at a time."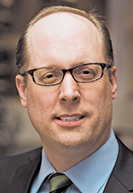 First-year students will take a four-week course on torts, then take the final exam before moving on to the next four-week block of civil procedure followed by contracts. Spanning the entire semester will be the classes on legal research and writing and the legal profession.
Giving students the option of taking the classes in-person or online was done so they can choose what makes them more comfortable or better accommodates their situation. The in-person and online classes will be taught by different faculty.
Classes for the 2Ls and 3Ls will not be in block format but cover the full semester as usual. Many of the courses will be taught online while some classes will be in-person or a hybrid of the two.
In a letter to 1L students, Parrish acknowledged the challenging times and offered some reassurance. "The first year of law school is difficult enough without the additional complication of a global pandemic," he wrote, "but foremost in our mind is the need to preserve the rigor and quality of our courses so that you're well prepared for a legal career."
IU McKinney
The Indianapolis law school selected a hybrid schedule in order to reduce the number of people who will be inside Inlow Hall at one time.
Administrators are confident in IU McKinney's digital offerings because the law school has been investing in its online capabilities for many years. Max Huffman, director of online learning at the law school, said distance classes provide students the opportunity to immerse themselves in the subject matter daily through weekly assignments, videos, quizzes and discussion boards that are not typically part of the traditional in-person course work.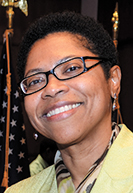 Bravo added, "Many of our faculty members have said teaching online has given them insights into different ways of teaching in-person. … So it's not absolute, it's about pedagogy, it's about engaging the students."
The part-time evening program will be all in-person. Bravo said the enrollment is small enough to safely bring together in the building the students who want to be in the classroom.
Vice Dean Michael Pitts used a 6-foot pole and lifted a lot of heavy furniture to get the classrooms properly arranged. One example of his work is the Wynne Courtroom, which has been slimmed down from 198 seats to 52.
Also, Pitts configured the class schedule to keep the students below the maximum number of online credits permitted by the American Bar Association. Moreover, he was able to include a fall break into the semester.
"I have thought about this for about the last two months constantly," Pitts said.
Notre Dame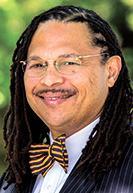 The University of Notre Dame announced early it would be opening for the fall semester, and law school dean Marcus Cole is certain if everyone takes the proper precautions, the students will have a good experience and will be able to complete the semester in-person.
Classes will be starting two weeks sooner than originally planned and the fall break has been canceled. Classrooms, study spaces and student lounges have been modified to enable students and faculty to remain socially distant.
Some of the courses will have online components but most will be in-person. Although the spring semester demonstrated online teaching can be effective, Cole said coming together for the fall semester was vital for the "nation's purposefully Catholic law school." Notre Dame seeks to live its Catholic mission through its actions, so being on campus will enable the students to interact with individuals who exemplify those ideals.
"I believe being on campus is much more important to us at Notre Dame than it is anywhere else because of what we try to convey along with the legal education," Cole said.
Fewer students will be in the building because the 1L class is significantly smaller at 165 students. For the past six straight years, the entering classes have all been over 200 students, with the class of 2019 setting a record at 215. The new class will fit more comfortably in the law school, which was designed to hold a 1L class of 170 to 175.
Cole is disappointed the pandemic has kept him from being able to meet with alumni, donors, faculty, students and prospective students as much as he likes. It has been a big change, but he sees the benefit.
"I'm willing to make adjustments because, at the end of the day, legal education in-person and on-campus is worth it," Cole said.
Concord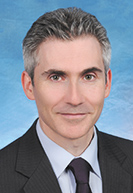 The online law school affiliated with Purdue University has long been attracting working adults, according to Pritikin, by offering the convenience of studying online for a J.D. degree and having a lower tuition of roughly $12,000.
Concord has been getting renewed interest since the coronavirus has caused many law schools to add or completely transition to online learning. Pritikin sees opportunities for legal education brought by the quick embrace of digital platforms but notes putting a class online is not as simple turning on a video recorder.
Lectures are recorded for the Concord students to download at home while the class time is reserved for interaction, Pritikin said. Deadlines keep students on track and regular evaluations allow students to know how they are doing in the class before the final exam.
Pritikin would "love (for Concord) to get ABA accreditation," but he is concerned that the public health emergency did not show online education in its best light.
Law schools should be "doing everything they can to make sure they're giving the best possible education experience regardless of how it's delivered," he said. "It can be done. The challenge is to adapt to the circumstances (to give the students) the knowledge and skills they need to be functioning lawyers."•
Please enable JavaScript to view this content.