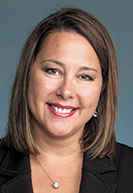 By Candace Bankovich and Neal Bowling
As most are aware, many states have recently repealed statutes criminalizing the possession or use of marijuana or, at a minimum, created an exemption for medical use. Illinois, Michigan, Colorado, California and Massachusetts are among states that have decriminalized marijuana for personal use. In addition, many states such as Ohio have declined to legalize marijuana for recreational use but have enacted laws to permit medical use of marijuana.
Indiana is not one of those states. Notwithstanding the national trend of states repealing statutes that criminalized possession of marijuana, Indiana remains steadfast in its prohibition of marijuana. While opinions obviously vary a great deal as to the wisdom of that prohibition, this continuing prohibition does, for the time being, hold at bay some of the thornier issues that can arise for employers regarding employee use of marijuana.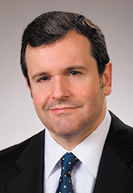 The principle concern for employers is, of course, the concern that any sort of intoxication by employees will result in harm to a third party and, thus, liability to the employer under the doctrine of respondeat superior. This principle holds that "an employer is liable for employees' tortious acts only if those acts occurred within the scope of employment." Cox v. Evansville Police Dept., 107 N.E. 3d 453, 460 (Ind. 2018). In addition, the federal Drug-Free Workplace Act of 1988 requires some federal contractors to agree to provide a drug-free workplace as a condition of receiving a contract from a federal entity. 41 U.S.C. § 8102. In light of these concerns, many employers understandably have implemented drug testing as a condition of employment, either at the beginning of employment or as a condition of continuing employment.
Marijuana raises a unique challenge for employers in that an employee may test positive even when the employee is not under the influence of marijuana and has not been for quite some time. Marijuana typically results in intoxication for a period of two to three hours. Nonetheless, metabolites of THC use, the primary psychoactive substance in marijuana, can remain present in the body at detectible amounts several days after use.
This discrepancy between the duration of intoxication on one hand and the duration of the presence of THC metabolites in the body on the other hand presents a conundrum for employers. Companies want to avoid liability as a result of an intoxicated employee; however, most employers have no desire to penalize workers for off-the-job activities that have no bearing on the worker's ability to perform his or her job safely and competently. Unfortunately, no test for THC metabolites currently exists that will permit the employer to pinpoint the time when marijuana was consumed.
In light of the current state of testing technology, employers may wish to tailor their marijuana testing policies to the specific job at issue. For workers in positions that pose little or no risk of injury to third parties, testing for marijuana use may be wholly unnecessary, at least in the absence of any indication that the employee is impaired while on the job. Conversely, some jobs necessarily entail some measure of risk to members of the general public, to the employee or to other employees. For instance, a forklift driver in a warehouse, by virtue of the position, necessarily controls equipment that could inflict serious injury if handled while the user is intoxicated. Employers wishing to protect themselves from liability may have no good option to zero-tolerance policies with mandatory testing for marijuana as well as other potentially intoxicating substances. While such a policy may seem harsh given the possibility (perhaps even the likelihood) of testing positive for THC metabolites when the employee is not intoxicated, current testing technology provides no good alternatives.
The same is true for employers who rely to a great extent on federal contracts. Though the Drug-Free Workplace Act does not mandate drug testing, it does require "making a good-faith effort to maintain a drug-free workplace" through, among other things, setting as a condition of employment that employees will abide by the employer's drug free policies. 41 U.S.C. § 8102(a)(1)(A), (D). Employers risk being debarred from federal contracting if "the number of employees of the contractor who have been convicted of violations of criminal drug statutes for violations occurring in the workplace indicates that the contractor has failed to make a good faith effort to provide a drug-free workplace… ." 41 U.S.C. § 8102(b)(1)(B). Obviously, such debarment can be devastating for employers who derive a significant portion of their revenue from government contracts.
Should Indiana opt to join the wave of states that have repealed statutes criminalizing marijuana, or that have at least carved out an exception for medical use of marijuana, employer concerns may change. For instance, some states that have created exemptions for medical marijuana have provided protections for medical marijuana users. To give one example, New York prohibits any discrimination in employment as a result of being a "certified patient" qualified to use medical marijuana. N.Y. Pub. Health § 3369. However, for the time being, those issues are not pertinent for Indiana employers. Marijuana remains wholly illegal, while the current state of testing technology means testing remains a dull tool for detecting marijuana intoxication. Nonetheless, at present, employers seeking to minimize risks arising from drug use by employees have little choice but to rely on it.•
• Candace Bankovich is a partner and Neal Bowling is senior counsel at Lewis Wagner LLP. Opinions expressed are those of the authors.
Please enable JavaScript to view this content.