Indianapolis-based Barnes & Thornburg LLP is growing its complex litigation and life sciences practices with the openings of new offices in Philadelphia and Morristown, New Jersey, marking the firm's latest expansion on the East Coast.
The New Jersey and Philadelphia offices will serve the industries that are resident in that corridor, including life sciences, health care, consumer products and financial services.
Michael Zogby will anchor both the New Jersey and Philadelphia offices as serve as the partner-in-charge. In addition, attorneys Jessica Brennan and Kaitlyn Stone will work in the New Jersey location while Chanda Miller, Molly Flynn and Rebecca Trela will work in Philadelphia.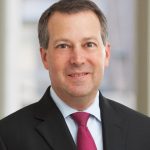 "New Jersey is recognized as the 'medicine chest of the world' for its world-renowned cluster of life sciences companies, while Philadelphia has long been one of the most attractive locations in the country for manufacturing, research and development, and international companies looking to establish operations in the states," Andrew J. Detherage, Barnes & Thornburg's managing partner-elect, said in a news release announcing the new locations. Detherage has been leading the firm's strategic expansion. "Given the importance of these markets to our life sciences and corporate clients, we're thrilled to have this new team come on board to help us establish a first-rate presence in the region."
The opening of the two offices is the latest East Coast expansion for Barnes. In June 2021, the firm opened a Boston office and, in June 2020, established a New York office, which has grown to 30 lawyers and staff. Also, in 2019, Barnes added to its life sciences practice by opening offices in Raleigh, North Carolina, Ann Arbor, Michigan, and Salt Lake City.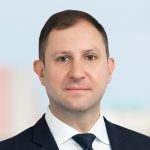 "I have known and worked alongside Barnes & Thornburg litigators for almost two decades, and have always been impressed with their track record and trial reputation, and the collegial nature of the firm," Zogby said in the news release. "We were attracted to the sophisticated nature and rapid growth of the firm's health and life sciences practice, which boasts more than 200 practitioners located in leading life sciences and biotech hubs across the country. The firm's platform is ideal for continuing to serve our clients at the highest level, and we look forward to collaborating with our new partners and colleagues."
Please enable JavaScript to view this content.