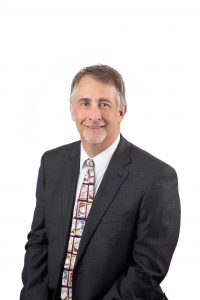 Mid-March 2020. I was enjoying a fishing trip in Florida with some old friends. COVID had been more and more of a topic before I left, but I was not concerned. I believe I even posted a snarky comment on Facebook about how I was heading off for this dangerous trip during which I would be on an airplane without a mask.
WOW. Three days into the trip and the news kept coming fast and furious about COVID and the evolving concerns about how best to combat the spread of the virus. "Flattening the curve" was the mantra of the moment. Without anyone having any real idea what we were dealing with, shutdowns/social distancing/mandated masks and other restrictions were being rolled out throughout the country. Down in Florida, the unthinkable was happening. Restaurants and bars on the beach were closing down and even the beaches were on the list for closure.
While I was merely frustrated with the unexpected early end of my vacation, back home, my partners were forced into immediate planning and organizing of proper steps to deal with serious and severe concerns arising from the shutdowns and fears about the spread of the virus.  They needed to make decisions on employee safety, keeping the office running while protecting the employees, IT issues and ensuring the financial side of our business was protected.
When you are a small firm, you become fully familiar with each person in the office, including knowing and caring about each person's family. As such, the first and most important decisions were to protect the health of our staff and their families.
To protect against the unknown, my partners sent the staff home with instructions that working remotely would be how we would operate for the foreseeable future. However, not having generally allowed remote work up to that point, concerns arose on how to properly supervise and manage the staff, recognizing that attorneys have an ethical responsibility for supervision. To do so, we attorneys were extremely cognizant of trying to promptly reply to our staff's queries and concerns on cases, knowing you would not be seeing the person later in the hall or kitchen. Calendaring and follow-ups became even more of a priority during these remote work times for all.
To maintain the firm's collegiality as much as possible, we also continued to have our firm meetings, although we were now all learning about Zoom. Lastly, we ensured throughout the process that our staff was kept up to date on discussions and decisions the partners were making, including when there might be a return to the office. On this last issue, we felt it was important to allow everyone with specific concerns to have a voice. With these actions, we hope we fostered a means of allowing our staff to feel comfortable with the approach the firm was taking to their safety.
However, as part of the concern for our staff, we also needed to continue the practice of law so everyone could continue to be paid. Because our profession is now intimately intertwined in almost every way with technology, the immediate concern was how would we operate remotely when we had only one "firm" laptop.
Clearly, as attorneys, privacy and confidentially are paramount. As we were going to need to utilize home laptops and desktops, our IT contractor became one of our most important "partners" during the remote work period. Not only did they address all our connectivity concerns as they arose from day to day, but they also ensured all the significant security concerns were addressed in a timely fashion. By continuing to have our firm meetings, we had an opportunity to address any concerns our staff might be having with regard to technology.
Of course, not everything can be handled electronically. As such, standards and instructions on when files could leave the office needed to be clarified along with ensuring proper paper filing was still being done. (Yes, we were not yet fully digital in our client files.) Lastly, and clearly very importantly, we had to work with staff to have our statements for services prepared, proofed and sent to clients. Each of these processes, with staff's input and direction, had to be modified to address this "new normal."
Finally, there were the general accounting issues of accounts payable and accounts receivable. This also clearly included payment of our employee's wages.
First, we needed to ensure all client payments were being collected and identified. Client payments via LawPay were handled easily. However, when payments were sent via U.S. Mail, whether they were a check, cash or credit card, someone had to collect them at the office and ensure they were deposited properly, whether to trust or operating accounts. Close communication and coordination by the partners with our office administrator was even more necessary than usual.
On the payable side, some bills were still coming via U.S. Mail to the office. Those had to be collected from time to time and either scanned and emailed to our office administrator or brought to her house to ensure payment would be made in a timely manner.
Throughout the shutdown, beyond the obvious safety concerns for our staff, it was not necessarily a complete alteration of the basics for running the firm. It was more of a heightened awareness of the small nuances that occur from day to day. Each of these small processes, which previously may have seemed almost to be on autopilot, needed closer inspection. Upon such inspection, decisions then needed to be made on addressing them in the absence of quick and easy in-person communications between personnel.
As small firm practitioners, each of the partners were obligated to take on various roles as we slogged forward during the remote phase of our firm, whether it was human resources, technology or accounting/finance. Fortunately, staff stepped up in a tremendous way during that trying time.
What was an unexpected bonus of this time period was the cooperation and can-do spirt that pervaded our entire firm during this "rough patch." I believe it created a stronger purpose and direction for us all, which lasts to this day.•
Carl Becker is a founding partner at Becker Bouwkamp Walker P.C. Opinions expressed are those of the author.
Please enable JavaScript to view this content.