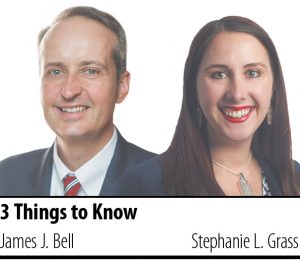 The Indiana Supreme Court recently issued a disciplinary opinion that addressed the issues of confidentiality clauses in settlement agreements, a lawyer's handling of contraband, and the tension between a lawyer's duty to report child abuse and the lawyer's duty of confidentiality. Here are three things to know from In the Matter of M.B., 2020 WL 7233632 (Ind. Dec. 9, 2020):
1. Evaluate whether your confidentiality clause should have an exception for law enforcement.
The respondent in this matter was an employment lawyer who was hired to represent a school after it learned that a teacher had engaged in a series of "inappropriate electronic sexual communications with" a minor student. Id. at *1. Part of the disciplinary allegations involved a proposed settlement agreement with a confidentiality clause that prohibited the student and her family from disclosing matters involving her relationship with the teacher "to any other person or entity" besides her attorney and therapist. Id. at *2. This agreement was never executed by the parties.
When the respondent learned that the student had an interview scheduled with the Department of Child Services and law enforcement, he emailed the student's lawyer, stating "[d]iscussions with [DCS] and/or IMPD would not be permitted under the agreement" and that his client would "reevaluate" entering the agreement "if discussions with [DCS] or IMPD do occur." Id. As a result of this, the DCS interview was canceled. Id. at *4.
These actions and the proposed confidentiality clause were viewed by the court as an effort to silence the student and her family. Id. at *3. The court held that the respondent's demand "actively sought to subvert justice." Id. Therefore, the court's majority found that the school's lawyer's "attempts to prevent Student and her family from cooperating with DCS or law enforcement amounted to incompetent representation in violation of Rule 1.1 and conduct prejudicial to the administration of justice in violation of Rule 8.4(d)." Id. at *4.
Not everyone on the court agreed with this conclusion, however. Notably, Justice Geoffrey Slaughter dissented and stated that the respondent's "approach would raise no eyebrows" and that he "should not be held incompetent for conduct not at odds with prevailing law." Id. at *11.
Based on the majority opinion, lawyers should be cautious of drafting boilerplate confidentiality provisions that could prevent clients from cooperating with law enforcement. In fact, a provision stating that it would not violate the settlement if the party responded to a subpoena, court order or a reasonable request of law enforcement may prevent disciplinary scrutiny.
Although it was not charged in this matter, practitioners should also evaluate settlement provisions in light of Rule 3.4(f) of the Indiana Rules of Professional Conduct, which states, in part, that a lawyer shall not "request a person other than a client to refrain from giving relevant information to another party." See ISBA Legal Ethics Comm. Op. 2014-1 (2014) (Non-disparagement provision in settlement agreement may violate Rule 3.4(f) if it prohibits lawyer from "privately and voluntarily providing evidence to third parties for their use in litigation, upon request.")
2. There remains a tension between a lawyer's duty to report suspected child abuse and the lawyer's duty to maintain client confidences.
The general rule under Indiana law is that any individual who becomes aware of possible child abuse is mandated to report to DCS or local law enforcement. See Ind. Code § 31-33-5-1. But what if the lawyer learns of possible child abuse through the attorney-client relationship? Does a lawyer's duty of confidentiality to clients trump the lawyer's duty to report?
The court touched on this issue by noting the opinion of the Indiana State Bar Association's Legal Ethics Committee that stated, "the lawyer's duty of confidentiality is generally paramount over the general duty to report." However, because the court was not required to do so under the facts presented in this matter, the court did not reach many other conclusions and did not further resolve the tension between an attorney's duty to report child abuse and the lawyer's ethical duty of confidentiality.
Instead, the court found that even if the respondent was mandated to report and failed to do so, "under the circumstances of this case any such criminality by Respondent lacks the requisite nexus to his professional fitness to support a Rule 8.4(b) violation. Simply put, possibly guessing incorrectly about an unsettled legal matter, upon which reasonable minds can differ and indeed have differed, does not reflect adversely on Respondent's honesty, trustworthiness, or fitness as a lawyer." Id.
3. When a lawyer is in possession of contraband, notify law enforcement.
Another issue in this case related to the respondent's possession of explicit photographs of the minor student. Based on this, the Disciplinary Commission charged the respondent with another violation of Rule 8.4(b) for possession of these materials, which it argued amounted to criminal possession of child pornography under Ind. Code § 35-42-4-4 and 18 U.S.C. § 2252(a). However, the court found no violation, despite the fact that it determined the materials at issue were child pornography. Id. at *7.
In reaching this conclusion, the court stated "[o]ur narrow conclusion that the requisite nexus between Respondent's alleged criminality and his fitness has not been proven clearly and convincingly should not be read as an endorsement of Respondent's conduct. The best course of action for all who took possession of these materials, including Respondent, would have been to promptly involve law enforcement." Id. at *8.
No lawyer entered the practice of law so he or she could expose her client to criminal liability by handing evidence over to the police. At all times, lawyers should take whatever precautionary steps are necessary to never take possession of contraband. Regardless, try as we might, lawyers often find themselves in possession of contraband. When this happens, don't go it alone. While you should not unreasonably delay your response, it is best to stop, bend a colleague's ear and think carefully through the steps you will take (which will on most, if not all, occasions end with taking the uncomfortable step of involving law enforcement.)•
• James J. Bell and Stephanie L. Grass are attorneys at Paganelli Law Group in Indianapolis. Opinions expressed are those of the authors.
Please enable JavaScript to view this content.