The year 2020 will go down in the Indiana legal history books as the time when big law came to the Hoosier state.
Dentons, the largest law firm in the world with more than 10,000 attorneys, is entering Indiana through a combination with Bingham Greenebaum Doll, and Faegre Baker Daniels is set to muscle into the ranks of the 50 biggest law firms in the country through a combination with Philadelphia-based Drinker Biddle & Reath.
Also, Taft Stettinius & Hollister expanded its Midwest reach to include Minnesota. The regional giant grew to 600 attorneys by merging with Briggs and Morgan, ranked as the fifth-largest law firm in the Twin Cities.
The arrivals are surprising not just because of their size and sudden appearance, but also because they are coming after Indiana has largely been on the sidelines as the merger market has become hotter since the Great Recession. Of the six biggest combinations announced in 2019, three involved Hoosier firms — Bingham, Faegre and Taft.
Firm leaders say the growth is driven primarily by client demands. Particularly, business clients want firms that have deep benches of legal expertise and strong technological capabilities, so legal offices have to get bigger. The firms need to have the resources and larger platform to lure and retain talent as well as clients in a rapidly changing marketplace.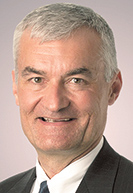 "The legal profession is becoming increasingly competitive across the country," Faegre Baker Daniels chair and managing partner Tom Froehle said, noting the competition is coming from other law firms as well as in-house legal departments and alternative legal service providers. "Firms are growing through combinations to better position themselves."
As big law settles into Indiana, other firms will feel the ripple effect.
Notably, the race for top laterals and associates will intensify, said Kristin Stark, principal at the legal consulting firm Fairfax Associates. As a result, some firms, such as shops of 100 lawyers or so, might have more difficulty recruiting and keeping attorneys because they do not have the "financial horsepower" to outrun the new competition.
Partner-level attorneys do not typically jump to a new firm for a small amount of money, and lawyers at regional firms tend to be less likely to migrate because they can feel more of an allegiance to the firm's culture and history, according to Stark. However, a lateral move becomes more attractive when the bump in pay reaches 20% or 30%. Also, partners will follow if their clients take their business to a competing firm.
Associates could see their paychecks grow, although Stark tempered expectations. The arrival of big law will not likely come with New York salaries.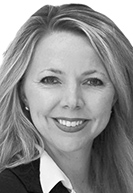 "In the markets that have seen large firms come, there has been some pressure on associate compensation, but (in Indianapolis) it will not likely be a huge pay increase," Stark said. "So associates shouldn't get their hopes up."
Haves and have-nots
Taft's combination with Briggs better positions the firm to capture clients who want a regional law office to handle their legal matters, said Taft chairman and managing partner Robert Hicks. Not every business needs 3,000 lawyers, but rather, he said, when they do contracts or local litigation, they want to have a firm they trust that is financially stable and has strong resources.
Through combinations that gave the firm a foothold in cities such as Indianapolis, Chicago and Cleveland, Taft has built a platform through mergers that enables it to meet client demands and provide benefits to its attorneys, Hicks said.
For the clients, practice groups can leverage the expertise in other offices, and the technological tools can be continually updated to satisfy their needs. For the employees, the firm can offer 16-week parental leave to men and women because it has the deep pool of personnel to handle the workload while the new parents are tending to their families.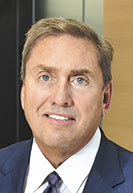 In the legal market, there are haves and have-nots, Hicks said. He is planning to keep Taft in the have group. The firm is getting aggressive in hiring laterals and has been in preliminary discussions with other firms about combining, he said.
Since the 2012 merger of Baker & Daniels with Faegre & Benson in Minneapolis, Faegre Baker Daniels has grown through lateral hires and transitioning lawyers to other locations to open new offices. The combination that will create Faegre Drinker Biddle on Feb. 1 is being fueled by clients wanting more from their law firms.
More and more clients are reducing their lists of outside counsel and looking for firms that can handle a wider swath of their legal work, Froehle said. Consequently, firms have to offer a broad array of services.
On top of this, clients continue to "want great lawyers doing good work and getting great results," Froehle said, but the attorneys are now expected to have a deeper understanding of the clients' businesses and be able to provide the best answers to solve the business' problems. Firms cannot just get bigger, he continued, they "have to be better."
Faegre was careful when it re-entered the merger market. A couple of years ago, the firm convened a task force to do a strategic analysis, Froehle said. The committee reviewed client needs, looked at the evolving market and proposed ways to bring more services. Drinker Biddle was identified at the time as a good combination partner, and serious conversations began in early 2019.
The merger will give Faegre expanded capabilities and enable it to better serve Indiana companies, Froehle said. "We believe this is a really positive thing for both firms and clients and our community."
New approaches
After a merger, Taft integrates the joining firm with a mix of autonomy and centralization, Hick said. The local offices make their own decisions about personnel and community charitable involvement, while the compensation, benefits and recruiting systems are the same across the entire firm.
Centralizing certain things such as treatment of clients ensures there is uniformity across all Taft locations. "Our brand should mean the same thing in every market," Hicks said.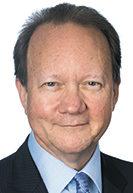 Dentons' combination with Bingham Greenebaum and Cohen & Grisby, based in Pittsburgh, is the first pillar in the construction of a national law firm that is ushering in a different approach.
"All law is local," said Joseph Andrew, Dentons global chair.
The practice of law is different in different places, Andrew explained, and local lawyers know best the statutes, rules and customs for practicing in their communities. Therefore, under Dentons' national law firm model, the local firms will retain their leadership and make decisions impacting their particular offices.
However, backing their local knowledge will be the global reach of Dentons, which has offices across the Americas, Europe, Africa, the Middle East, Asia and elsewhere. Bingham will be able to instantly connect with Dentons colleagues around the globe and no longer have to make referrals to other firms when clients have multijurisdictional litigation or legal needs overseas, Andrew said.
Rather than being the McDonald's of law firms, where everything is the same, Andrew said Dentons is the opposite. Lawyers will have local control to practice as they always have while being able to provide more services and expertise so clients do not have to look elsewhere for legal help.
The combination that will result in Dentons Bingham Greenebaum is not expected to be completed until the end of January, but the Indianapolis-based firm is already busier, Andrew said. More than 90 legal matters have been sent back and forth between the Indianapolis firm and Dentons.
Autonomy is being carried a step further in the announcement this month by Midwest-based SmithAmundsen and the Indianapolis intellectual property firm of Brannon Sowers & Cracraft. The firms have entered into a formal alliance in which each firm will keep its name, leadership and way of doing business while giving access to the other firm's attorneys and resources.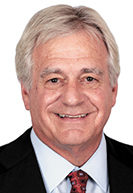 Although the relationship is not exclusive, with the firms under no obligation to refer clients to each other, Stephen Stitle, chief operating officer for SmithAmundsen, said the alliance provides a unique opportunity. SmithAmundsen and Brannon Sowers will be able to offer their respective clients more legal assistance while they take a trial run at working together before deciding whether to merge.
Stitle hopes to enter into similar alliances with a couple of other firms.
"This move presents the best of both worlds: each firm utilizing the resources of the other while retaining its own identity," he said. "It's a key step in our efforts to provide clients of both firms with broader legal services."•
Please enable JavaScript to view this content.