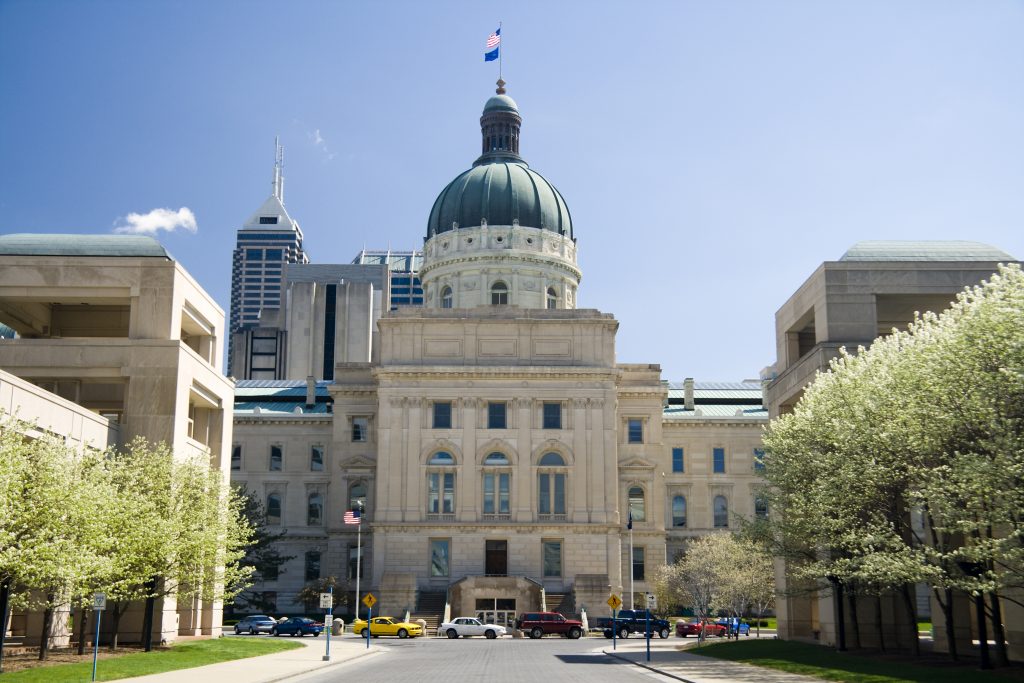 Indiana legislation aimed at preventing county prosecutors from refusing to enforce certain laws appears to be dead for this year.
Senate Bill 284, which would have established a prosecutor commission and review board with the goal of dealing with "noncompliant" prosecutors, is not expected to get a hearing in the House Ways and Means Committee, House Speaker Todd Huston, R-Fishers, told reporters Thursday.
"Like some things that happen around here, we just couldn't get the consensus," Huston said, adding that the bill's House sponsor Rep. Greg Steuerwald had asked House Ways and Means Chairman Jeff Thompson not to hold a hearing on the proposal.
"So my understanding is it's dead for the year," Huston said.
The legislation is the fourth iteration of an effort by Republican lawmakers in recent years to thwart the power of county prosecutors who pledge not to pursue certain cases.
Previous proposals would have given the Indiana Attorney General's Office jurisdiction in those cases, but bill author Sen. Aaron Freeman, R-Indianapolis, changed this year's bill to instead create a commission and review board.
"If I had my preference…I would give the ability to the Indiana attorney general," Freeman said during a February hearing on the bill. "However, it is clear to me from having served in this chamber for a while that that is not going to happen."
Freeman said he didn't have time Friday to immediately respond to questions about whether he would seek to revive the measure.
He has previously stated that the bill wasn't aimed at any particular prosecutor.
But Marion County Prosecutor Ryan Mears, a Democrat, is widely known to have rankled GOP lawmakers by deciding not to prosecute cases involving simple marijuana possession.
Mears also was one of more than 90 district attorneys and prosecutors to sign a letter promising not to enforce abortion bans. (Indiana's near-total abortion ban passed by state lawmakers in August remains on hold while the law is challenged in court.)
Mears could not immediately be reached for comment.
Indiana's abortion law established a prosecutorial oversight task force that was charged with exploring options for how to deal with prosecutors who refuse to enforce certain laws.
That committee met in the fall but issued no recommendations.
Please enable JavaScript to view this content.