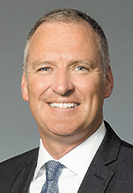 The global COVID-19 pandemic ground the world economy to a virtual halt in many sectors, including manufacturing. Many manufacturing lines slowed to a crawl or stopped completely. Travel became practically impossible, if not prohibited by various government orders. Despite that, supply contracts remain in place. What impact COVID-19 has on the legal relationships between customers and manufacturers will depend primarily on the presence — and nature — of force majeure clauses in the governing documents. This article will briefly explore some of the legal concepts that govern how courts will interpret force majeure clauses and the applicable Uniform Commercial Code ("UCC") provisions in the manufacturing context.
Force majeure clauses and COVID-19
Most manufacturing contracts between sophisticated parties will have some form of force majeure clause. Whether a party affected by the COVID-19 outbreak can successfully invoke force majeure will depend on whether the contract contains a force majeure clause, and whether the scope of the clause includes a relevant qualifying event or events that encompasses this pandemic.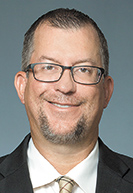 Most manufacturing contracts will fall under the provisions of the UCC. The UCC, however, does not contain a provision specifically dealing with force majeure clauses. Thus, courts will look to common law to determine whether a force majeure clause excuses performance in a UCC contract. See Linear Tech. Corp. v. Micrel, Inc., 275 F.3d 1040, 1050 (Fed. Cir. 2001).
Under the common law, the normal rules of contract interpretation will apply. The objective of a court when it interprets a contract, including a force majeure provision, is to determine the intent of the parties at the time the contract was made, by examining the language used in the contract. Specialty Foods of Indiana, Inc. v. City of S. Bend, 997 N.E.2d 23, 26 (Ind. Ct. App. 2013). Indiana has very few cases interpreting force majeure clauses, so guidance from other jurisdictions is warranted. Id. at 26-7.
Force majeure clauses are to be narrowly construed, and a contracting party will generally not be excused from performance under a force majeure clause if the clause does not specifically include the event that actually prevents that party's performance. Reade v. Stoneybrook Realty, LLC, 63 A.D.3d 433, 434, 882 N.Y.S.2d 8, 9 (2009); Kyocera Corp. v. Hemlock Semiconductor, LLC, 886 N.W.2d 445, 452 (Mich. 2015).
Ordinarily, when a force majeure clause specifically and unambiguously includes the event alleged to have prevented performance, the party should be excused from performance. See Kel Kim Corp. v. Cent. Markets, Inc., 70 N.Y.2d 900, 902–03, 519 N.E.2d 295, 296 (1987). A force majeure clause that uses the term "epidemics" or something similar should be found to cover an event such as COVID-19. See Gulf Oil Corp. v. Fed. Energy Regulatory Com., 706 F.2d 444, 448 n.8 (3rd Cir. 1983) (listing 27 possible force majeure events including "epidemics"). If a force majeure clause does not refer specifically to epidemics or the like, the party trying to be excused of performance under that theory may face an uphill battle.
If a force majeure clause does not contain "epidemic" or similar language, a party must look to other language in the contract to see if there is a separate basis to excuse performance. Although a force majeure clause may not specifically cover epidemics or pandemics, such clauses may explicitly cover consequences resulting from COVID-19, such as "government acts or orders," "travel bans," or "quarantines." If those events within a defined force majeure clause happen — which are a consequence of COVID-19 — they would potentially provide a good basis upon which to obtain excuse from performance.
Many force majeure clauses purport to excuse performance based on "acts of God." In the absence of specific language referencing epidemics, acts of government, or quarantines, a party may point to such catch-all language as a way to excuse performance because of COVID-19. "Act of God" provisions present a different set of challenges.
"Act of God" provisions generally only apply where an "act of God" itself prevents performance. See, e.g., Gear v. Gray, 10 Ind. App. 428, 37 N.E. 1059, 1061 (1894). An "act of God" is generally defined as an event originating from nature. Black's Law Dictionary, ACT OF GOD (11th ed. 2019). Several cases have concluded that illnesses are natural in origin and may fall within the definition of an "act of God." See, e.g., Weber v. Rogers, 85 N.Y.S. 232, 234 (N.Y. Sup. Ct. 1903), finding "involuntary illness" to be an "act of God" in the context of lease agreements in which a tenant was unable to vacate the property at the end of the term due to illness.
Although it is possible that COVID-19 would fit into this line of cases, to constitute a force majeure event, it must be COVID-19 — and not governmental responses to the virus — that prevents the party's contract performance. Am. Nat'l Red Cross v. Vinton Roofing Co., Inc., 629 F. Supp. 2d 5, 9 (D.D.C. 2009). Accordingly, a company whose workforce was decimated by the virus itself might be able to claim an "act of God," but a company that was forced to shut down due to an order from a state or local government may not.
Going forward, the safest step for contracting parties is to include the term "pandemic" and related terms and consequences ("inability to travel" or "stay-at-home orders" for example) in force majeure clauses. If the contract is clear and unambiguous, that is the best line of defense for a claim of excused performance.
The UCC and "commercial impracticability"
If a contract for the sale of goods does not contain a "force majeure" clause, or the clauses are knocked out by a "battle of the forms" analysis, Ind. Code § 26-1-2-615 ("UCC § 2-615") may provide a basis for excused performance. That section provides in part that: "Delay in delivery or non-delivery in whole or in part by a seller … is not a breach of [his/her] duty under a contract for sale if performance as agreed has been made impracticable by the occurrence of a contingency the non-occurrence of which was a basic assumption on which the contract was made or by compliance in good faith with any applicable foreign or domestic government regulation or order … ." UCC § 2-615(a). This concept of "commercial impracticability" relaxes the otherwise onerous common law standard of impossibility. Neil-Cooper Grain Co. v. Texas Gulf Sulphur Co., 508 F.2d 283, 293 (7th Cir. 1974).
Those assessing whether circumstances exist that would warrant excuse of performance under UCC § 2-615 should look to the commercial context in which the agreement was made and ask the following questions:
• Given the commercial circumstances in which the parties dealt, was the contingency which developed one which the parties could reasonably be thought to have foreseen as a real possibility that could affect performance?
• Was the contingency one of the variety of risks which the parties were tacitly assigning to the promiser by their failure to provide for it explicitly?
Lawrence's Anderson on the UCC 3rd Ed. § 2-615:5; See also Waldinger Corp. v. Ashbrook-Simon-Hartley, Inc., 775 F.2d 781, 786 (7th Cir. 1985). If one could reasonably answer "yes" to both of the questions noted above, then performance will not be excused. Id.
Conclusion
The starting point for evaluating whether the failure to perform a manufacturing contract is excused because of COVID-19 is the contractual language itself. For future contracts, and because courts look to the express terms in force majeure clauses, practitioners are encouraged to consider whether to add express force majeure terms such as "pandemic" and "governmental restrictions on travel and shipments" and the like. Good express force majeure provisions are the best defense when a party is unable to perform because of COVID-19.•
• Richard Blaiklock is a partner and Charles Whybrew is senior counsel at Lewis Wagner LLP in Indianapolis. Opinions expressed are those of the authors.
Please enable JavaScript to view this content.