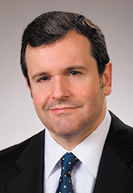 By Neal Bowling
We all know the general rule about overtime: the Fair Labor Standards Act requires employees must be paid 150 percent of their standard rate of pay, or "time and a half," for working more than 40 hours per week, but certain employees, especially executive or managerial employees, are exempt. In practice, the line between exempt and non-exempt employees is sometimes unclear, especially with respect to restaurant and retail employees who hold managerial roles where they exercise some degree of autonomy and supervision over other employees but still perform some non-exempt work.
The general framework
The Department of Labor has promulgated regulations setting forth the criteria an employee must satisfy to be deemed exempt. Simply calling an employee a "manager" or "supervisor" will not automatically make the employee exempt from overtime pay requirements. Rather, "[t]he exempt or nonexempt status of any particular employee must be determined on the basis of whether the employee's salary and duties meet the requirements of the regulations" in 29 C.F.R. § 541.2.
A threshold requirement for an employee to qualify as executive, administrative or professional is a weekly salary of $455 per week. The Obama administration attempted to raise this number to "not less than the 40th percentile of weekly earnings of full-time non-hourly workers in the lowest-wage Census Region… ." However, this effort was blocked in State of Nevada v. United States Department of Labor, 218 F.Supp.3d 520 (E.D. Tex. 2016). The Trump administration has proposed an increase to $679 per week, but this proposal has not gone into effect. See "Defining and Delimiting the Exemptions for Executive, Administrative, Professional, Outside Sales and Computer Employees," 84 Fed. Reg. 10900 (March 22, 2019). Thus, while the threshold may change, the $455 per week requirement currently governs. An employee paid less than this amount cannot be exempt as an "executive, administrative, or professional" employee.
Other 'executive' requirements
Additionally, an employee's primary duty must be the management of the enterprise or a recognized department or subdivision of the enterprise. The DOL defines "primary duty" as "the principal, main, major or most important duty that the employee performs." In determining the primary duty of an employee, factors to be considered are the relative importance of exempt duties compared to other work, the amount of time spent performing exempt work, the employee's freedom from direct supervision and, if the employee still performs non-exempt work, how the employee's salary compares to wages paid to other employees for the kind of non-exempt work the employee performs.
The DOL does not purport to comprehensively define "management" but sets forth a non-exhaustive list of activities that are within the scope of the term. For instance, "management" encompasses interviewing and selecting employees, setting rates of pay, directing the work of employees and apportioning work among employees.
Next, the employee must customarily and regularly direct the work of two or more other full-time employees or the equivalent.
Finally, the employee must have the authority to hire and fire, or at least have his or her suggestions regarding hiring, firing and promotion be given "particular weight" by the employer. Courts must look to "whether it is part of the employee's job duties to make such suggestions and recommendations; the frequency with which such suggestions and recommendations are made or requested; and the frequency with which the employee's suggestions and recommendations are relied upon." 29 C.F.R. § 541.105.
Restaurants and retail
The U.S. District Court for the Northern District of Alabama's decision in Phillips v. Tacala, LLC, 883 F.Supp.2d 1138 (N.D. Ala. 2012), illustrates how courts apply these criteria to determine whether an employee is exempt from overtime requirements. Plaintiff was employed at a Taco Bell restaurant and was eventually assigned to work with the title "assistant general manager." When she sued seeking overtime pay under the FLSA, the defendant employer moved for summary judgment on the ground that plaintiff was employed in an executive capacity and, thus, exempt from the FLSA's overtime pay requirements.
Citing the DOL's regulations, the court first noted plaintiff's title, "assistant general manager," did not resolve the question of whether she is an "executive" for purposes of exemption. Rather, the court applied the DOL's test for determining whether she was employed in an executive capacity. Plaintiff conceded she met the minimum salary requirement; customarily supervised two or more other employees; and her suggestions and recommendations with respect to hiring and firing decisions were given significant weight. Thus, the issue to be resolved was whether plaintiff's "primary duty" involved management of an enterprise, or a recognized department of an enterprise.
The court noted that while plaintiff spent the majority of her work hours on non-exempt work, that was not dispositive. "'Time alone … is not the sole test, and nothing in this section requires that exempt employees spend more than 50 percent of their time performing exempt work.'" Id. at 1153 (quoting 29 C.F.R. §§ 541.700(b)). Rather, the court determined her primary duties by looking at which duties the evidence showed to be more important. Id. at 1153-54. Because plaintiff's managerial duties seemed to take priority over her non-exempt duties, the court found that her "primary duty" involved management. Thus, plaintiff satisfied all four criteria for the executive exemption, and the court entered summary judgment for the employer.
By contrast, the plaintiff in Indergit v. Rite Aid Corp., Nos. 08 Civ. 9361(PGG), 08 Civ. 11364 (PGG), 2010 WL 1327242 (S.D.N.Y. March 31, 2010), was able to fend off summary judgment. As in Phillips, plaintiff sued for overtime pay under the FLSA, and defendant moved for summary judgment on the ground that plaintiff was exempt as an executive employee. There was no dispute that plaintiff met the $455 per week threshold; rather, the dispute was whether plaintiff's "primary duty" involved management of an enterprise.
While defendant did show that plaintiff engaged in some types of managerial duties, it failed to show that these duties were more important than his non-exempt work, which also took a significant portion of his time. The court noted that, "The critical inquiry is 'the relative importance of an employee's exempt duties as compared with other types of duties.'" The fact that plaintiff had testified at a deposition that he was "'in charge' and "the 'highest-ranked' employee at his store" was not dispositive of the question of whether his primary duties involved management. For this reason, the court denied defendant's motion for summary judgment.
Takeaways
Employers cannot assume that well-compensated employees who they call "managers" or "supervisors" will meet the requirements for the executive exemption to the FLSA's overtime requirement. Rather, employers must consider, among other factors, whether the employee's managerial responsibilities predominate over non-exempt work in time and importance; the extent to which the employee directs the work of other employees; and the extent to which an employee has input into hiring, firing and compensation decisions. Because these issues can be particularly nuanced in restaurant and retail settings, where workers frequently move between non-exempt and exempt functions, employers in these industries should be especially cautious in assuming that their employees meet the "executive" exemption and thus need not be paid overtime.•
• Neal Bowling is senior counsel at Lewis Wagner LLP in Indianapolis. Opinions expressed are those of the author.
Please enable JavaScript to view this content.