Along with reading, writing and arithmetic, Indiana youngsters will soon be receiving instruction on American democracy.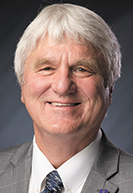 House Enrolled Act 1384, authored by Cicero Republican Anthony Cook, mandates that a civics curriculum be developed and implemented into Indiana middle schools starting with the 2023-2024 academic year. The bill rode through the Statehouse collecting only one no vote and was signed into law April 8 by Gov. Eric Holcomb.
In introducing the measure, Cook quoted Benjamin Franklin's caution that America is "a republic, if you can keep it." The representative added that key to keeping the republic healthy is teaching civics.
"Recent times and events have shaken and tested our Democratic standards and practices," Cook said. "It is our duty to work hard to keep and reinforce our Democratic principles and to train our students to understand and embrace our form of government."
HEA 1384 grew out of the 2019 Indiana Civic Health Index, which found Hoosiers lacked civic knowledge, understanding and participation. To counter this trend, the Index recommended strengthening civics in the classroom. The 2020 Indiana Civic Education Task Force, chaired by Lt. Gov. Suzanne Crouch, was assembled and issued a report in November 2020 that outlined a two-phased approach to improving civics education in Indiana schools.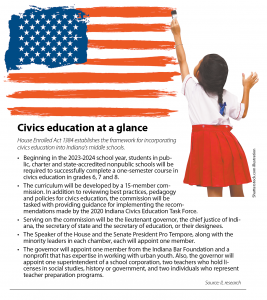 Supporters of the bill included the Indiana Bar Foundation, which enhances civics education in Indiana schools through the We the People program and Mock Trial competition.
Helen McKinney, Herron High School sophomore and granddaughter of the late Southern Indiana District Judge Larry McKinney, testified at committee hearings and asked the legislators to vote for the bill. She recounted her own experience of participating in the We the People program and starting a civics club at her school.
"The benefits of better civics education for our middle schoolers will strengthen Hoosier Democracy and civil society …," McKinney said.
Cook amended the bill in the House based on recommendations offered by the Coalition for Public Education. As part of the legislation, a commission will be established to develop the civics education curriculum. The coalition advised that two teachers who are certified in either social studies, civics or government be included on the commission.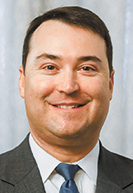 "The ICPE strongly believes that for our democracy to succeed and survive, its citizens must be well educated and engaged in public affairs and government," said attorney Joel Hand of Hand Ponist Smith & Rayl in Indianapolis, speaking on behalf of the coalition. "Sadly with the events of the past year, we feel that it's demonstrated clearly that we have failed and fallen far short of our duty to properly and fully educate our students on the foundational principles of our democratic form of government."
In the Senate Education and Career Development Committee hearing, Democratic Sens. Shelli Yoder, Bloomington, and Fady Qaddoura, Indianapolis, questioned Cook about why the bill did not place any diversity requirements on the commission and how the bill will protect the curriculum from being subjected to political influence.
Noting other states that have discarded certain topics from being taught in the schools, Qaddoura asked, "What guardrails can we have in place to ensure this never turns into political debate on that commission that eliminates the historical voices that have contributed to the shaping of our country?"
Cook replied Qaddoura's concerns applied to the teaching of history, while the bill is specific to civics.
"I see this as essentially getting into the function of government and how our government came into being in the Democratic form that it is now, and the divisions of power and how those are designed into Constitution," Cook said.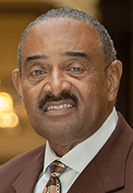 On the House floor, Rep. Vernon Smith, D-Gary, gave a moving account of his journey to loving America. He told his colleagues that as a young man he had become disillusioned when he realized contributions of African Americans were being ignored. Such was his frustration that as a city council member in Gary, he would stay silent or just mumble when the Pledge of Allegiance was recited at the beginning of meetings.
But then he got a different perspective when he began taking trips overseas.
"As I traveled, I came to understand there is no country that comes close to what America offers," Smith said. "Yes, we've got our problems. Yes, this is a racist nation. Yes, it's divided, but there is no country like America. … If we are to survive as a nation, we must teach our offspring to love this nation."•
Please enable JavaScript to view this content.