When 8-year-old Sylvia Mendez tried to register for an all-white school in California in the 1940s, she was denied admission because of her Mexican and Puerto Rican heritage.
Her parents, angered at the injustice, fought back by roping in several other Mexican families to file suit against the Westminster School District, which had argued that because Mendez's skin wasn't white, she couldn't attend the school.
Mendez, now a civil rights activist, shared her story and the lawsuit that changed her life during a Hispanic Heritage Month celebration hosted by the United States District Court for the Southern District of Indiana and the Indiana State Bar Association's Latino Affairs Committee on Oct. 11.
Instead of attending the all-white school, Mendez said she and other Latino children in Westminster were forced to attend the "Mexican school," which consisted of two wooden shacks surrounded by cattle pastures. The children were given an industrial and vocational education, Mendez said, learning trade skills that would prepare them to be maids or laborers, rather than learning academic subjects like arithmetic like other children their age.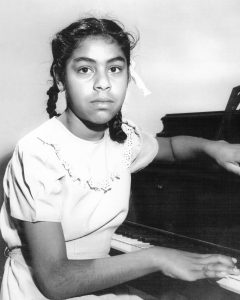 Mendez's parents fought for their children's right to be provided with an equal education, unknowingly paving the way for desegregated education in California and, ultimately, the United States. David Marcus, a Los Angeles civil rights attorney, represented the plaintiffs in Mendez v. Westminster, attacking the widely accepted notion of "separate but equal."
In 1946, Federal District Judge Paul J. McCormick ruled in favor of Mendez and the other plaintiffs, concluding segregated schools created inequality where there was none, proving to be a violation of the 14th Amendment. The case was appealed to the 9th Circuit, which affirmed in Mendez's favor.
A law was subsequently passed in California allowing all children in the state to attend school together, regardless of race, ethnicity or language. Just seven years later, Brown v. Board of Education banned segregation in schools nationwide.
As the Hispanic Heritage Month celebration's keynote speaker, Mendez said she still doesn't understand why the history of Mendez v. Westminster remains unknown by so many. After retiring from a 30-year career in nursing, she was urged by her mother to share their story with others.
Now 83, Mendez continues to keep her promise by speaking with students about the importance of equal education. Former President Barack Obama awarded the Presidential Medal of Freedom to Mendez in 2011 for her efforts in educating the public on the importance of the Mendez case and equal access to education.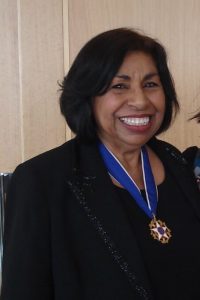 Speaking to the crowd gathered at the Indianapolis federal courthouse, Mendez said she would continue to tell the story of American history in which ordinary people were able to change the course of history.
"My sole intent is to talk to students about the importance of education, and I will continue encouraging students to stay in school because that is what they need," she said. "There's nothing preventing them from becoming whatever it is they want to be."
Please enable JavaScript to view this content.