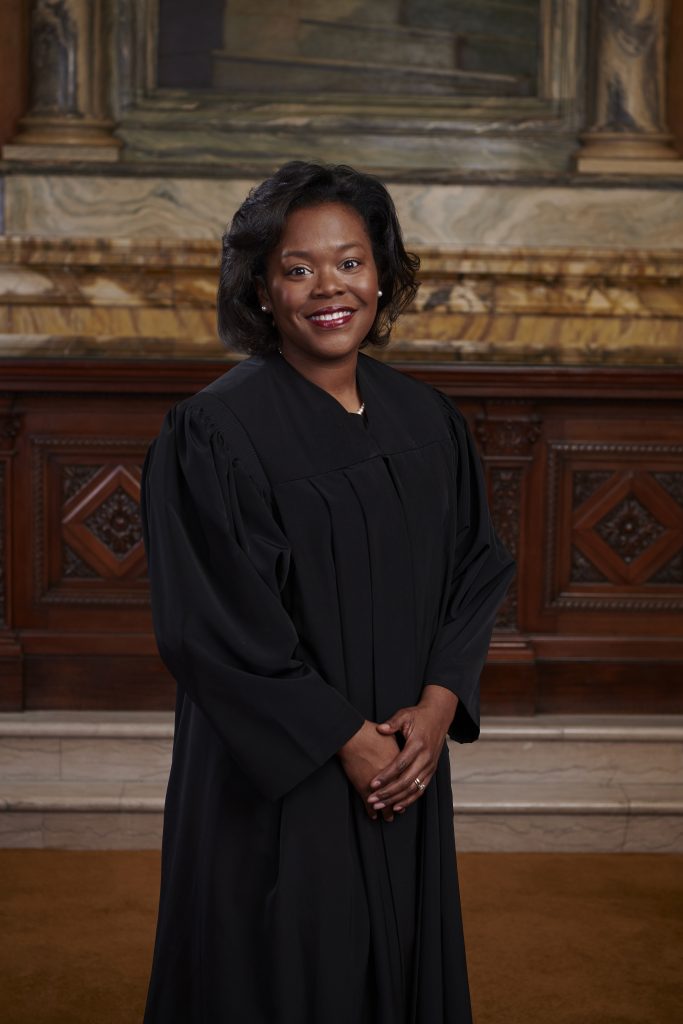 With more than 100 judicial nominees stalled, including for Indiana Southern District Court Magistrate Judge Doris Pryor to the 7th Circuit Court of Appeals, national civil rights organizations are pushing Senate Democrats to fill as many vacancies on the federal bench as possible before the end of the year.
The Leadership Conference on Civil and Human Rights sent a letter Nov. 7 urging the Senate Democratic Caucus to continue confirming "experientially and demographically diverse judicial nominees" before the 117th Congress closes. More than 200 civil rights and advocacy organizations added their names to the letter in support.
Lena Zwarensteyn, senior director of the fair court program for the Leadership Conference, acknowledged the Biden administration has been successful in getting 84 nominees confirmed to the federal courts and the Senate will be in Democratic hands during the 118th Congress. However, she said the Senate majority needs to keep moving because many of the judicial vacancies do not even have a nominee.
"The longer we delay processing the nominees who are just awaiting some final vote, the longer it will take for us to fill these other really, really important vacancies with fair-minded judges who are committed to civil rights," Zwarensteyn said.
Pryor was nominated in May to fill Judge David Hamilton's seat on the 7th Circuit Court of Appeals. Hamilton, who fills an Indiana seat on the Chicago-based appellate court, announced in December 2021 he would be taking senior status.
The Senate Judiciary Committee advanced Pryor's nomination in August on a 13-9 vote, and she has been waiting for the full Senate to vote on her confirmation ever since.
As Zwarensteyn pointed out, Indiana has more vacancies for whom no one has been nominated. The sudden death of Judge Michael Kanne in June left Indiana's other 7th Circuit seat open. Also, Judges Theresa Springmann and Jon DeGuilio of the Indiana Northern District Court along with Judge Richard Young of the Indiana Southern District Court have either taken senior status or announced their plans to take senior status.
"We don't want to waste time," Zwarensteyn said. "There are so many vacancies yet to be filled."
Pryor nomination stands out because she has received support from Indiana Republican Sens. Todd Young and Mike Braun. Such bipartisanship from members in the party opposite of the president has become increasingly rare.
Traditionally, a judicial nominee advanced unless both home state senators expressed their approval by submitting their "blue slips." However, the practice has fallen out of favor especially for circuit court nominees.
Zwarensteyn said the White House should try to reach consensus with Republican Senators on judicial nominees. However, when no agreement can be reached, the administration should still make a selection to fill a vacancy.
"Ideally where there can be some compromises," Zwarensteyn said. "But where that's not possible to happen, I don't think we want to be holding up really great nominees who would make terrific jurists."
Please enable JavaScript to view this content.