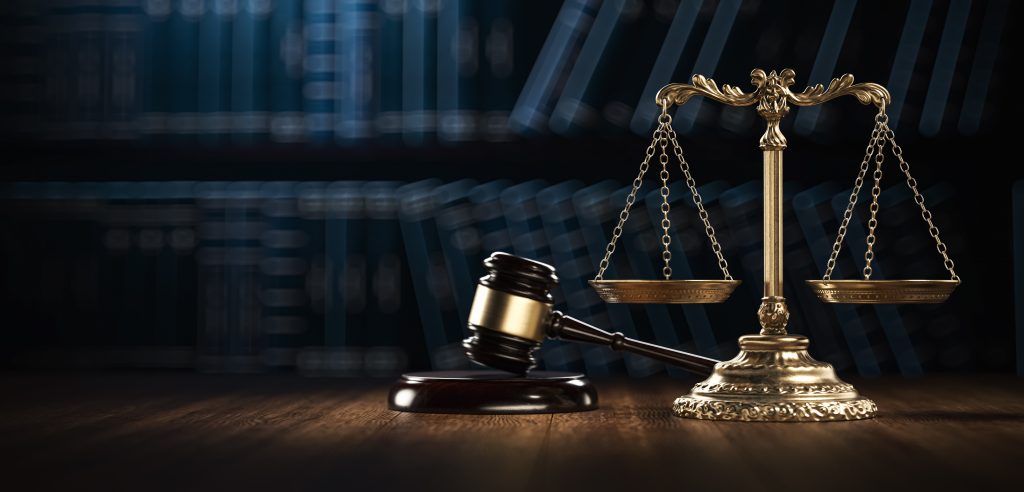 The Court of Appeals of Indiana granting rehearing Monday to a criminal recklessness case to clarify its reasoning as to why a constitutional violation was harmless error.
Keesha Johnson was convicted of Class A misdemeanor criminal recklessness and was sentenced to 40 days for firing a gun twice, damaging a neighbor's house and causing that neighbor to fall down the stairs.
Johnson claimed she thought someone was trying to break into her house, so she fired her gun toward the sky. She also claimed that as she was turning to go inside, she accidentally fired a second shot.
At her trial, Johnson requested that she be able to see the witnesses' faces so she could confront them face to face. But the witnesses wore opaque masks because the Marion County Courts required anyone involved in a jury trial to wear a mask at that time due to COVID-19.
After she was convicted and sentenced, the appellate court found that Johnson's constitutional rights were violated by the masks, but determined the error was harmless.
In seeking rehearing, Johnson argued that the appellate court applied the incorrect harmless error standard of review, and that the violation of her confrontation rights was not harmless.
The appellate court agreed that its previous opinion did not explicitly state that the violations of the Sixth Amendment to the U.S. Constitution and Article 1, Section 13 of the Indiana Constitution's confrontation rights were considered under the appropriate standard of review.
"We therefore grant her petition for rehearing to clarify our opinion and expressly apply the harmless error analyses described in Koenig and Torres," Judge Paul Mathias wrote, referencing Koenig v. State, 933 N.E.2d 1271 (Ind. 2010), and Torres v. State, 673 N.E.2d 472 (Ind. 1996).
Torres, in particular, stated that as with federal constitutional error, the proper standard of review for harmless error analyses of violations of Indiana constitutional rights is whether the error was harmless beyond a reasonable doubt.
Applying that standard, the COA again affirmed Johnson's conviction.
"The masked witnesses were subject to cross-examination in Johnson's presence and the State had a strong case against Johnson," Mathias wrote. "We therefore conclude that the federal and state constitutional errors were harmless beyond a reasonable doubt."
The case is Keesha R. Johnson v. State of Indiana, 22A-CR-427.
Please enable JavaScript to view this content.