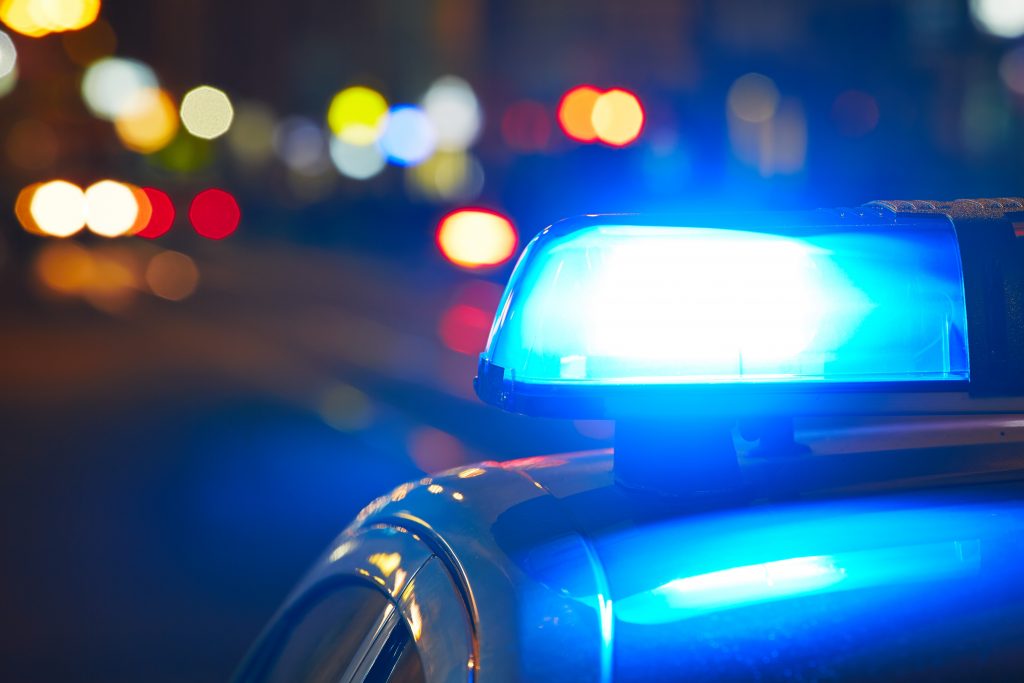 An Indianapolis Metropolitan Police Department officer who hit a Shortridge High School student in the face has lost his bid to overturn his felony conviction after the Court of Appeals of Indiana found the officer's inclusion of a false statement in his report was sufficient evidence to support the jury's guilty verdict.
IMPD officer Robert Lawson was charged after he hit a male student, A.W. Lawson had been dispatched to Shortridge following a large fight at the school and was among the officers escorting A.W. outside to be released into the custody of his aunt.
However, A.W.'s aunt began to shout and berate the officers. Then, according to court documents, A.W. walked toward Lawson, pulled up his pants and appeared to get into a fighting stance. Lawson responded by striking A.W. in the face.
In the probable cause affidavit Lawson prepared after the incident, he stated that officer Marzetta Jenkins said she saw A.W. "swing his fist at Officer Lawson a split second before Officer Lawson thew the palm strike, however [A.W.] did not make contact."
But at trial, Jenkins testified she told Lawson that it looked as if A.W. was about to swing. She did not tell him she saw the teenager throw a punch, she said.
Lawson was subsequently found guilty of perjury, a Level 6 felony; false informing, a Class B misdemeanor; and official misconduct, a Level 6 felony.
The Marion Superior Court later vacated the perjury and false informing convictions due to double jeopardy concerns. Lawson was sentenced to 365 days with 363 days suspended to probation.
Before the Court of Appeals, Lawson argued the trial court abused is discretion by denying his motions challenging the sufficiency of the evidence. He had filed two Indiana Trial Rule 50 motions for judgment on the evidence and the Marion Superior Court denied both.
The Court of Appeals affirmed in Robert Lawson v. State of Indiana, 22A-CR-448, finding the evidence was sufficient to sustain Lawson's convictions.
In a footnote, the Court of Appeals stated Lawson's conviction of official misconduct was based on his convictions of perjury and false informing. Because dismissal of his perjury and false informing convictions would remove the factual ground upon which the jury found him guilty of official misconduct, the appellate panel explained it would "address only his perjury and false informing convictions."
Lawson argued that Jenkins' statement was not material to the case to support his perjury conviction and that there was no evidence he knew her statement was false, which was needed to support the false informing conviction.
The Court of Appeals was not convinced.
Looking at the perjury charge, the appellate panel held Lawson needed Jenkins' statement to support the disorderly conduct charge filed against A.W. The panel noted Jenkins' statement that A.W. threw a punch would have been a clear indication that the juvenile "engaged in fighting or in tumultuous conduct" needed to satisfy Indiana Code § 35-45-1-3(A)(1).
Also, the appellate court found sufficient evidence for the false informing charge. The Court of Appeals rebuffed Lawson's contention that he did not know the statement from Jenkins was not true, noting the probable cause affidavit did not include any indication that he did not believe Jenkins.
"Not only did Officer Lawson witness the event firsthand, but he was also standing face to face a few feet away from A.W. seconds prior to striking him," Judge Margret Robb wrote for the court. "If A.W. had thrown a punch, it seems unlikely that Officer Lawson would not have seen it or that A.W. would not have made any contact with Officer Lawson."
Further, the Court of Appeals disagreed with Lawson's argument that the entire record does not contain sufficient evidence that he knowingly lied by including Jenkins' statement in his reports.
"Here, Officer Lawson experienced the event firsthand and was feet away from A.W. but claims Officer Jenkins stated she saw A.W. throw a punch," Robb wrote. "A reasonable juror could determine that Officer Lawson knew that a punch was not thrown and 'knowingly' included a false statement in his probable cause affidavit.
"Further, Officer Lawson's argument that he did not include a false statement 'knowingly' is essentially a request for this court to reweigh the evidence and judge his credibility, neither of which we may do in conducting our review," Robb concluded, citing Smith v. State, 660 N.E.2d, 357, 358 (Ind. Ct. App. 1996).
Separately, Lawson argued the trial court erred by refusing to give his four proposed jury instructions.
While the proposed instructions were correct statements of law and were supported by the evidence, Robb wrote, "Officer Lawson's proposed jury instructions were sufficiently covered by other instructions."
In addition to the state court criminal charges, Lawson was sued in federal court alongside Jenkins and officer Robert Carter for civil rights violations related to the Shortridge incident. Lawson was dismissed as a defendant in that case in February 2020, and final judgment in favor of Jenkins and Carter was entered in September 2021.
Indiana Lawyer editor Olivia Covington contributed to this report.
Please enable JavaScript to view this content.