Marion Superior judges Barbara Cook Crawford and Marilyn Moores will not stand for retention in the 2020 general election. A total of 13 other judges, however, have filed to be included on the November 2020 ballot.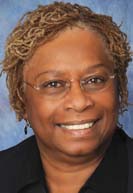 Moores, who presides over the Marion Superior Juvenile Division, and Crawford, judge of Criminal Division 1, did not file for retention with the Marion County Clerk's Office. They join Judge David Dreyer of Civil Division 10, who announced last summer his plans to step down at the end of 2020.
Documents provided by Marion County Clerk Myla Eldrige's office show that judges Cynthia J. Ayers, David J. Certo, Elizabeth Ann Christ, Angela Davis, Patrick J. Dietrick, Kurt M. Eisgruber, Shatrese M. Flowers, Christina Klineman, Gary L. Miller, Timothy W. Oakes, James B. Osborn, Marcel A. Pratt and Marc T. Rothenberg have each filed to be on the 2020 ballot.
Ayers, Certo, Dietrick, Eisgruber, Miller, Oakes and Rothenberg each identified as being affiliated with the Republican Party, while Christ, Davis, Flowers, Klineman, Osborn and Pratt are affiliated with the Democratic Party.
Marion Superior judges are now recommended for selection and retention through a merit-based selection process run by the Marion County Judicial Selection Committee, which is scheduled to meet for the second time Wednesday. The party affiliations are significant because the law requires partisan balance, with no more than half of the 36 judges of the Marion Superior Court coming from the same party.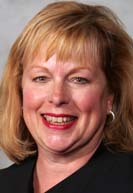 Moores is a Republican and Crawford and Dreyer are Democrats. The committee will be tasked with selecting their replacements in a manner that maintains the required partisan balance.
The committee — chaired by Indiana Supreme Court Justice Mark Massa and co-chaired by Indiana Court of Appeals Chief Judge Cale Bradford — will gather at 9 a.m. Wednesday in Room 319 of the Indiana Statehouse to review retention procedures. Committee members – 14 in total – will also schedule interview dates for incumbents and applicants for any open seats on the Marion Superior Court, according to an earlier news release from the Indiana Supreme Court.
The committee meeting is open to the public.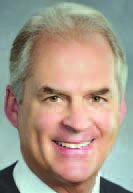 The Marion County Judicial Selection Committee first met in March 2018 and ultimately recommended retention for the 17 judges who sought it that year. Three judges — the late Thomas Carroll, Rebekah Pierson-Treacy and Michael Keele — chose to retire and were ultimately succeed by Charnette Garner, Jennifer Harrison and Mark Jones, the first Marion Superior judges to be appointed after they were nominated by the committee.
The switch to merit selection in the Indianapolis courts was met with much controversy, especially among advocates for racial and gender diversity on the bench.
When interviewing successors for Crawford, Dreyer and Moores, the committee will name three finalists for each open position. Those names — nine in all for the current vacancies — will then be forwarded to Gov. Eric Holcomb, who will make the final selections.
Indiana Lawyer has reached out to Moores and Crawford for comment on their decisions to step down.
For coverage of Wednesday's meeting of the Marion County Judicial Selection Committee, check back with theindianalawyer.com, or see the Feb. 19 edition of Indiana Lawyer.
Please enable JavaScript to view this content.