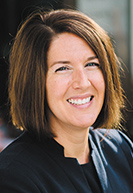 By Shawna M. VanHook
Never in our lifetimes have we endured a pandemic. These unprecedented times have spurred much policy and regulatory guidance in public health, and understandably so. COVID-19 regulations have found their way into the legal and political spheres, as well. The most recent and highly anticipated legal battle made its way to the Supreme Court, leaving the court to decide how employers should be regulated when it comes to mitigating COVID-19 risks. With the current composition of the Supreme Court, including three new justices, the court ultimately left the regulation to the employers themselves, at least temporarily.
Occupational Safety and Health Administration and procedural background
On Nov. 5, 2021, the Occupational Safety and Health Administration issued its emergency temporary standard, which mandated that all employees who work for an employer with 100 or more employees either get vaccinated against COVID-19 or take part in weekly COVID-19 testing at the employee's own expense. Under this mandate, unvaccinated employees were also required to wear masks or other face coverings throughout the workday. While the ETS provided exceptions for employees working remotely or away from others, as well as those employees working solely outside, it also obligated covered employers to comply with stringent requirements. Some of those requirements included mandating that covered employers create and implement policies for employee vaccinations, testing, face coverings (for unvaccinated employees), maintaining records of employee vaccination status and allowing employees time off for vaccinations. Notably, at least 84 million workers throughout the United States would be subject to the ETS, according to OSHA (COVID-19 Vaccination and Testing; Emergency Temporary Standard, 86 Fed. Reg. 61402, 61467 (Nov. 5, 2021)).
Failure to comply with the ETS would result in considerable penalties for both employees and employers. Employees could face dismissal from their employment, and employers could face varying financial penalties for noncompliance, depending on the nature of the violation.
The announcement of OSHA's ETS drew widespread criticism from organizations and government units across the country, prompting numerous lawsuits in the federal courts of appeal. Leading up to the Supreme Court's decision on Jan. 13, 2022, the 5th Circuit Court of Appeals issued a stay of OSHA's ETS. Pursuant to statutory authority, the cases were consolidated in the 6th Circuit Court of Appeals, and the 6th Circuit overturned the stay instituted by the 5th Circuit. See Mass. Bldg. Trades Council v. United States DOL (In re MCP No. 165), 2021 U.S. App. LEXIS 37349 at *8 (6th Cir. 2021).
The Supreme Court (re)implements the stay
The Supreme Court, after hearing argument on Jan. 7, 2022, issued its opinion, reversing the 6th Circuit's decision and ultimately staying OSHA's Nov. 5, 2021, ETS. See Nat'l Fedn. Of Indep. Bus. v. DOL, 142 S. Ct. 661 at *663 (2022). The court's 6-3 majority found that OSHA "lacked authority to impose" such a broad and far-reaching directive that affected the lives and health of so many individuals. Id. at *665. In so holding, the court reasoned that the ETS was more akin to adopting a public health initiative than it was to remedying workplace safety hazards, which is OSHA's role.
The Occupational Safety and Health Administration, acting through the secretary of labor, is authorized to implement workplace standards to ensure that employees have a safe and hazard-free work environment. Id. at *663. When implementing new workplace standards, OSHA may leverage its authority to execute an emergency temporary standard and bypass the statutorily required notice, comment and public hearing before implementation. To do so, however, OSHA must demonstrate "that employees are exposed to grave danger from exposure to substances or agents determined to be toxic or physically harmful or from new hazards" and emergency action must be taken to protect the employees from harm. 29 U.S.C. § 655(c)(1). In its history, OSHA has used its emergency temporary standard authorization only a handful of times, and arguably never so broadly as its Nov. 5, 2021, ETS. Nat'l Fedn. Of Indep. Bus., 142 S. Ct. at *663.
The court, attacking OSHA's overstep of authority, further reasoned that COVID-19 is not unique to employment and workplace settings and is therefore beyond the purview of OSHA's ability to regulate. Id. at *665. According to the court, permitting OSHA to regulate such a risk without clear direction from Congress would constitute a significant overreach of the agency's power. Critical of OSHA's failure to issue an emergency temporary standard targeted at certain industries or jobs with specific and increased risk of COVID-19 exposure, the court opined that a more pointed regulation would be permitted. Id. at *665-666. A more specific OSHA directive would in fact be regulating workplace health and safety, as OSHA is authorized to do under the statute. Id. at *666.
Put simply, the court found that an agency like OSHA, created by Congress, does not have the authority to sidestep the democratic processes and control the public health of all workers in the United States. Id.
The court garners support from three justices' concurring opinion
Justice Neil M. Gorsuch, in his concurring opinion along with Justices Clarence Thomas and Samuel A. Alito, notes that over the course of the COVID-19 pandemic (nearly two years), Congress has yet to provide any authority for a vaccine mandate, despite substantial COVID-19 legislation throughout this time period. Nat'l Fedn. Of Indep. Bus., 142 S. Ct. at *667-668. Unlike the federal government, state and local governments have much broader and more general powers to address such public health matters. Citing Alabama Assn. of Realtors v. Department of Health and Human Servs., 594 U.S. ___ (2021) (per curiam), Justice Gorsuch explains that an agency's regulation (such as OSHA's ETS here), which carries such a significant impact on mass numbers of individuals, must have clear direction and authority from Congress. Id. at *667. This is often referred to as the major questions doctrine. As Justice Gorsuch articulates, the major questions doctrine, like the nondelegation doctrine, serves as a check and balance on our democratic process, ensuring that those elected to office retain the ability to create the laws that govern the people. Id. at *668.
The Occupational Safety and Health Administration's previous reliance on its emergency temporary standard authorization centered on hazards specific to workplace environment and involved substances such as asbestos. Id. The court seems not to equate COVID-19, a respiratory virus, to an asbestos exposure. See id. Perhaps even more telling of OSHA's lack of authority here is the agency's own prior admission that it is not authorized to issue such expansive regulations that infringe on employees' health and "lives outside the workplace." Id. (citing Brief for Department of Labor, In re: AFL-CIO, No. 20-1158, pp. 3, 33 (CADC 2020)). Justice Gorsuch also explains that in the past, Congress has specifically mandated vaccines, and only seldom has that occurred. Id.
3 justices' dissent invokes sharp criticism of the court's reluctance to mitigate COVID-19 consequences in the workplace
The dissent, written by Justices Stephen G. Breyer, Sonia Sotomayor and Elena Kagan, cites to the Centers for Disease Control and Prevention statistics for COVID-19 deaths and hospitalizations, arguing that the COVID-19 virus is unequivocally a grave danger to employees in the workplace. Nat'l Fedn. of Indep. Bus., 142 S. Ct. at *670. Disapproving the court's opinion, the dissent focuses on OSHA's obligations to mitigate new hazards in the workplace, regardless of whether the risks also happen to occur outside the workplace. According to the dissent, OSHA's previous rules and regulations have routinely applied to a wide swath of workplaces, industries and employees.
The ETS allows employees exemptions for religious and medical reasons, and allows employers exemptions if employees are working remotely, outside or away from others. The burden is on the employer, however, to demonstrate that it can provide a safe work environment and therefore need not comply with the ETS. Id. at *671.
Critiquing the court's limiting OSHA's authority to regulate the COVID-19 disease outside the workplace, the dissent finds no support in the statute for such a restriction. "The statute does not require that employees are exposed to those dangers only while on the workplace clock," they write, and this should be the end of the inquiry here. Id. at *673. The court's finding that OSHA's ETS is too broad only exemplifies the magnitude of the COVID-19 pandemic and its effect on workers. Further disapproving of the court's opinion, Justices Breyer, Sotomayor and Kagan explain that the court was obligated to address the balance of equities in this case, specifically the financial cost to employers compared to the health and safety of employees and protection against the COVID-19 disease. Id. at *675.
What's next for employers?
Since the Supreme Court's Jan. 13, 2022, ruling, OSHA has withdrawn its Nov. 5, 2021, ETS, effective Jan. 26, 2022. It is important to note that while this ETS is no longer effective, OSHA continues to pursue a permanent workplace standard in response to the COVID-19 pandemic; however, the details and scope of such a permanent standard are not yet clear. The ETS would have only been in place for six months, so it is reasonable to conclude that further guidance and regulations will be implemented in the coming months. In the meantime, OSHA continues to encourage workers to get vaccinated against COVID-19.
It is also unclear whether any of the federal courts of appeal will take up this issue again. Absent any federal regulation, employers must sift through a patchwork of state and local regulations for guidance and compliance related to the COVID-19 pandemic. Employers are now left to decide whether to implement vaccine, testing and mask requirements for employees in response to the COVID-19 pandemic. Some large organizations have opted to require that employees get vaccinated against COVID-19 while others have declined to implement such a stringent policy.
Meanwhile, health care providers that receive funds from Medicare or Medicaid must require employees to get vaccinated against COVID-19. The Supreme Court in Biden v. Missouri, 142 S. Ct. 647 (2022), found that the secretary of health and human services has the authority to implement the mandate because one of the fundamental principles of the Department of Health and Human Services is to ensure patient health and safety. Even though the federal law preempts state and local laws, the vaccine mandate for employees working in the health care sector still faces scrutiny and controversy among the states.
Notwithstanding OSHA's withdrawal of the ETS, employers are still required to provide employees with a safe and hazard-free workplace pursuant to OSHA's general duty clause. See 29 U.S.C. § 654(a)(1). Employers should continue to be mindful of OSHA's advice for maintaining safe workplaces as well as the CDC's guidance for vaccination, quarantine or isolation, testing and face covering requirements.
Just as with everything else in the COVID-19 pandemic, the only known constant is that everything changes, and the employment law is no exception.•
Shawna M. VanHook is an associate in the Lafayette firm of Stuart & Branigin and is a member of DTCI. Opinions expressed are those of the author.
Please enable JavaScript to view this content.