It's no surprise that as the COVID-19 pandemic continues, more and more questions arise. Where am I allowed to go? Is my business essential? What if I don't get paid?
Already Gov. Eric Holcomb has extended and amended the statewide stay-at-home order, and experts say the peak of the pandemic in Indiana could still be ahead of us. Naturally, lawyers are being called upon to answer questions from clients who are scrambling to keep up with daily changes.
Attorneys are likewise scrambling as new restrictions and relief options are introduced. Though they don't have all the answers, legal professionals are being looked to for guidance as clients navigate their new realities.
Executive authority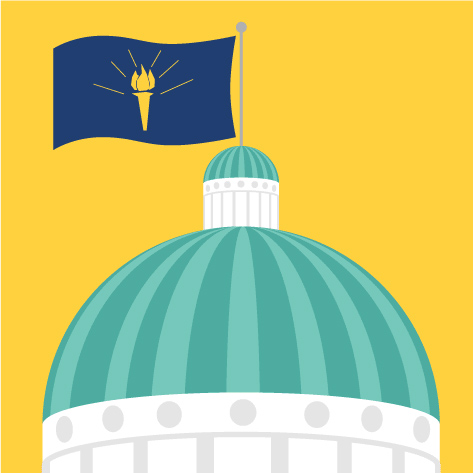 As Hoosiers face limitations on their travel and public activities, a common question has come up: Can the government really tell me not to go out? The short answer, in a public health emergency, is yes.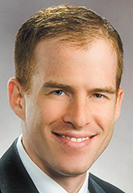 Holcomb's stay-at-home order draws on Indiana Code § 10-14-3 to support his "broad authority to take actions necessary to prepare for and respond to … an epidemic, public health emergency and any other public calamity requiring emergency action." According to Steve Unger, a local government lawyer with Bose McKinney & Evans, the restrictions now in place stem from government's ability to restrict travel.
Indeed, I.C. 10-14-3-12(d)(7) allows the governor to "(c)ontrol ingress and egress from a disaster area, the movement of persons within the area, and the occupancy of premises in the area." Similarly, I.C. 10-14-3-29.5 allows local governments to implement travel advisories restricting traffic to only emergency management personnel.
While the governor's executive orders apply broadly across the state, local travel restrictions can go further in their communities, Unger said. He pointed to I.C. 36-8-2-5, which allows a unit to "impose restrictions upon persons or animals that might cause other persons or animals to be injured or contract diseases."
But that executive authority isn't unfettered, Unger added.
On the state level, the General Assembly has statutory authority to rescind a public health emergency, he said. Likewise, a local disaster emergency can't last longer than seven days without the consent of the local governing board. In this situation, though, legislative bodies are giving their executives leverage to respond to the pandemic, he said.
Already litigation has been filed against government entities for alleged losses caused by restrictions, but Unger thinks those plaintiffs have a high bar to meet. Indiana's Home Rule Act gives broad discretion to local governments, he said, and courts tend to err on the side of municipal authority.
Constitutional questions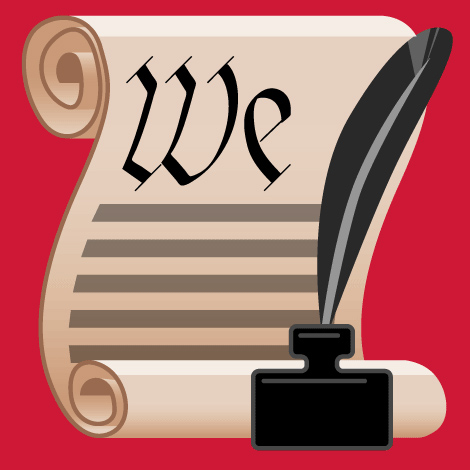 The national, statewide and local public health emergencies have restricted some basic rights. Congregations can no longer gather in their churches, large protests are complicated by social distancing, and access to abortions and other medical procedures deemed "non-essential" have been limited in some states.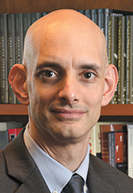 It's not unheard of for the government to limit these constitutional rights in times of crisis, said Gerard Magliocca, professor at Indiana University Robert H. McKinney School of Law.
"There are plenty examples in the past – they're just further back in the past than anyone alive can remember – where there were epidemics and things were closed down," he said. "It was very similar in terms of church services and groups getting together."
The bigger question during these situations, Magliocca said, is whether the government can accommodate citizens' rights while also protecting public health.
In the medical context, Magliocca said it makes sense to cancel elective procedures such as cosmetic surgery, which can be rescheduled. But with abortions, some procedures can be delayed for a time, but not indefinitely.
That argument applies outside of the abortion context, too. Protests, for example, can easily be delayed if the issue being protested will still be present when the public health emergency is over. But if a canceled protest is about the COVID-19 restrictions, the right likely can't be accommodated.
Even the right to vote is implicated, as the Indiana Election Commission chose to delay the state's primary to June. But what if it is delayed even longer?
"Maybe this is about how long this is going on for, rather than what is being done," Magliocca posited.
Another element to the constitutional question, the professor said, is whether there are sanctions for violating executive orders.
In Indiana, there have been reports of law enforcement stopping motorists and asking whether their travel is essential – stops that have been condemned by government officials. But if sanctions are imposed, Magliocca said the constitutional stakes would be raised.
Business impact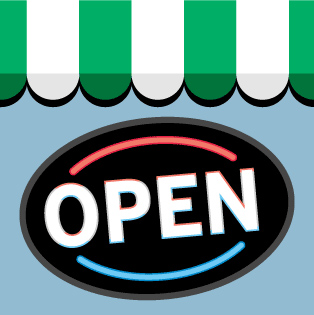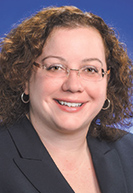 As businesses work to comply with their essential or non-essential status, Amanda Couture, of counsel with Ogletree, Deakins, Nash, Smoak & Stewart, said her employment law practice has become "all COVID all the time." She works with employers, and they've had myriad questions related to layoffs, public benefits and safety compliance.
"There's a lot of different elements in play," Couture said.
Even if a company is "essential," cuts are often still being made, Couture said. A manufacturing company, for instance, might be an essential operation, but all of its employees might not be.
In those cases, one decision business executives must make is whether to furlough employees or to terminate them to allow them to apply for unemployment benefits. A critical factor in that decision is the average worker pay, Couture said. With the public benefits that have been instituted in response to the pandemic, lower-wage workers might be less affected financially by a termination, because those benefits could match or even exceed their salary.
There are also production considerations. Couture says she's dealing with two groups of clients – those who are in a holding pattern and can return to full capacity once the public health emergency is over, and those who will need several months to rebuild. The short- or long-term impact of the pandemic makes a difference to a business's employment decisions, she said.
Within companies that have stayed in business, Couture said she's begun to see the filing of complaints with the Indiana Occupational Safety and Health Administration. Those complaints generally concern employers who have not sent sick workers home.
Couture's response is to work with clients to ensure they're in compliance with guidance from the Centers for Disease Control and Prevention. But, she added, most employers are not actively trying to defy federal guidelines.
"Most of what I've seen up to this point is the complaints are mostly coming from a place of fear," she said.
Bar response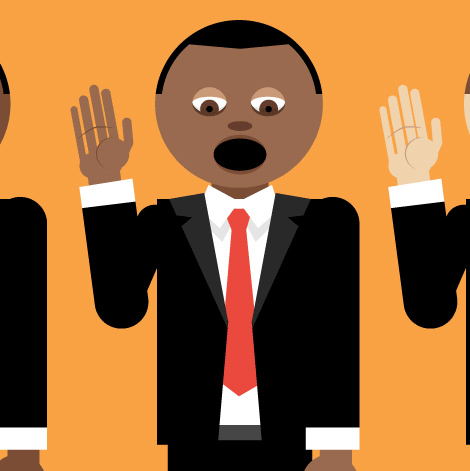 Legal professionals are among those deemed "essential," a designation that came with the help of the Indiana State Bar Association.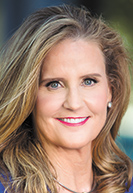 Leslie Henderzahs, the Indianapolis-area attorney currently serving as president of the ISBA, said the bar began working with state officials when it began receiving questions from members. Those questions, Henderzahs said, came from clients in at-risk populations who had concerns not only about contracting COVID-19, but also about how their day-to-day care needs would be met in light of the restrictions.
"Members were contacted by families and friends of those in caregiver situations, with loved ones who were elderly or maybe in assisted living," Henderzahs said. "… They needed help immediately from lawyers."
Bar members have also been getting questions from clients about applying for government relief under the stimulus package. Lawyers themselves can be eligible for small business relief, and the bar has been working to ensure firms are equipped to provide their "essential" services.
The ISBA has been sharing information with its members on issues such as resources available to keep their employees paid and tips for maintaining wellness despite their stress. There have also been practical tips on how to continue serving clients in light of social distancing.
Additionally, the bar has been involved in nuts-and-bolts issues.
Notarization, for example, currently poses a hurdle given social distancing requirements. Indiana's new remote notarization law was set to take effect July 1, but the ISBA was able to move the effective date to March 31. Similarly, the bar was able to relax the remote learning limits on CLE requirements.
The ISBA has also been working with the judiciary, with Henderzahs meeting with Chief Justice Loretta Rush for a question-and-answer session. It's also working with judicial groups on amending rules so that a client whose lawyer is infected by the coronavirus can still get representation.
"We have tried to look out for our members and the needs of their clients and communities," Henderzahs said.•
Please enable JavaScript to view this content.