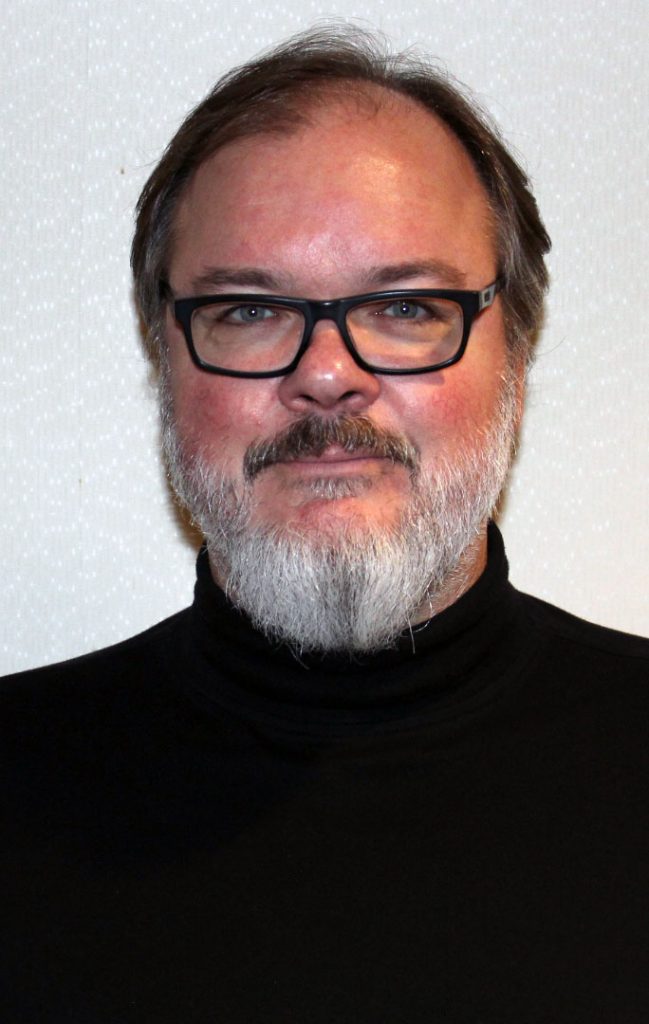 Former Bartholomew County Prosecutor William "Bill" Nash has pleaded guilty to misdemeanor counts of disorderly conduct and harassment after he was charged last year with threatening his neighbors, including telling them, "Indiana state law says I can kill you."
He will not serve any jail time.
Nash entered the guilty plea Thursday before Jennings Superior Judge Gary L. Smith, presiding as special judge in Bartholomew Superior Court 1.
Smith imposed an aggregate 360-day sentence, all suspended to probation, plus a $200 fine.
The case was prosecuted for the state by Frank Arkenberg of Ripley County.
Nash was the elected Bartholomew County prosecutor when he was charged in July 2022 with Level 6 felony counts of obstruction of justice and intimidation, as well as misdemeanor counts of intimidation, interference with the reporting of a crime and disorderly conduct, plus four misdemeanor counts of harassment.
According to a probable cause affidavit, around 4:30 p.m. on May 8, 2022, in Columbus, Scott Stuck was mowing his yard when Nash approached him "in a menacing manner" and yelled at him for having "dangerous dogs."
Testifying during Thursday's plea hearing, Stuck said he and his wife have two dogs, whom he described as "members of the family." He said before the incident with Nash, the family would spend a lot of time in their backyard, which abuts Nash's yard.
Nash's attorney, Mark Dove of North Vernon, described the dogs as having "vicious propensities."
According to the affidavit, Stuck told Nash not to come on his property, and Nash responded, "Dam (sic) dogs better be on a leash. Those are dangerous dogs and he better get a lawyer," before walking away.
Around 5:02 p.m. on the day of the incident, Stuck found a small animal collar while mowing with Nash's phone number on it.
Shortly thereafter, Stuck approached Nash, who was still outdoors, and asked why it was on his property.
After a brief back-and-forth, Nash shouted at Stuck, "You think a BB gun is dangerous! Your dogs are dangerous! A BB gun is not going to kill you! You have kids playing with the dogs! You think a BB gun can kill you! I can kill you! I will kill you and Indiana State Law says I can kill you! Dude, you came into my yard screamed at me about a shooting a BB gun! You put up a fence! Throw it and go, the last time l checked I am still the chief law enforcement officer until December 31 so go ahead and call the cops! Good luck with that!"
In the past, Nash had allegedly shot a BB gun in the direction of the Stuck's home, court documents state.
The probable cause affidavit also states that Stuck's wife video recorded everything Nash said after he claimed Indiana law would allow him to kill his neighbor.
Indiana State Police opened an investigation into the incident after a complaint was made to Columbus police. According to the court documents, the couple was "very concerned" due to Nash's "erratic behavior."
The charging information said Nash intended to harass, annoy or alarm Stuck multiple times following the incident by hanging flags in his backyard.
Speaking to Indiana Lawyer, Nash described the flags as "privacy screen." He said he collects "quirky" flags, including one featuring a pirate with the face of cartoon character Hello Kitty. He also said he hung up flags promoting his 2022 campaign for the Indiana House of Representatives.
But Arkenberg, also speaking to Indiana Lawyer, said some of the flags had "hidden meanings" intended to "dig in the needle" toward Stuck and his wife. For example, he said one flag featured a skull and crossbones.
Nash spoke little during Thursday's hearing, other than to respond with statements like, "Yes, Your Honor," when answering questions from the judge. Smith made repeated references to Nash's lengthy career — including 20 years as the elected prosecutor — throughout the proceedings.
On the stand, Stuck appeared to become emotional as he described the "sudden rage and hostile outburst" Nash had exhibited during the May 2022 incident.
He said the family now avoids going outside except for necessary home or yard maintenance, and he and his wife watch a live feed of their dogs when they are in the backyard.
Stuck also said he "never turns (his) back on the direction of Mr. Nash's house" when he is outside.
Further, Stuck said Nash has not demonstrated any remorse for his actions. Turning to face Nash, he said, "I do believe Mr. Nash has the will and means to carry out his statements."
Stuck described being present during a workplace shooting in the spring of 2016, which appeared to be a reference to the March 2016 shooting at the Cummins Technical Center in Seymour. Ward R. Edwards and the shooter, Qing Chen, both died in the incident.
Recalling hearing the gunshots that day, Stuck said he was worried Nash would likewise "act out" if he did not receive mental health treatment.
Questioned by Dove, Stuck said he spoke in an even tone when he told Nash, "Get the f— off my property." He said he did not shout, as Dove suggested.
Later, Dove said he believed Stuck's annoyance was "feigned," as was his claim that he did not shout.
Dove also said Stuck himself had behaved in a disorderly manner and could have been charged with the same offense.
Arkenberg, however, said Nash had caused the incident, claiming Nash had petted the dogs in the past and was attempting to pet one of the dogs on the day in question.
Arkenberg claimed Nash had put his hand through the fence between the yards to pet the dog, which growled, prompting his outburst.
Stuck's wife, Monica Salazar-Stuck, did not speak during the hearing, but she was admonished by the judge for shaking her head in response to Dove's questioning and statements.
Nash was Bartholomew County prosecutor from 2003-2022.
He chose not to seek reelection in 2022 in favor of challenging State Rep. Ryan Lauer in the Republican primary to represent District 59 in the Indiana House of Representatives. Lauer won both the primary and the November 2022 general election.
The case is State of Indiana v. William Nash, 03D01-2207-F6-003423.
Nash's case is at least the second time an elected prosecutor has pleaded guilty to a criminal offense in the last four years.
In April 2019, former Johnson County prosecutor Bradley Cooper pleaded guilty to felony and misdemeanor charges in connection with a March 2019 domestic violence incident. Cooper was sentenced to 540 days, all suspended to probation, and was forced to resign as prosecutor.
Cooper's law license was subsequently suspended for four years. He remains under suspension.
It remains to be seen what, if any, discipline Nash will face following his guilty plea.
He has no disciplinary history, according to the Indiana Roll of Attorneys, and neither the Indiana Supreme Court nor its Disciplinary Commission have announced any disciplinary charges against him.
Please enable JavaScript to view this content.