The newest Indiana Supreme Court justice will be announced sometime this week, the governor's office has confirmed with Indiana Lawyer.
Indiana Gov. Eric Holcomb is tasked with selecting the state's next Supreme Court justice to succeed Justice Steven David, who is set to retire from the high court this fall.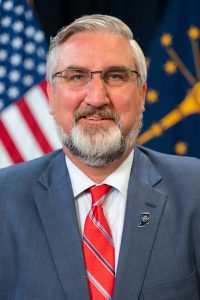 Applications were opened and interviews conducted to find David's successor earlier this year. David's replacement will be Holcomb's second Supreme Court selection, following Justice Christopher Goff in 2017.
A spokesperson for the governor's office confirmed with Indiana Lawyer on Tuesday Holcomb's selection will be officially announced before the weekend.
In April, the seven-member Indiana Judicial Nominating Commission, headed by Chief Justice Loretta Rush, selected Grant Superior Court Judge Dana J. Kenworthy, Court of Appeals of Indiana Judge Derek R. Molter and Justin P. Forkner, chief administrative officer of the Indiana Office of Judicial Administration, as the finalists for the upcoming vacancy.
Molter, Kenworthy and Forkner's names were then submitted to Holcomb for final review, who has until June 13 – or 60 days– to make his decision.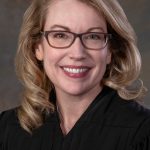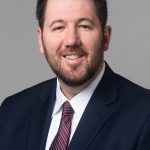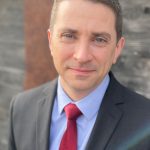 The final candidates were sifted from an initial crop of 19 applicants. The JNC interviewed all applicants on Feb. 28 and March 1 before selecting 10 finalists  to undergo a second round of public interviews in April.
Check back to theindianalawyer.com for updates on this story.
Please enable JavaScript to view this content.