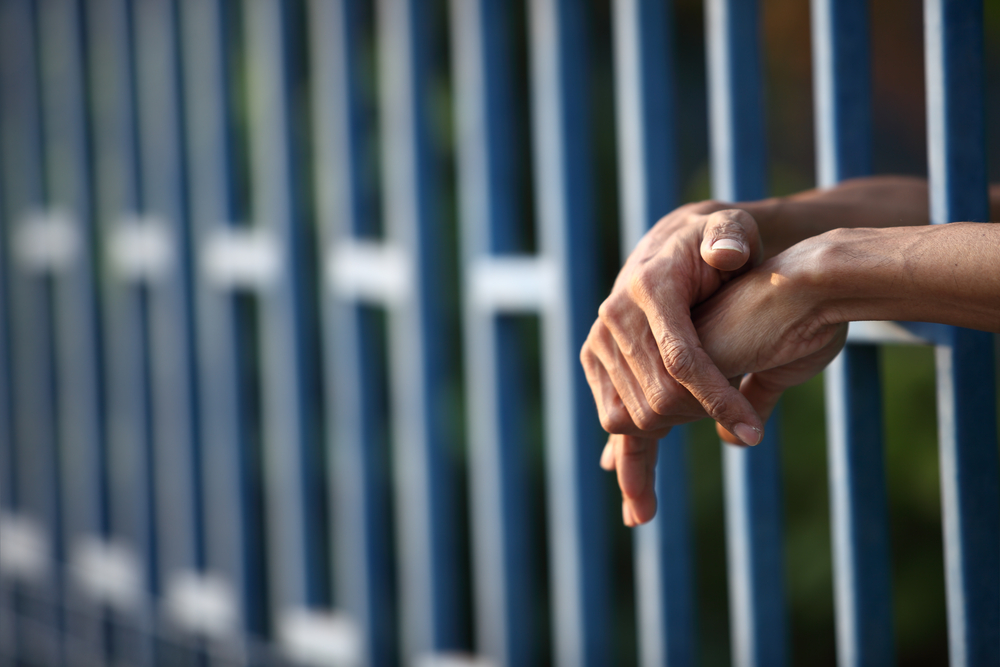 A man whose sentence was previously reduced to less than half of the original term could not convince the Court of Appeals of Indiana that the denial of his post-conviction relief petition was erroneous.
The ruling is the latest in a long list for Harry Hobbs, who has now appealed to the Court of Appeals five times.
Hobbs was found guilty in 1994 of Class A felony rape, two counts of Class A felony criminal deviate conduct and Class B felony burglary. He was sentenced to an aggregate 120 years.
Hobbs unsuccessfully challenged his convictions and sentence on direct appeal.
In 2015, Hobbs filed a motion to correct erroneous sentence, arguing his sentence violated various sections of Indiana Code. The Marion Superior Court denied that motion, and Hobbs appealed a second time, resulting in a remand with instructions to reduce his 55-year sentences to 45 years each.
However, the Court of Appeals rejected Hobbs' argument that his aggregate sentence should be reduced to 110 years because the 120-year aggregate sentence was not facially erroneous. Thus, in 2016, the trial court reduced Hobbs' 55-year sentences to 45 years but adjusted other portions of the sentence to maintain the 120-year aggregate.
Hobbs then appealed for the third time, arguing that his sentence must be reduced because his offenses constituted a single episode of criminal conduct.
The Court of Appeals again affirmed Hobbs' sentence in 2017.
Hobbs' next move was a petition for post-conviction relief based on ineffective assistance of counsel. The post-conviction court remanded the case to the trial court for resentencing.
The trial court resentenced Hobbs to an aggregate 45-year term and ordered his sentence to run consecutive to his sentences in two other causes.
Hobbs then filed his fourth appeal, arguing that the trial court lacked authority to order his sentences to run consecutively and that doing so violated constitutional prohibitions against ex post facto laws.
The Court of Appeals disagreed, affirming his new sentence.
Hobbs then filed another petition for post-conviction relief, which is at issue in the instant appeal.
The post-conviction court denied relief following a March 2022 evidentiary hearing, finding no merit to his challenge to consecutive sentencing nor to his claim of ineffective assistance of counsel. It also found it had no authority to review an Appellate Rule 7(B) claim.
In his fifth appeal, Hobbs argued the post-conviction court erred in denying his petition. The Court of Appeals disagreed.
Specifically, Hobbs argued the trial court erred by denying his claims of ineffective assistance of trial and appellate counsel based on their failure to cite Sizemore v. State, 531 N.E.2d 201 (Ind. 1988), which Hobbs said would have precluded consecutive sentencing.
The Court of Appeals acknowledged that Hobbs' counsel did not cite Sizemore but said that didn't constitute deficient performance.
In concluding the court's resentencing of Hobbs didn't conflict with Sizemore, the Court of Appeals said the fact that Hobbs had fully served his sentences for the other causes ensured the court couldn't alter those sentences.
"Rather, the court resentenced Hobbs in 2019, utilizing the sentencing framework applicable as of Hobbs's original July 12, 1994 sentencing hearing as instructed," the opinion says.
Hobbs also argued the court erred by denying his claims of ineffective assistance of counsel based on the failure to cite Richards v. State, 681 N.E.2d 208 (Ind. 1997), which Hobbs maintained would have changed the outcome of his sentence.
The Court of Appeals disagreed again, ruling Richards doesn't mandate a different result because it didn't concern concurrent sentencing, which was used to impose his aggregate 45-year sentence.
Next, Hobbs argued his appellate counsel was ineffective for not raising a challenge under Blakely v. Washington, 542 U.S. 296 (2004). The COA, however, found no fundamental error.
The appellate court cited Spurlock v. State, 106 N.E.3d 1046 (Ind. Ct. App. 2018), in determining Hobbs was entitled the protections of Blakely at his resentencing. However, it also ruled that because Hobbs' counsel failed to object during resentencing, the Blakely issue was waived.
"Given that the court specifically stated that it would consider its prior sentencing statements, which detailed Hobbs's lengthy and varied criminal history, Hobbs cannot seriously contend that the 2019 court relied only upon victim impact in making its resentencing determination," the opinion says.
Finally, Hobbs argued that pursuant to State v. Stidham, 157 N.E.3d 1185 (Ind. 2020), his 2019 resentencing should be reconsidered under Appellate Rule 7(B). He faulted the post-conviction court for not permitting him to introduce extensive evidence of his rehabilitation.
The COA, however, noted the defendant's juvenile status in Stidham was key to the decision, while Hobbs wasn't a juvenile when he committed his felonies.
While the appellate standard for reviewing sentences eased between the time Hobbs was first sentenced and the time he was most recently resentenced, the Court of Appeals cited the fact that Hobbs' sentence has already been reduced from 120 years to 45 years.
"Moreover, although we commend Hobbs's efforts to rehabilitate himself and hope his hard work will serve him well, his situation simply does not present the same extraordinary circumstances that our supreme court found that justified its revision of Stidham's prior sentence," the opinion says. "Hobbs has not overcome the 'rigorous standard of review' for evaluating post-conviction determinations."
Judge Terry Crone wrote the opinion. Judges Melissa May and Leanna Weissmann concurred.
The case is Harry C. Hobbs v. State of Indiana, 22A-PC-1885.
Please enable JavaScript to view this content.