Following the civil protests that erupted last summer, American businesses pledged to do better.
Companies and organizations issued statements and made commitments in support of addressing the inequities in their workplaces and their communities. Major corporations such as McDonalds, Apple, Amazon, General Motors and others added their voices to the calls for racial justice. Within Indiana, Eli Lilly and Co., Cummins and THOR Industries were among many that joined the push for change.

Now, as the one-year anniversary approaches, Zandria Conyers gives a small chuckle when asked if the corporate world is living up to its commitment.
She said she believed that companies see they have civic responsibility to be an example of diversity and inclusion. However, she noted businesses should have been working for social betterment long before the murder of George Floyd by a Minneapolis police officer sent people across the country into the streets.
"I think what we have to see is whether the impact will be lasting and sustainable," the NCAA deputy general counsel and managing director of legal affairs said. "You have a lot of companies that are looking to engage in meaningful ways, but the question is, 'Is it just for right now or is it something we'll all still be invested in five years, 10 years, 20 years from now?'"
---
Advice to businesses trying to create more diverse workplaces:
"Mean the things you say. Mean the things that you tell us you're going to do and mean the values that you tell us you have. I think if you mean it, then it will show up in everything that you do from there on."
Zandria Conyers, NCAA deputy general counsel and managing director of legal affairs
---
In-house legal departments, at least, may be preparing for a long-term commitment. A 2021 survey by the Association of Corporate Counsel found 72.7% of chief legal officers are expecting the attention to diversity and inclusion issues will continue to increase in the coming years.
A key driver of the effort to bring about social reform will likely be company attorneys.
Legal departments can help keep the focus on equity issues because the lawyers tend to have a prominent place within the corporation's structure. In-house attorneys often interact with employees in every segment of the company while the CLO and general counsel have the ear of the other executives and board members.
Through their legal training, corporate lawyers have the skills to hold the company accountable and measure the progress toward achieving stated goals. In addition, as their employers seek to create a more inclusive environment, the attorneys can draw upon the lessons and experiences garnered from the legal industry's long effort to bring more women, people of color and LGBTQ members into its profession.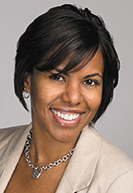 Jennifer Chen, director of the Association of Corporate Counsel Foundation, pointed to the intangible effect the legal department can also have. The in-house lawyers and, in particular, the CLOs, can help set the tone and openness of the dialogue surrounding the issues of diversity, equity and inclusion.
And, she continued, having the CLOs be vocal proponents advancing change can result in tangible benefits for the entire company.
"It's the right thing to do but it's also an opportunity to maintain a great talent force," Chen said. "If you are not focused on building a diverse workforce, you definitely stand to lose out on incredible talent to help your organization move forward."
Opportunity and accountability
The 2020 demographic survey of the Lumina Foundation in Indianapolis shows the board skews older and white while the staff includes a broader range of ages and races. Yet Thomas Major Jr., associate general counsel, said board members and staff personnel are all "singing off the same sheet of music" because they all have a shared commitment to improving diversity and inclusion.
"We have actually been on our equity journey for several years now and because of that intentionality and focus that we have, we understand this is not something we are doing but this is who we are," Major said.
Related to that journey, he believes his more expansive duties as an in-house attorney are a direct result of the foundation's commitment to equity and work in helping people of color overcome barriers to education. Traditionally, he said, in-house counsel are pigeonholed into being the compliance folks, but the leadership at Lumina wants them to serve a strategic business function.
For Major, that means using his legal training to anticipate the impact the foundation's decisions will have and to highlight options for worthwhile change. He said legal departments can press the accelerator in the drive for equity in their organizations by pointing out the opportunities rather than just the challenges and risks.
"I think we have an opportunity, and I would say an obligation, to make sure we are not just the voice of caution but the voice of opportunity, because there are risks associated with not taking action as well," Major said.
---
Advice to businesses trying to create more diverse workplaces:
"I think there really has to be a commitment to self-awareness and intentionality. This is about saying, 'This is not something we're doing, this is who we are.'"
Thomas Major Jr., associate general counsel at Lumina Foundation
---
At the NCAA, Conyers said the deep commitment to diversity and inclusion is reflected in its requirements for outside counsel. Lawyers of every race, gender and sexual orientation must be part of the external legal teams and they must be given substantive work to do.
Corporate counsel can also take a similar approach to their own companies.
Along with providing advice and guidance, Conyers said legal departments should be reminding employers and colleagues of their commitments to improve their workplaces and communities. In-house lawyers rely on their "very high sense of integrity and corporate morality" and use their "knack for making people uncomfortable" to ask the difficult questions and point out when initiatives are not being followed.
"In doing that, I think it keeps us honest," Conyers said. "What I'm talking about, at the end of the day, is keeping us honest and holding us accountable to the things we say are important and what our values are."
No quick fix
The business sector's pledges and advocacy for diversity and inclusion came amid the COVID-19 pandemic, which had forced many workers to abandon their offices and work from home.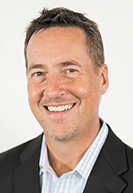 Not being together in the same workplace is hampering the ability of companies implement initiatives designed to address inequities, said Scott Enright, executive vice president, secretary and general counsel at Emmis Communications Corp. At present, he believes, many business leaders and corporations are taking a look in the mirror and evaluating their unconscious biases as well as having conversations with people from historically underrepresented groups.
The introspection is important, Enright said, but because of restrictions to protect public health, the impact has been limited. However, the self-evaluation will "pay dividends," he said, as the coronavirus comes under control and workers return to their offices.
Echoing Conyers, Enright noted in-house attorneys will have a vital role in helping their companies maintain social justice commitments. All employees may take a course on implicit bias, but lawyers can help keep that training in the forefront, especially for those making hiring decisions.
Also, the lawyers know from what they have seen in their profession that creating a pool of diverse workers likely will require a more comprehensive effort. The legal industry has worked to build a pipeline that includes introducing the profession to young students, then nurturing future lawyers through educational programs and mentorships.
---
Advice to businesses trying to create more diverse workplaces:
"I think it is in the hiring and promoting of people. Make sure that you have a diverse pool of people and you are cognizant of your own biases."
Scott Enright, Emmis Communications Corp., executive vice president, secretary and general counsel
---
"Unfortunately, it's not a quick fix," Enright said. But he pointed out that sustained effort can make a difference as shown by the legal profession, which now has more people of color, women and LGBTQ members that it had 20 years ago.
"If the organization believes it's important," Enright said, "then over time you will see change."
Major concurred. He noted companies and their in-house lawyers will have to work daily to fulfill the commitments made in the summer of 2020.
"It's a process that has milestones and goals that we measure," he said, "but I don't think there's such a thing as really being truly finished."•
Please enable JavaScript to view this content.