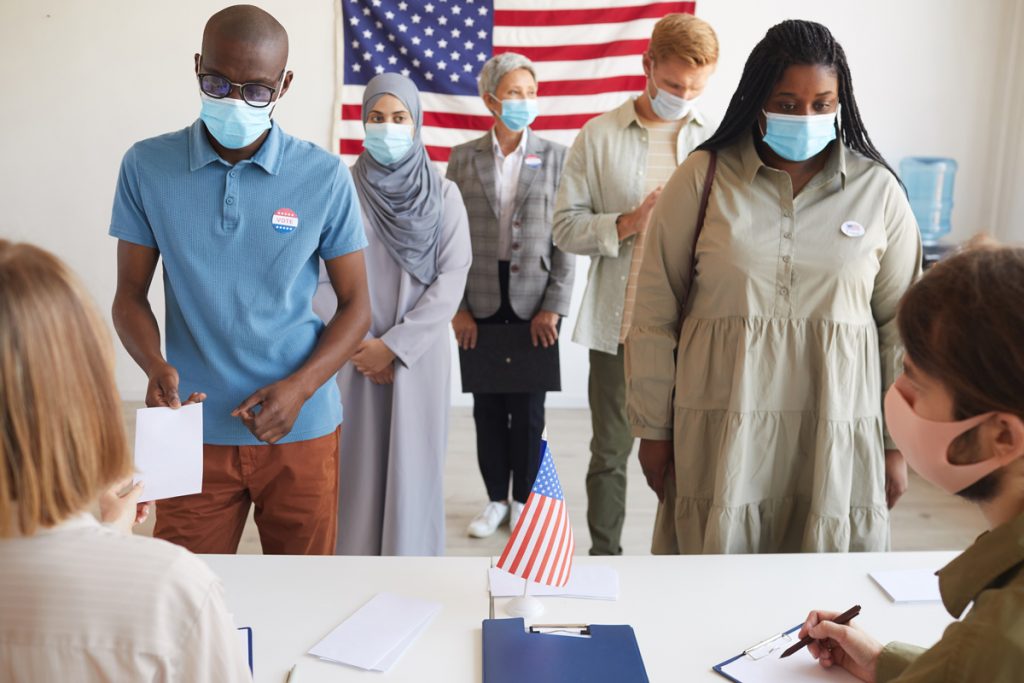 Every election, attorney Steve Sersic leaves the red and blue attire hanging in his closet — not wanting to wear even a hint of partisan colors — and usually opts for black pants and a white shirt.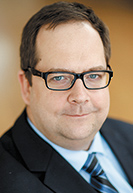 He awakes early and is ready by 6 a.m. to pretty much spend the day in his car, driving to polling sites across Lake County to help with whatever crisis arises. Everything from malfunctioning voting machines to campaign workers handing out materials too close to the doors of the polling places has all fallen on his plate to fix during his 10 years volunteering as a deputy election commissioner.
The work requires Sersic, of Smith Sersic in Munster, to burn a lot of gasoline, grab meals of fast food and keep answering calls for help until the polls close and the last voter in line casts a ballot. Although the day sounds unglamorous and exhausting, he always has his black pants and white shirt ready for the next election.
"It doesn't get any better for attorneys than helping with this most basic right of democracy," Sersic said.
Counties need poll workers and other election workers every primary and general election, but the COVID-19 pandemic has created a special urgency.
The individuals who devote their time year after year to helping others cast ballots tend to be senior citizens, and this election they may be hesitant to work because of the heightened risk the virus poses to their age group. In a year when voter turnout is expected to increase dramatically, the potential shortage of poll workers is fueling fears that counties will not be able to open as many voting sites and voters will have to endure long waits, possibly discouraging some from participating at all.
The Indiana Secretary of State reports that 30,000 poll workers are needed run 5,000 precincts across the state on Election Day. So, during Gov. Eric Holcomb's weekly COVID-19 press conference in late August, Indiana Secretary of State Connie Lawson made a public call for help.
"It takes an army of volunteers to run an election and we need you to sign up to be a poll worker or count absentee ballots," Lawson said. "Our Democracy depends on Hoosiers like you taking the initiative to play an active role."
The Indiana Supreme Court has joined the recruitment effort. Lawyers who serve as poll workers Nov. 3 will be able to claim up to one hour of continuing legal education credit for going through the training and report the time worked as pro bono hours.
Attorneys are considered a natural fit for Election Day duties. As Sersic noted, lawyers know how to interpret the rules, explain things to people and resolve disputes, which are exactly the skills needed as citizens go to the polls.
"We take for granted that people really work hard to make sure we all have this franchise," Sersic said of voting. "It doesn't just show up on Election Day. Without people (working at the polls), we couldn't do it."
Help wanted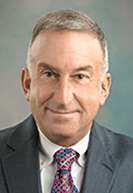 The initiative from the Supreme Court was proposed by Steven Shine, partner at Shine & Hardin in Fort Wayne and chair of the Allen County Republican Party. He borrowed the idea from the Ohio Supreme Court, which issued an order in August allowing lawyers in the Buckeye State to receive up to four hours of CLE credit for serving as a precinct election official on Election Day.
Shine, echoing many, sees lawyers as having the knowledge and background to understand the procedure and routine of the election process and to make on-the-spot decisions that are sometimes required at a polling site. By training, he said, lawyers are well-prepared to fulfill this civic duty, and by giving them the incentives of CLE and pro bono credit, he believes they will be enticed to sign up.
"I think this will immediately increase the number of people wanting to participate," Shine said.
Barbara Tully, president of Indiana Vote by Mail, is hoping lawyers and other professionals will turn out to help. "It doesn't hurt to have an attorney at the polls," she said.
The nonprofit has been undertaking a grassroots effort this year to get more employees from the business community, the legal profession and other sectors of the workforce to take a larger role on Election Day. From her experience serving at the polls for several years, Tully has noticed that as a 59-year-old, she is among the younger workers. And she worries that without enough people to help on Election Day, voters will become disenfranchised and unable to cast a ballot.
Law firms around the country have been recognizing the concerns over voting this November and are making Election Day a paid holiday for employees this year.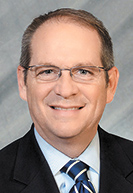 Ice Miller, based in Indianapolis with offices in major metropolitan cities including Chicago and New York, is giving a paid day off to its attorneys, paralegals, administrative assistants and other staff who work the polls on Nov. 3. To qualify, employees must do a job to help the county administer the election, such as getting voters signed in at the polling site or counting absentee ballots. They cannot take part in a partisan activity such as stumping for a candidate.
The idea came from the firm's racial justice task force that was put together after the death of George Floyd, according to partner Kip Tew, who also is a longtime Democratic Party activist. Task force members saw this as a way to encourage people to volunteer and make sure that access to voting was not impinged during the continued coronavirus outbreak.
"I strongly encourage other law firms in the city and surrounding areas to allow their employees to work Election Day," Tew said, pointing out the legal profession is dedicated to upholding the rule of law. "We're all invested in the rule of law and the only way to ensure the rule of law is to be a participant in the political election process."
Personal protection and education
Like Sersic, Tully has worked 14 hours and more on Election Day. She works as an inspector at the polls with duties that include setting up the machines, handling problems with voters' registrations and keeping everyone's spirits up.
"It's tiring but it makes me feel good," Tully said. "It makes me feel like I'm doing the right thing for democracy."
Poll workers do receive training in their counties prior to the election. Also, for the 2020 general election, the state will be supplying masks, gloves, hand sanitizer and sneeze guards, according to Lawson. Additionally, Tew said, Ice Miller is providing its employees with masks, face shields and bottles of hand sanitizer.
Anyone interested in learning more about being a poll worker should visit the Secretary of State's website at www.workthepolls.in.gov.
For attorneys who volunteer this election, Tew said, the training will give them an education in the nuances of state election law, and the work, while demanding, will be rewarding.
"I think it's not a lot to ask to help make sure our democracy works," he said.•
Please enable JavaScript to view this content.