Calling the American Civil Liberties Union "leftist" and the lawsuit challenging a ban on transgender girls in girls' sports "nonsensical wokesim," Indiana Attorney General Todd Rokita has filed a brief supporting the new measure restricting K-12 transgender athletes from participating in their gender-identifying sport.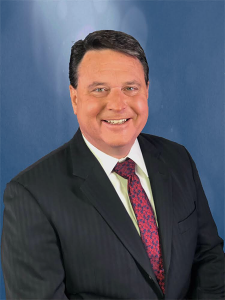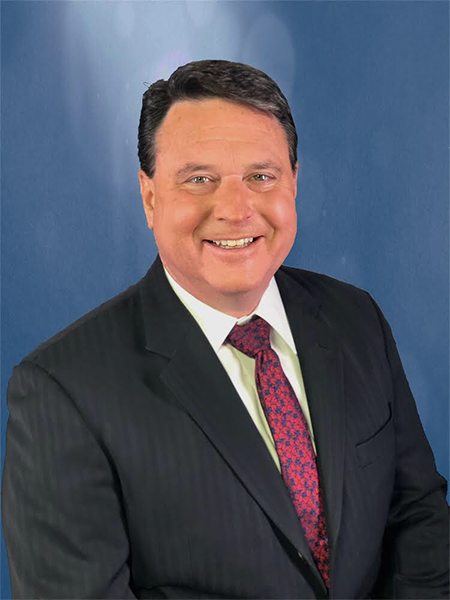 Rokita's 38-page brief in A.M., by her mother and next friend, E.M. v. Indianapolis Public Schools; Superintendent, Indianapolis Public Schools, in her official capacity, 1:22-cv-1075, argues House Enrolled Act 1041 enhances the safeguards of Title IX and the equal protection clause for female athletes.
The lawsuit challenging HEA 1041 was filed by the ACLU of Indiana last month on behalf of a 10-year-old transgender student in Indianapolis after the Indiana Republican supermajority Legislature overrode Gov. Eric Holcomb's veto of the bill authored by Rep. Michelle Davis, R-Whiteland. The organization is seeking an injunction that would prevent HEA 1041 from taking effect and that would allow A.M. to participate in girls' sports at school.
Defending his veto, Holcomb said the Indiana High School Athletic Association already has a system in place to address the topic, so he didn't see a need for "state government intervention." The IHSAA told Indiana Lawyer in February that there have been just two transgender waivers submitted since 2017.
Rokita has fervently defended the legislation since it was first presented in the Indiana House, even sending a representative from his office to voice support for the bill during testimony.
In his brief filed Friday, Rokita argues that the language in Title IX and the equal protection clause support HEA 1041 and that the ACLU's motion for preliminary injunction should be denied.
"By 'sex,' Title IX means biological sex, not gender identity, which A.M.'s own expert explains, is a subjective sense of self," the brief states. "Title IX does not prohibit schools from separating athletes based on biological sex to preserve equal opportunities for both sexes, even if that is contrary to some students' perceptions of their identity … Rewriting 'sex' in Title IX to mean 'gender identity' would put Title IX at war with itself and ultimately place schools in an untenable position.
"HEA 1041 does not violate the Equal Protection Clause either," the brief continues. "As even A.M.'s expert admits, gender identity and transgender status are neither obvious nor immutable characteristics. Transgender people are not part of a suspect or quasi-suspect class triggering heightened scrutiny.
"… HEA 1041 is wholly consistent with both. It promotes important state interests — ensuring fairness in sports, protecting female athletes from injury, and preserving the integrity of athletics. … Any demonstrated injury in this case is limited to A.M., who may have to pursue social transition through other activities while the case is being litigated. Conversely, enjoining enforcement of HEA 1041 would contravene the public interest in enforcement of enacted laws and permit biological males with physiological advances to play girls' sports, potentially putting the equal opportunities and physical safety of biological girls at risk."
The AG's brief also challenges the argument that the U.S. Supreme Court ruling in Bostock v. Clayton County, 140 S. Ct. 1731 (2020), supports A.M.'s position.
"As the Sixth Circuit recently observed, 'Title VII differs from Title IX in important respects'; 'it does not follow that principles announced in the Title VII context automatically apply in the Title IX context,'" the brief states, citing Meriwether v. Hartop, 992 F.3d 492, 510 n.4 (6th Cir. 2021).
"Critical differences between Title VII and Title IX command respect," the brief continues. "Title VII makes it 'unlawful . . . for an employer . . . to fail or refuse to hire or to discharge any individual, or otherwise to discriminate against any individual with respect to his compensation, terms, conditions, or privileges of employment, because of such individual's race, color, religion, sex, or national origin.' As Bostock explained, that statutory language imposes a 'but for' standard in employment cases. It does not merely provide that 'there should be no 'sex discrimination,'' which might imply 'a focus on differential treatment between the two sexes as groups.'"
Further, the brief argues that allowing transgender girls to compete in girls' sports puts other students at risk due to physical differences between males and females. It also criticizes the IHSAA's policies regarding trans athletes.
"It's called Hoosier common sense," Rokita said in a news release. "Biological males have certain physiological advantages that make it unfair to allow them to compete for spots on girls' sports teams. The law passed by the Indiana General Assembly simply acknowledges that science and protects the integrity of girls' sports in K-12 schools."
The issue of competitive fairness regarding transgender athletes became a national topic after Lia Thomas, a trans swimmer at University of Pennsylvania, won an NCAA Division I title this past spring.
As of May 19, a total of 19 states had passed laws similar to HEA 1041, The Associated Press reported. Idaho was the first state to pass such a measure in 2020.
Lawsuits challenging  transgender athlete bans are going through the courts on both sides of the issue. In Connecticut, an appeal is currently underway after a federal judge dismissed a case seeking to ban transgender girls from participating in girls' sports, according to the Connecticut Post.
HEA 1041 is set to go into effect on July 1.
Please enable JavaScript to view this content.