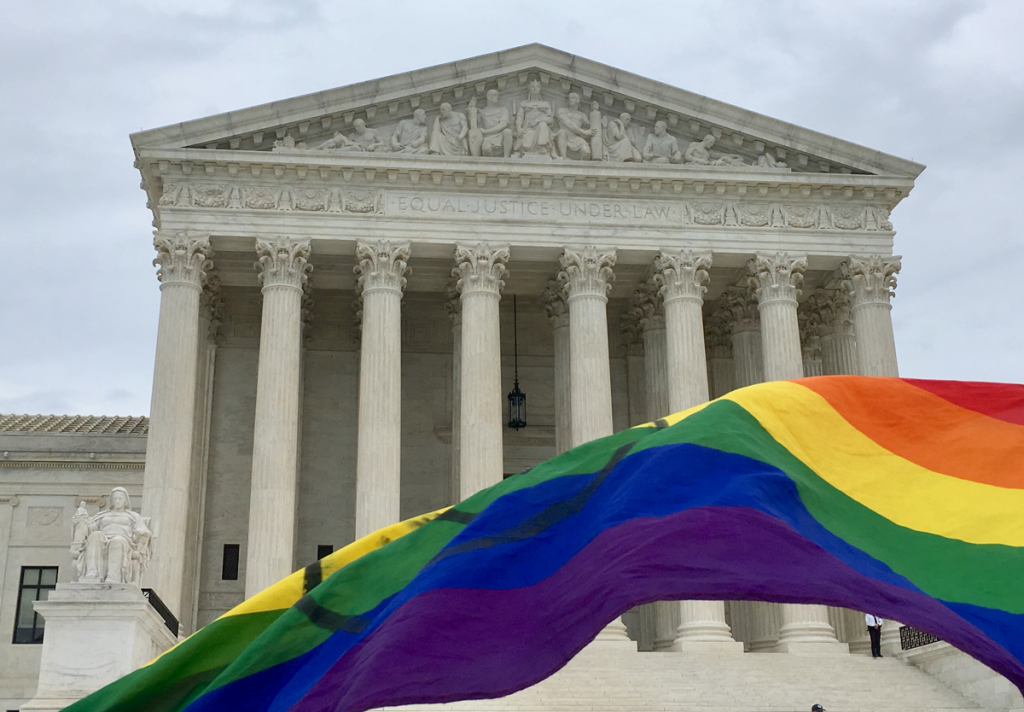 Just as celebrations were starting over the U.S. Supreme Court's ruling that Title VII protections cover transgender workers, another opinion from the nine justices shielded religious organizations from lawsuits by expanding the ministerial exception legal doctrine and injected more energy into potential religious liberty challenges to anti-discrimination laws.
The decisions — Bostock v. Clayton County, Georgia, 17-1618, and Our Lady of Guadalupe School v. Morrissey-Berru, 19-267 — center on discrimination complaints brought by employees against their employers. Claiming they were terminated from their jobs in violation of federal statutes, the workers sought relief in the courts, but the results, some say, have muddied waters and created new concerns.
One Indiana attorney summed up the pair of rulings as, "The court giveth and the court taketh away."
In Our Lady, the Supreme Court expanded the ministerial exception, which typically allows religious institutions to choose their ministers without interference from the government, to cover two Catholic elementary school teachers. The majority held that because the teachers' duties included educating their students in the faith, the ministerial exception applied and the schools were free to choose who they hired and fired.
Consequently, the educational institutions were immunized against discrimination lawsuits brought by Agnes Morrissey-Berru, who claimed her contract was not renewed because of her age, and by the now-deceased Kristen Biel, who claimed she was dismissed after being diagnosed with breast cancer.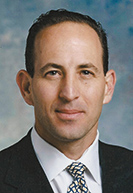 The Supreme Court's seeming abandonment of any test in favor of taking the religious institutions' word as to which employees are part of the ministry gave attorney Mark Sniderman pause. Indeed, the concurring opinion by Justices Clarence Thomas and Neil Gorsuch, which pushes for the courts to give complete deference when religious organizations invoke the ministerial exception, was not rejected by the majority opinion.
"Employees may not realize how broadly the ministerial exception will be invoked," Sniderman, of Findling Park Conyers Woody & Sniderman P.C. in Indianapolis, said.
Sniderman is one of the attorneys representing former Roncalli High School counselor Shelly Fitzgerald in her discrimination lawsuit against the Archdiocese of Indianapolis. Fitzgerald was fired after the Catholic institution learned she was married to another woman. The Archdiocese has claimed she falls under the ministerial exception.
To Ryan McCann, executive director of the Indiana Family Institute, the Supreme Court took a half-measure in Our Lady. The decision excluded faith-based organizations and businesses owned by people with strongly held religious beliefs from using the ministerial exception.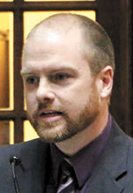 Individuals who strive to adhere to biblical principles at home and on the job as well as in church are now being told to curtail their professions of faith, he said. They will have to be careful about following their religion's teachings in a business setting, which will be difficult.
"We apply faith the same in all aspects of our life," McCann said.
Catching up
Employment attorneys are hailing Bostock, which expanded Title VII protections to sexual orientation and gender identity, as a huge win for LGBTQ workers.
Federal courts have long debated Title VII of the Civil Rights Act of 1964 and whether the prohibition against discrimination on the basis of sex includes sexual orientation and gender identity. The Supreme Court, echoing the 7th Circuit Court of Appeals in Hively v. Ivy Tech Community College of Indiana, 853 F.3d 399 (2017), found discrimination of gay and transgender workers is barred by Title VII's prohibitions against sex discrimination.
However, the majority emphasized its ruling was limited to the facts of the consolidated cases being presented. Fears that complying with Title VII's requirements in Bostock will force some employers to violate their religious convictions are questions for future cases, the court ruled.
Again, McCann sees the court as stopping short. He noted one of the cases consolidated under Bostock was R.G. & G.R. Harris Funeral Homes Inc. v. Equal Employment Opportunity Commission, 18-107, which had raised a religious liberty argument.
The EEOC filed a complaint after the funeral home terminated Aimee Stephens, who was born male but transitioned to female and wanted to present herself as a woman at work. In the original arguments, the funeral home's owner claimed applying Title VII's proscriptions against sex discrimination would violate the Religious Freedom Restoration Act by creating an "unjustified substantial burden" on his sincerely held religious beliefs.
That argument was rejected by the 6th Circuit Court of Appeals, and the funeral home did not present the claim before the Supreme Court.
The knotty problem of Title VII protections should have been addressed by Congress rather than the judiciary, McCann said. If the issue had been left in the public square, the people could have debated and reached a compromise. But instead, he said, the court robbed everyone of that opportunity.
"I feel like Congress has abdicated responsibility to deal with these issues," McCann said. "(The issues are) finding their way into the federal courts, where the issues get messy."
Even though Congress has never weighed in, many workplaces and communities were already providing protections to LGBTQ individuals. The Bostock ruling really represents the Supreme Court catching up rather than advancing into new ground, advocates say.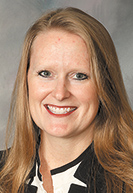 Many large companies with operations in multiple jurisdictions have policies covering sexual orientation and gender identity, in part because they want to attract the largest pool of diverse and talented workers, said Bonnie Martin, shareholder at Ogletree Deakins Nash Smoak & Stewart P.C. in Indianapolis. Also, since the Hively decision, businesses in Indiana, Illinois and Wisconsin were having to comply with expanded protections.
Within the executive branch of the federal government, the EEOC had been interpreting Title VII to cover transgender employees long before Bostock. Likewise, the Department of Labor's Occupational Safety and Health Administration had previously issued guidance that transgender workers should have access to restrooms that correspond to their gender identity.
"I think it's been a change already in process," Martin said.
In watching the federal courts rule on employment cases involving sex stereotypes over the years, Indianapolis employment law attorney Stephanie Jane Hahn has also seen the shift toward protections for LGBTQ workers. Courts gradually were ruling more in favor of employees who lost their jobs because they did not conform to preconceived notions about their gender.
Hahn has been contacted throughout much of her 25-year career by gay and transgender individuals who were discriminated against and sexually harassed at work. The men and women were called offensive names, challenged to physical fights and ridiculed with imitations of masturbation.
But Hahn was unable to provide much help because Title VII was still interpreted more narrowly, and she did not want her clients or her firm to be taken to task by a federal judge for filing lawsuits that were unlikely to result in recovery for the plaintiffs. Now with Bostock, employees will have more recourse to seek fair treatment at their current job rather than having to leave.
"While I was certainly hopeful that the Supreme Court would rule like the 7th Circuit did in Hively, it wasn't a sure thing," Hahn said.       
'Complete blank check'
Gregory Nevins, senior counsel and Employment Fairness Project director for Lambda Legal, worries Our Lady could be the first step toward courts giving religious organizations a "complete blank check" in determining which employees are included under the ministerial exception.
But Nevins is tempering his concerns. He views Our Lady as the Supreme Court continuing to allow religious institutions to use their faith as a shield to guard their beliefs and practices.
Another ruling espousing this reasoning was Espinoza v. Montana Department of Revenue, 18-1195, which held that a Montana state assistance program violated the Free Exercise Clause because it barred parents who sent their children to Stillwater Christian School from receiving taxpayer-funded tuition money. There, Nevins said, the Supreme Court found the school was abiding by all the Montana rules and regulations but was not treated as an equal solely because of its religious affiliation.
However, a case scheduled for next term could open the court to allowing religion to be used as a sword, advocates say. In Fulton v. City of Philadelphia, Pennsylvania, 19-123, a Catholic adoption agency lost a city contract after it refused to allow same-sex couples to be foster parents. The agency sued, claiming the city violated First Amendment rights to religious freedom as well as Pennsylvania's Religious Freedom Protection Act.
Even within Our Lady, the concurring opinion is a red flag, Nevins said. Allowing the religious organizations to tell the courts when the ministerial exception applies would be akin to having the fox guard the henhouse, he said.
Efforts to expand the ministerial exception already seem to be underway. The Alliance Defending Freedom has published a manual, "Protecting Your Ministry," which in part advises religious institutions how to write job descriptions so all employees and volunteers will fall under the exception and the employer will be able to hire and fire without risk of a lawsuit.
Sniderman sees the attempts to designate more workers as ministers as a danger to religious liberty. Through the ministerial exception, institutions of faith are trying to exempt themselves from the rule of law, which could lead to religion being used just as it was in the 1950s and 1960s to discriminate against employees of different races and ethnic backgrounds.
"The rule of law, by definition, applies to everybody," he said.•
Please enable JavaScript to view this content.