The Indiana Bar Foundation, long a champion of civics education, is preparing materials and programs to help teachers now that the Indiana State Board of Education has approved the academic standards for the new middle school civics course.
Starting in the 2023-2024 school year, all sixth-grade students in Indiana will be required to take one semester of civics. The new civics standards focus on instructing students on the foundation and function of American government as well as the role of citizens.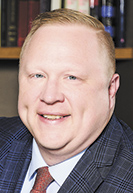 Charles Dunlap, president and CEO of the Indiana Bar Foundation, said with the standards approved, his team is working on putting together a kind of "course in a box" for schools that want additional curriculum materials.
"We're going to be bringing in some of our teacher network to help us come up with what resources are going to be best for the teachers who are going to be having to implement this and how can we really help them," Dunlap said. He added the bar foundation is going to be flexible by making resources available, then allowing teachers to choose what will work best in their own classrooms.
Also, the bar foundation's study subjects will include the law by highlighting important court cases. Dunlap said he would like to bring in other resources from the legal community so students can learn about the courts and how the legal system works.
The new standards stem from the civics education bill, House Enrolled Act 1384, passed during the 2021 session of the Indiana General Assembly. Among the provisions in the bill was the mandate that sixth-grade students receive one semester of civics.
Dunlap said the standards are comparable to what is already being taught. The difference is teachers will now have an entire semester to explore the topics.
"The big thing is the time," he said. "There's now a semester to teach those standards as opposed to being embedded in a larger social studies curriculum. So that's, I think, the real game changer, is the ability to really drill down."
Having an active role in the crafting of the standards and course materials, the bar foundation is drawing on its experience teaching civics to Hoosier school children. For years, the organization has offered the We The People and Indiana High School Mock Trial programs to teach students about government and the law through hands-on learning.
Dunlap said he sees the We The People program as a natural fit with the new civics standards and is hoping more middle schools will incorporate it into their curriculum. The program teaches students about the Constitution by having them sit for a mock congressional hearing during which they field questions about the document and its application to modern life.
We The People includes a competition component, and Indiana students recently made strong showings at the national contest.
"I could not be more excited about the opportunity for students to get more civic knowledge in middle school," Dunlap said. "Again, we hope to be able to help give the teachers resources that they need to make that happen. So it really is an exciting thing for us as an organization to see where our efforts have led to this pretty significant policy change for Indiana."
Please enable JavaScript to view this content.