Editor's note: This article concerns adult themes and contains some explicit content.
Academics and lawyers specializing in free speech and cyber civil rights issues are hailing a recent Indiana Supreme Court ruling regarding the sharing of nonconsensual pornographic images.
On Jan. 18, the Supreme Court issued an opinion concerning the constitutionality of Indiana Code § 35-45-4-8, commonly referred to as the "revenge porn" law.
In State of Indiana v. Conner Katz, 20S-CR-632, college student Conner Katz, in March 2020, captured cellphone video of his then-girlfriend performing oral sex on him. He then sent it to another ex-girlfriend via Snapchat, a social media platform.
After finding out the footage had been taken and distributed, the woman contacted her lawyer and reported the incident to police. Katz was subsequently charged with Class A misdemeanor distribution of an intimate image.
In 2019, Senate Enrolled Act 243 and SEA 192, written by Sens. Aaron Freeman, R-Indianapolis, and Mike Bohaeck, R-Michiana Shores, established the state's laws regarding the sharing of nonconsensual pornography.
The law makes posting an intimate image a Class A misdemeanor for a first offense and a Level 6 felony for a second offense and defines an intimate image as a photograph, image or video that depicts sexual intercourse, other sexual conduct or the exhibition of the uncovered buttocks, genitals or female breast. Additionally, the law makes it a crime for someone to distribute such an image with intent to harm, harass, intimidate, threaten or coerce the other person and to post the image without the consent of a person depicted in that image, even if that person initially agreed to partake in the image.
In his case, Katz argued his free speech rights were being infringed upon and filed a pretrial motion to dismiss, alleging the state failed to sufficiently allege a violation of the statute because the video did not show the victim's face or his genitals. Further, Katz argued the statute was overbroad and was a content-based restriction that doesn't survive strict scrutiny.
The Steuben Circuit Court dismissed the case, ruling the statute was overbroad and unconstitutional under the First Amendment of the U.S. Constitution and Article 1, Section 9 of the Indiana Constitution.
Justices agreed to hear the case on direct appeal and reversed, writing a 37-page opinion breaking down how Katz's state and constitutional rights weren't infringed upon and the statute wasn't overbroad.
The high court found Section 9 protects videos as a medium under the right to speak and free interchange clauses, and that the prosecution of Katz satisfied the standard of imposing a direct and significant burden on his opportunity to express himself. However, the court wrote it could "easily conclude that Katz's expressive activity was an abuse."
After citing the Legislature's wide "police powers to protect the health, morals, order, safety, and general welfare of the community," Justice Mark Massa pointed to a Vermont opinion that dealt with nonconsensual pornography illustrating the seriousness of the crime.
"'The government's interest in preventing any intrusions on individual privacy is substantial; it's at its highest when the invasion of privacy takes the form of nonconsensual pornography,'" the opinion quoted from State v. VanBuren, 214 A.3d 811 (Vt. 2019).
Massa continued, "And the accompanying harms of this crime are all well within the State's power to address. As such, the State's prosecution of Katz for distribution of an intimate image does not contravene Article 1, Section 9 of the Indiana Constitution."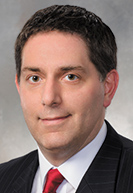 Indiana University Robert H. McKinney School of Law professor Joel Schumm said the court's opinion on Indiana's free speech laws, which he teaches about, didn't surprise him.
"All statutes are clothed with a presumption of constitutionality," Schumm wrote in an email to Indiana Lawyer. "Moreover, as to Article 1, Section 9, if a person is not engaged in 'political speech' they will have a really hard time prevailing. As the Court concluded: 'Under our rationality inquiry, we have no trouble concluding the impingement created by the statute is vastly outweighed by the public health, welfare, and safety served.'"
Turning to the First Amendment, the unanimous Supreme Court wrote the Indiana statute is narrowly tailored to serve the state's compelling interest in protecting citizens from the harms of nonconsensual pornography.
"Faced with the widespread and growing problem of nonconsensual pornography, the legislature acted within its authority to safeguard the health and safety of its citizens from this unique and serious crime by passing Indiana Code section 35-45-4-8," the opinion concluded.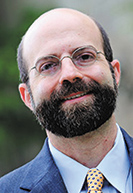 IU Maurer School of Law lecturer and senior fellow Joseph Tomain — who previously represented media companies in free speech defense disputes and now is the school's director of Cybersecurity and Information Privacy Law Program — said the opinion was well written and said he does not see any future free speech issues coming from the order.
"One thing that stood out to me is the court spent a significant amount of time discussing the Indiana Constitution's strong protections for free speech rights," Tomain said. "In some ways, the state constitution may be more protective of free speech rights than the federal constitution. And the court went to great lengths to emphasize that when litigation is filed in Indiana regarding free speech, parties would be wise to not only bring defenses under the First Amendment of the U.S. Constitution, but they should start to pay more attention to the Indiana Constitution to use as a basis for protecting their free speech rights."
Tomain said the recent opinion should spur serious thought about how to protect privacy online in numerous circumstances, but he doesn't think it will be the catalyst of changes in other areas.
"… On the other hand, I think this decision does have meaningful implications for protecting free speech in the state of Indiana in a context far beyond nonconsensual pornography," Tomain said. "The court, again, spent a lot of time emphasizing the strong and robust protections for free expression under the Indiana state constitution. There's a lot of legal language and reasoning by the court dealing with free speech protections that will have relevance and that have nothing to do with sexual images at all."
A growing issue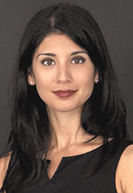 According to Mary Anne Franks, president of the Cyber Civil Rights Initiative and professor at the University of Miami School of Law, Indiana is just the fifth state Supreme Court to hear free speech arguments regarding nonconsensual pornography in the country.
Franks is directly connected to the recent opinion, as she and the CCRI submitted an amicus brief in support of the constitutionality of the Indiana statute.
While Franks has followed and worked on nonconsensual pornography cases throughout the country, she said she was particularly interested in Indiana's case because the law isn't as restrictive in the fact that it doesn't require plaintiffs to prove that perpetrators acted with a specific intent to cause harm.
"Indiana is one of those jurisdictions that did not make that mistake," Franks said. "It has the proper understanding of nonconsensual pornography as being focused on the right to privacy, and it doesn't matter what the motive of the perpetrator is. What I'm really hoping other states understand is, this is the right way to write a law. If they have a law that requires some kind of intent to cause distress, they aren't doing nearly a comprehensive enough job in their approach, because a majority of cases don't involve specific intent to cause harm."
Franks said the recent opinion provided a thoughtful and sophisticated response that considered the psychological, physical, economic, educational, professional and expressive damage the sharing of nonconsensual porn can cause.
"The compelling government interest here is to protect people from these types of abuses," she said. "… They have validated, recognized the extensive damage and injury that is caused by this abuse."
Citing national data, the Supreme Court opinion states that "revenge porn" is featured in as many as 10,000 websites in addition to being distributed without consent through social media, blog, emails and texts.
A study by the CCRI in 2017 found one in eight social media users have been targets of nonconsensual pornography and women are 1.7 times more likely to be targeted than men. It also found 1 in 20 adult social media users have been perpetrators.
Currently, 48 states have statutes regarding the sharing of nonconsensual porn, with Massachusetts and South Carolina being the only two without, Franks said.
Efforts have been made at the federal level to enact change. The SHIELD Act was first introduced in 2019 to outlaw the distribution of private intimate images without consent and was most recently an amendment to the Violence Against Women Reauthorization Act of 2021. The VAWR was passed in Congress in March 2021 but had not yet gone up for a vote in the U.S. Senate at IL deadline.•
Please enable JavaScript to view this content.