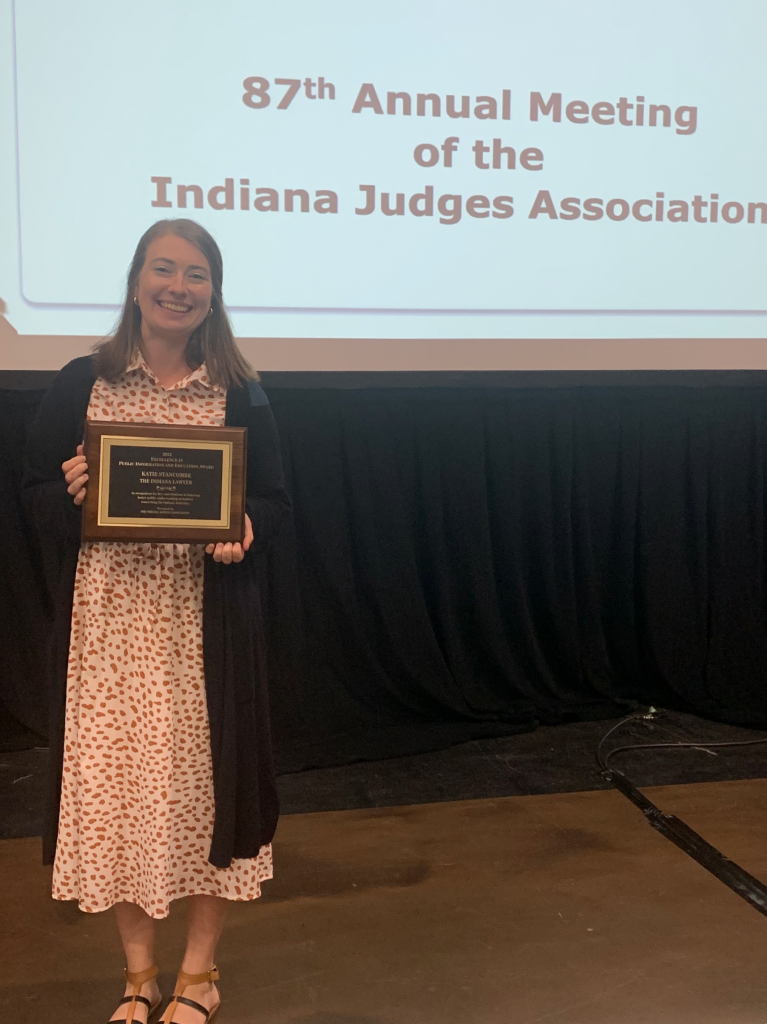 Indiana Lawyer reporter Katie Stancombe took home the Indiana Judges Association's Media Award on Thursday. Stancombe was honored for her coverage of judicial officers in Indiana's rural communities.
Stancombe, a reporter at Indiana Lawyer since 2018, received the award in South Bend during the annual meeting of the Judicial Conference of Indiana. The IJA annually awards the Judges Award and Media Award as part of its Awards for Excellence in Public Information. 
Stancombe was recognized for her "Meet the judges" stories, an online-only series of Q&As with judges in Indiana's more rural communities, which often receive less news coverage than their urban counterparts. She has completed seven Q&As so far for the series and more are planned for the future.
Stancombe is the third Indiana Lawyer reporter to receive the Media Award in five years. Indiana Lawyer Editor Olivia Covington was honored in 2019 for a story about the launch of the state's 100th problem-solving court and  senior reporter Marilyn Odendahl was recognized in 2017 for her coverage of criminal record expungements in Indiana.
Please enable JavaScript to view this content.