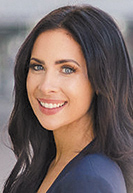 By Samantha Huettner, Huettner Law LLC
Marketing is critical to strategic law firm growth. This holds true for solo attorneys and Vault-ranked firms. These days, digital marketing has become increasingly popular, but outsourcing your digital marketing can get pricey fast. Social media platforms, such as Facebook, Instagram, Twitter, or even TikTok (when used thoughtfully), can be excellent tools to market your law firm for free. For those wanting to enhance their social media marketing, consider these four resources:
1. Graphic design templates. Ideally, your law firm has a defined aesthetic and clear branding, including specific colors and a logo. If not, you can create a simple logo using websites such as Canva, which offers free graphic design templates. You can use Canva (or another graphic design website) to create Facebook, Instagram and other types of social posts, firm newsletters and blog posts. Another good option is Bannersnack, which offers similar features.
2. Stock photos. Photos are often the hook that draws your target audience to your social media or blog post. In addition to Canva, you can find free or reasonably priced stock photos on websites such as Upsplash and Shutterstock (just be certain you understand any licensing or use limitations attached to a particular photo before you use it).
3. Slideshows and video. Programs such as Adobe Spark will let you create a slideshow or simple video highlighting a firm event or showcasing an attorney and set it to music.
4. Social media management tools. Solo practitioners and small firms may not have the time to devote to social media marketing each day. For these attorneys, social media management tools such as Sprout Social will allow you to schedule all your posts across your various social media platforms (including LinkedIn) ahead of time. There are many good articles that explain the most effective days, times and frequencies for posting on these various platforms. Take a few minutes to educate yourself and then set aside an hour or two each week to schedule a few posts in advance (using one of the resources mentioned above to put together uniform and well-branded posts for free).
Samantha A. Huettner is the principal attorney at Huettner Law, LLC and the co-author of Divorce & Co-Parenting: A Support Guide for the Modern Family.
Please enable JavaScript to view this content.