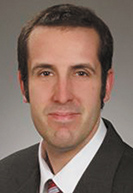 By Jared Correia, IndyBar Law Practice Management Consultant
Whenever there is a staffing issue in a law firm, the traditional lawyer response has been to throw an attorney or paralegal at it. I've talked to some law firms that utilize attorneys as de facto IT people or marketing managers or sub-in paralegals for intake and client management duties. However, that's not necessarily the wisest strategy. Because most law firms depend on hourly billing to generate their revenue, it makes the most sense to put those persons who can bill (lawyers, paralegals) into those billing roles, and only those billing roles — because that's how you make the most money. Every time you take a biller off a client project to do something else, you lose money. Why? Because you can hire someone else with experience in that specific role at a much lower cost.
Smart law firm owners do this all the time when it comes to selecting vendors. It's why they hire contractors to build a website, manage their IT or run a content marketing program. This happens because the money works — almost any vendor that a law firm will hire to do something inside their sphere of experience would be cheaper than pushing that work onto an attorney or a paralegal. If your attorneys are billing upward of $300/hour and you can utilize a contractor that charges you ~$75/hour, the best thing you can do is to have your lawyers billing while that work is going on, making $200-plus/hour while that outside production is happening.
So, if that's a fit for affiliated vendors, it can also be a fit for employees (where costs can be controlled even further, so profitability can be maximized) when your law firm hires nonattorney and non-paralegal specialists in full-time or part-time roles. Plus, in addition to that direct revenue uptick, there is an advantage in deploying specialists in every category across your law firm. So, if you need someone to help you make better business management choices and to run your human resources, a superior choice to seeing if an attorney in your office can painfully figure that out would be to hire an HR professional directly — or, if you have broader needs, a chief operations officer (COO). Not every leader in a law firm has to be an attorney, and the sooner lawyers recognize that, the more effectively they can focus on profitmaking rather than prestige-burnishing.
This strategy also extends to staff roles. If you allow your paralegals to focus on billing legal work and allow your administrators to focus on general attorney support, that opens you up to hiring staff for other categories like intake specialists, customer success professionals and salespersons, which is a strategy lots of law firms are moving toward. Some law firms already hire bookkeepers as internal personnel — even if they don't often split that role out. Regardless, the precedent is there and lawyers love precedent. Now it's just time to extend upon it.•
Jared is available for no fee consulting support as a membership benefit to IndyBar members. Contact him at [email protected]
Please enable JavaScript to view this content.