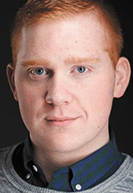 By Timothy Stucky, Indiana University Robert H. McKinney School of Law
There are benefits to hiring a part-time or full-time law student. Small firms and solo practitioners have limited time and energy to mentor student law clerks, and many such firms have few resources to do so. However, given the opportunity, hiring a law student for a paid clerkship can be an asset to a small firm or solo practice. Outlined below are some of the most significant benefits for a smaller or solo practice hiring a student law clerk.
Student law clerks are an investment. Attracting better employees starts with decent pay. Some law students today walk away with $200,000+ of student loan debt to obtain their law degree. A higher salary means better candidates who will actually want to work for you. Good pay and a positive, flexible work environment motivate good employees to stay and go the extra mile. Establishing trust and creating a relationship with a young law student may lead to future opportunities for growth for not only the student, but also the practitioner. Hiring a student law clerk early on provides small firms and solo practitioners the opportunity to train a student in how exactly that particular practice operates without having to train a new associate later if the law student can be retained. Employers who pay the bare minimum usually end up with employees who do the bare minimum.
Student law clerks need guidance in the practice of law. Law school focuses on teaching basic legal concepts, but only through practical experience can law students prove their abilities and learn from their failures. Once law students graduate and pass the bar exam, the stakes become higher. Mistakes at the later stage can have broader implications. Certainly, as members of the profession, attorneys desire to have colleagues or co-counsel who are civil and competent in the practice of law. How can this be achieved? Mentoring a student law clerk allows practitioners a hands-on opportunity to shape the future of the profession for the better.
Student law clerks are assets. Student law clerks have a variety of resources. First, they are taught the most modern practices in research and writing and how to navigate at the intersection of caselaw, statutes and technology. Second, student law clerks have established relationships with their classmates and professors and have likely networked with other members of the profession through courses, seminar, and local bar association events. Student law clerks also act as referral sources who can add financial advantages to a practice, especially when the law student is from the small town or rural county where the practice is located. In total, a student law clerk can bring a host of resources to your practice.
Student law clerks have flexibility. Efficient time management and task balancing are important concepts for law students to grasp early. The need to develop workable techniques to accomplish these goals becomes apparent. Balancing academic coursework and practical legal experiences offers unique professional development for law students who have a certain amount of flexibility in their schedules. Some practitioners may not need or be able to compensate a full-time clerk but employing a student law clerk even part-time or solely for side tasks and menial research projects has advantages both to the student and the practitioner. Through the Indiana Rural Justice Initiative, even state trial judges find it helpful to assign research tasks to law students who have the time and are eager to learn the developments in the law.
Student law clerks are eager. What a student law clerk may lack in experience or knowledge, they make up in their dedication to the practice of law. Law students are eager to put the skills they are learning in the classroom to the test, but their enthusiasm should not be taken advantage of by offering unpaid clerkships. Student law clerks are regularly counseled against accepting unpaid positions unless the benefits of the clerkship outweigh the financial burden of working without pay. Practitioners can harness the enthusiasm of a student law clerk by starting that person on a part-time basis and with tasks that are appropriate for their skill level. If the new hire is not performing well, let the student know where their skills are deficient without damaging their willingness to work, learn and grow.
Student law clerks can bring needed perspective. Student law clerks bring with them a simple understanding of the law. Yet, a simple understanding of the problem can yield basic solutions to challenging and complex issues. Student law clerks also can offer insight on firm culture. As the lowest person on the pyramid of authority, student law clerks offer observations that evade managers of small firms who are seeking to improve the firm or prepare the practice for new heights. A fresh take is often exactly what is needed, and student law clerks can provide such perspective.
I hope this article will provide a perspective for employers before deciding to hire student law clerks in the future. Hiring a law clerk can certainly be the right decision for many small firms and solo practitioners.•
This article was originally published on the IndyBar Solo and Small Firm Division page. To see more from the division, visit indybar.org/ssf!
Please enable JavaScript to view this content.