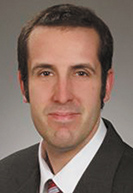 By Jared Correia, IndyBar Law Practice Management Consultant
Nobody wants to read anything anymore. I mean, you're probably struggling to get through this article already.
Well, maybe that's a slight exaggeration. But, if you are reading this, you're likely an attorney — and, attorneys are still down to read things, including dense caselaw and statutes found at places like Westlaw and Lexis.
But consider the legal consumer, the person who is going to buy your legal services — and understand that that person was never ingrained with a love for obscure legal precedent from the 1830s. That person is not necessarily into reading dense copy. And, while attorneys are good at combing through and drafting obscure text, legal consumers are more likely to be skimming a blog post or not reading it at all.
Legal consumers have similar habits to general consumers. They can't take their eyes off TikTok, either. If you're still unfamiliar with TikTok, it's a massively popular social media platform, through which creators generate and publish short-form videos (many of which clock in at 10-20 seconds, or less) and is defined by popular trends — if your kids learned a new dance, they probably got it from Fortnite or TikTok. But there are plenty of adults who love TikTok. The format is so popular, in fact, that other providers have copied it: YouTube now features YouTube Shorts, and Instagram (now owned by Facebook/Meta) offers Reels. The point is that the population continues to drift toward shorter forms of content. And if your law firm is still focusing on generating long-form video content or long-form writing or audio — while that can still be successful, you should also consider whether you want to get into the TikTok game, because it pays, from a lead generation standpoint, to fish where the fish are.
And lawyers are already having success in these media forms. Immigration attorneys are all over Ti kTok, advocating for their clients and offering quick tips about the immigration process. Small business/corporate lawyers are on the platform, profiling a day in the life of their practice and outlining some of the ways that business owners get in trouble when they haven't crossed their legal T's and dotted their case-specific I's. Even hyper-niche practitioners, like fashion lawyers, can be found on video, engaging the latest TikTok dance trend or addressing a point of contract law. Legal consumers thirst for this kind of information, and they like to consume it in ever-smaller packages that you and your law firm can deliver.
Now, if you're already doing videos — sure you can chop them up into TikTok-sized chunks. But you'll want to add music and watermarks and graphics through the TikTok editing suite. And if you want to get started on TikTok or some of its knockoffs, your best bet is to see what some other lawyers on the platform are already doing to gain inspiration. Don't be afraid, and if you've never recorded a video of yourself before, it's as easy as pressing record on your smartphone.•
Jared is available for no-fee consulting support to IndyBar members. Contact him at [email protected]
Please enable JavaScript to view this content.