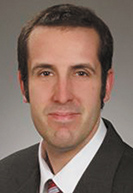 By Jared Correia, IndyBar Law Practice Management Consultant, Red Cave Legal Consulting
Car wash preferences are a thing. Some people like to get their hands dirty (or clean) and wash their own cars, and some people prefer the touchless automatic option so that they can just roll on through. (And then, some people don't like car washes at all.) The point is that consumers have different preferences and they may be different from the preferences of business owners.
Lawyers often presume that leads want what they want, or they think potential clients desire things they don't. For example, law firms generally value "high-touch" professional services, but they often end up taking that to extremes. Yes, clients want your expertise and to talk about the legal process and state of the case, but they may not want you to schedule appointments with them, take a check from them or sit down for a signing meeting. And in reality, much of that is a waste of time for the attorney — who should be billing high value cases or marketing for them. The upshot is that, as a law firm, you should automate as many of the rote processes of practicing law as you can. The high-touch aspect of professional services should be reserved for the most compelling parts of the representation when the attorney is offering the most value.
Now, if you're reading this and you're interested in making sure that you're deploying your time more effectively, start thinking about all the processes you can manage more effectively (using technology) that you can set and forget. That can be employed across the practice in a number of scenarios from intake to archive.
Need to take payment from a new client? Automate it with an e-payment service. Need to schedule an appointment with an existing client? Automate it with a scheduling tool. Need to share an update with an existing client? Automate it with a workflow tool. Need to generate a closing letter? Automate it with a document assembly program. That's the short list. As it turns, you can create a digital version for any analog process you currently employ.
Want to get more efficient by spending more of your time where you need to? We can help. The IndyBar offers FREE law practice management consulting services through Red Cave Law Firm Consulting. To request a consult, visit indybar.org/lpm and start running your law firm like a business.•
Please enable JavaScript to view this content.