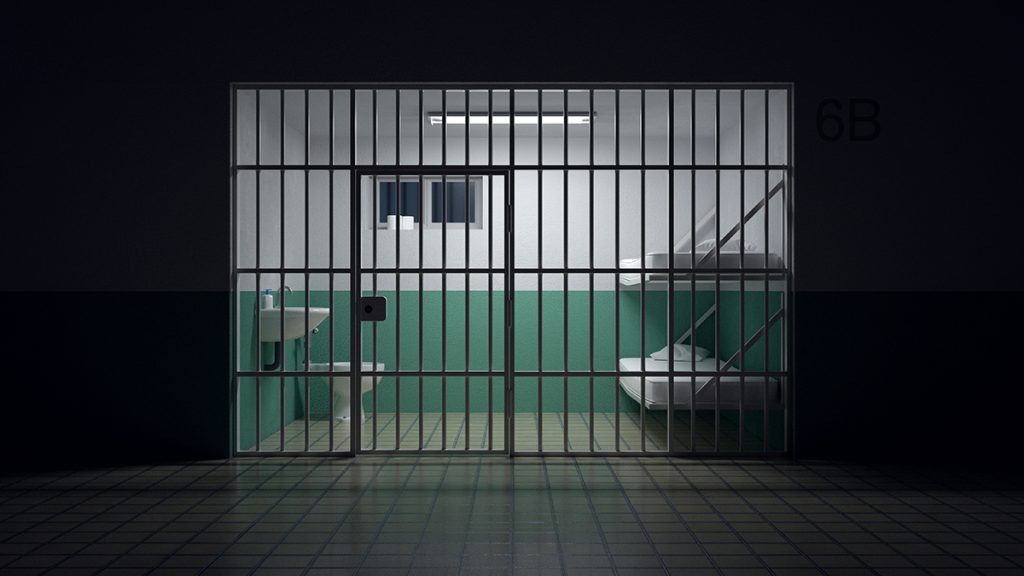 In most of the compassionate release cases Kathryn DiNardo has taken up since the COVID-19 pandemic began, the chances of receiving a positive outcome have remained the same — low.
Fear of contracting the coronavirus while incarcerated sparked a flurry of motions for compassionate release from inmates who claimed they were at higher risk of serious illness or death from the virus because of the nature of their living conditions and/or underlying health concerns.
"I have one (client) right now that has pretty significant heart failure and is on a defibrillating life vest," DiNardo, an Indianapolis solo practitioner, said.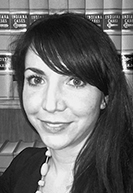 Although she said she believes her client is entitled to compassionate release based on his poor health, she doesn't expect him to get it.
Since March 2020, DiNardo has taken up dozens of cases through the Indiana Federal Community Defenders from inmates hoping to be released early because of the pandemic. Those cases are but a drop in the bucket of inmates who have applied for compassionate release, and a July ruling from the 7th Circuit Court of Appeals has seemingly further dwindled their chances of success.
Vaccine rollout
Under United States v. Broadfield, 5 F.4th 801 (7th Cir. 2021), a case out of the Central District of Illinois, the 7th Circuit held that the mass rollout of effective vaccines changed the analysis of pandemic conditions in federal prisons.
"A prisoner who can show that he is unable to receive or benefit from a vaccine still may turn to this statute, but, for the vast majority of prisoners, the availability of a vaccine makes it impossible to conclude that the risk of COVID-19 is an 'extraordinary and compelling' reason for immediate release," Circuit Judge Frank Easterbrook wrote, referencing 18 U.S.C. § 3582(c)(1)(A).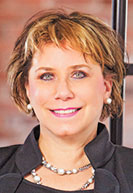 Among DiNardo's caseload, prisoners have alleged underlying health concerns that pose a potentially high risk of becoming gravely ill from the coronavirus, including hypertension, diabetes, obesity and conditions commonly found among the elderly.
When the COVID-19 pandemic swept the globe, it was a shock to the system impacting every facet of life, including for prisoners.
Monica Foster, chief federal defender with the Indiana Federal Community Defenders in the Southern District of Indiana, said she doesn't mean to criticize the court's Broadfield decision too severely in light of that fact.
"But (COVID-19) is just constantly changing, and the best place for the courts to respond to that constantly changing situation on the ground is in the district court," she said. "Give them some broad guidance, but don't tell them that vaccinated prisoners are ineligible for compassionate release."
Indianapolis solo practitioner Julie Treida said it's good that the door opened for more compassionate release requests to come through at the beginning of the pandemic, with inmates taking the lead on their own motions. But after reading Broadfield, she said she knew this day was coming.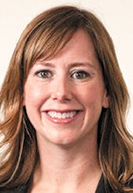 "COVID-19 was going to have to come to an end at some point in terms of granting compassionate release," Treida said.
While Broadfield made sense at the time — when vaccines had already been allocated to prisons — the delta variant hadn't yet swept the United States, DiNardo added.
"I just think the changing landscape with COVID-19 that seems to shift so quickly makes these kinds of decisions very difficult," she said. "I don't know if the 7th Circuit anticipated another shift in COVID-19 when they made that ruling."
Increasingly difficult
Kathleen L. Matsoukas, a partner at Barnes & Thornburg LLP, has helped advise on several compassionate release requests through a pro bono initiative at her firm. COVID-19 was nearly always a driving force of the argument in those cases, she said.
"We had some compassionate releases granted earlier on in the pandemic and more recently we have had far less luck," Matsoukas said.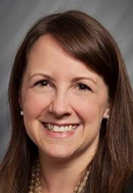 For certain individuals, Broadfield leaves open a sliver of possibility that if prisoners can't get the vaccine for some reason or are immunocompromised, some room will be available to argue that the vaccine won't protect against the dangers of COVID-19 and that there are compelling circumstances for early release.
"But that will be extraordinarily difficult to meet," said Matsoukas, who said she considers Broadfield significant.
Additionally, skepticism of the vaccine will now not be enough to secure compassionate release.
"That will completely take it out of the extraordinary and compelling analysis because it's not a legitimate reason to decline the vaccine," Matsoukas said. "In other words, I think this will effectively shut the door on a lot of pending compassionate release motions. Certainly, those where you have a prisoner in a prison, that will be pretty much everybody, who has been fully or almost fully vaccinated."
The Bureau of Prisons currently offers inmates all three COVID-19 vaccines authorized for use in the United States, also offering the third dose for immunocompromised persons as well as booster doses for those meeting the time frames specified by the Centers for Disease Control and Prevention.
A BOP spokesperson said the vaccine allocation among prison populations has remained "consistent to ensure vaccinations are available for all BOP inmates that require it" and that vaccines "are readily available at all BOP managed facilities."

"All inmates in Bureau of Prisons custody are offered the COVID-19 vaccination as soon as practical, this includes inmates who request the vaccine," said BOP spokesperson Randilee Giamusso.
In Indiana, full inmate inoculations were completed for 1,970 inmates at the Terre Haute federal prison as of Nov. 24, according to the BOP. Currently, there are three inmates and four staff members who have active COVID-19 cases.
Vaccine and booster shots are also being allocated to Indiana Department of Correction inmates, said IDOC chief communications officer Annie Goeller. If an inmate requests a vaccine, they typically receive the inoculation within seven days, depending on the facility and demand.
The process of securing compassionate release during the pandemic has varied depending on the circumstances of each case, Treida said.
"I've got cases that have been fully briefed for many months that are still waiting on rulings, and I'm going to guess because the judge didn't find it urgent, they did not find extraordinary or compelling circumstances," she said. "I assume that those rulings will be 'no' just based on the length of time they are taking."
Breakthrough concerns
Since March 2020, Foster and her team have reviewed about 300 compassionate release cases. She estimates that about 5% were granted.
Foster said she expects to see fewer and fewer compassionate release cases granted under Broadfield and a higher number of breakthrough infections and prisoner deaths.
"The important thing to keep in mind is, you have prisoners living in a place where they are incapable of social distancing, overcrowding and poor medical treatment across the board. So, when the 7th Circuit says vaccinated prisoners are not at a higher risk than other vaccinated persons, I think that is demonstratively incorrect," Foster said.
Matsoukas said she thinks the prevalence of breakthrough cases in compassionate release requests won't be too compelling unless there's a demonstration that, in the prison populations, it's leading to the same or similar outcomes: serious illness or death.
"The science we are seeing doesn't indicate it," she said.
Despite the seemingly slim chances under Broadfield, Foster said she believes prisoners concerned about COVID-19 should continue filing for compassionate release.
"The problem, with a case like Broadfield, takes a photo in one place in time and applies it into the future when the situation on the ground is constantly changing," she said.
Moving forward, Treida said she thinks compassionate release will still offer more wiggle room for prisoners who may have extraordinary circumstances where early release is merited. But with the availability of the vaccine, things will slow down.
"It won't be the overwhelming COVID-19 situation that we saw for the past 18 months," she said. "The cases just based on COVID-19 that are still waiting on rulings are probably not going to be winners and will be waiting for a bit. There are so many filings to catch up on."•
Please enable JavaScript to view this content.