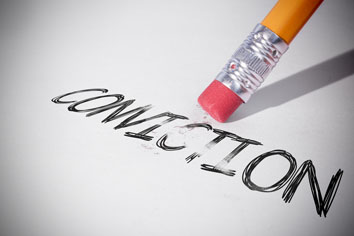 With the assistance of a group of Indianapolis law students, a man convicted of felony battery can continue to pursue expungement after the Court of Appeals of Indiana reversed the denial of his expungement petition.
After a February 2007 bench trial, Deon Willford was convicted of C felony battery and Class A misdemeanor failure to stop at the scene of a personal injury accident.
Wilford filed a petition to expunge the battery conviction in February 2021, but the Marion Superior Court denied the motion, determining that, without consent from the state, Willford was not entitled to relief.
On appeal, the Court of Appeals examined Indiana Code §§ 35-38-9-4 and-5. Also, the Indiana University Robert H. McKinney School of Law Civil Practice Clinic, appearing as amicus curiae for Willford, cited Noble v. State, 734 N.E.2d 1119 (Ind. Ct. App. 2000).
Senior Judge Randall Shepard wrote that the crux of the case was whether the felony of which Willford was convicted was a felony that resulted in serious bodily injury to another person. Answering that question negatively, the COA reversed and remanded.
"On request from this Court, the trial court reviewed the evidence from the expungement hearing and issued a revised order," Shepard wrote. "It states the court 'finds no indication from the available record that serious bodily injury was proven' at Willford's trial.
"While the expungement statutes do not expressly place the burden of proof with the petitioner, we have consistently held that the petitioner bears the burden of proof when requesting the expungement of his record," Shepard continued. "… Thus, it follows that in cases like this one, once the State raises the issue of its consent to an expungement, the defendant must persuade the court that the exceptions of Section 35-38-9-4(b) do not apply.
"As disclosed by the trial court's revised order, Willford's battery conviction did not result in serious bodily injury and thus the exception set forth in Section 35-38-9-4(b)(3) does not apply," Shepard concluded. "Accordingly, he may proceed with his petition to expunge under Section 35-38- 9-4(e)."
The case of Deon Willford v. State of Indiana, 21A-XP-2426, was thus remanded for reconsideration on the merits.
Please enable JavaScript to view this content.