A long-held dream, a handful of alumni and a student whose summer externship was scuttled all came together to create and launch the first intellectual property law clinic at Indiana University Robert H. McKinney School of Law.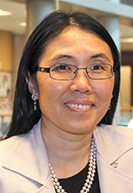 The new clinic, which will begin teaching students and accepting clients in the spring, is operating as part of the U.S. Patent and Trademark Office Law School Clinic Certification Program. As such, IU McKinney students will receive limited recognition to practice before the USPTO.
"It has always been my dream to have an IP clinic run by lawyers because it gives the students the practical, hands-on experience of serving live clients," said Xuan-Thao Nguyen, director of the Center for Intellectual Property Law and Innovation at IU McKinney.
Nguyen credits three law school alumni with playing an integral role in getting the clinic launched. To obtain the certification, the clinic must be run by licensed attorneys who are registered patent practitioners and have experience prosecuting patent applications before the USPTO. The professor said despite her career in patent law, she is not qualified to run the clinic because she is not currently practicing before the USPTO.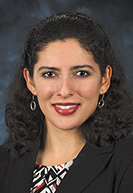 Pervin Taleyarkhan, IP legal counsel at Whirlpool Corp. and a 2013 graduate of IU McKinney, is the supervising faculty director of the new clinic. Her classmates, 2013 alumnus Matthew Clark of Frost Brown Todd, who practices trademark, copyright, entertainment and internet law, and 2014 alumnus Derek Lavender, registered patent attorney at Taft Stettinius & Hollister, also helped get the clinic launched and will serve as clinic faculty.
"Without the commitment of the three alumni, we would not have the USPTO certified clinic at all," Nguyen said while giving special recognition to Taleyarkhan's leadership.
Canceled externship
The IU McKinney IP clinic was certified under the 2020-2021 expansion of the USPTO's Law School Clinic Certification Program and can provide pro bono representation to clients throughout the Midwest. Taleyarkhan said the clinic will serve solo inventors and start-ups that otherwise do not have the capital or resources to get their innovations protected.
Indiana University Maurer School of Law and the Notre Dame School of Law also have USPTO-certified IP clinics.
IU McKinney students, working in the clinic under the strict supervision of the three alumni, will be able to do actual IP work. They will draft and file applications for patents and trademarks, and they will be allowed to communicate with UPSTO examiners about the applications they've submitted.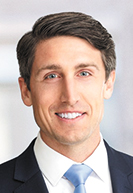 Mike Webb, an IU McKinney evening student who will earn his J.D. degree in 2021, unexpectedly played a valuable role in helping prepare the clinic for opening. A mechanical engineer for 13 years at Rolls Royce, Webb was planning to return to the company during the summer to work with the in-house legal department, but the COVID-19 pandemic forced his externship to be canceled.
Webb then turned to Cynthia Baker, director of experiential learning at the law school, for help and was able to develop a supervised externship placement that put him working with Taleyarkhan. The pair collaborated on creating simulated exercises for the clinic students to learn how to interact with inventors in case there are times when no live clients are available.
"He was extremely valuable in terms of his dedication to the clinic," Taleyarkhan said of Webb. "Without his help, I don't think things would have happened the way it did with the time commitment and everything."
Webb missed the in-house opportunity, but he told IU McKinney that helping prepare the clinic exercises reinforced the material he was studying for the patent bar exam. It also introduced him to in-house topics and new ways of thinking about inventor interviews.
"And I have really enjoyed being able to help establish the IP clinic, which will hopefully get more students involved in IP," Webb added.
'Ugly baby'
Both Nguyen and Takeyarkhan said the clinic will help teach students how to interact with clients, which is a key part of practicing intellectual property law and can take years to learn. IP attorneys typically will evaluate inventions, products and trademarks to determine if the items meet the standard of quality and uniqueness to get protection.
However, Taleyarkhan said telling inventors – who can be very passionate about their creation – that their innovation is not worthy of a patent is like telling new parents their baby is ugly. The students in the clinic will begin to learn how to explain the patent process to clients, walk them through the concerns with their inventions and possibly advise on where they could make improvements.
That kind of real-life experience will give IU McKinney students the advantage of starting to build their practice skills before they graduate, according to Lavender.
"I believe that it is crucial to start practicing what you are learning in law school as soon as possible," Lavender said in a statement. "This clinic gives students a great opportunity to obtain real-world experience practicing law while helping clients obtain IP protection and potentially monetize their innovation."
Taleyarkhan also noted that she concentrated on IP law while studying at IU McKinney, but she did not realize she had a gap in her education because she had not been able to work directly with live clients. Helping establish and operate the IP clinic is not only a way to help students, she said, but also to give back to her alma mater.
"I owe a lot to this law school," Taleyarkhan told IU McKinney, "and I am looking forward to helping bring this clinic to life and hopefully become a self-sustaining, well-oiled machine that will last well beyond my time of direct involvement."•
Please enable JavaScript to view this content.